Reviews
Reviews published in 2009.



New Kids on the Block - 10
| | | | |
| --- | --- | --- | --- |
| Written by Nicholas Jennings | | | |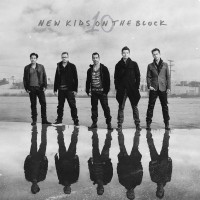 New Kids on the Block created pop hysteria during the late 1980s and early '90s, with best-selling albums, top-grossing tours and merchandise that included dolls, lunch boxes and bed sheets. After several unsuccessful comeback attempts, Jonathan Knight, Jordan Knight, Joey McIntyre, Danny Wood and Donnie Wahlberg have returned with their most mature album to date. Says Wahlberg: "We're not kids anymore. We're older guys now and we've got to balance family and work."
The group's sixth album features savvy dance-pop tracks like "Crash," "Now or Never" and "Remix (I Like The)," about a girl who transforms from "wallpaper to heartbreaker." But the album's best track is the opener "We Own Tonight," a harmony-drenched ballad that promises to be a highlight of this summer's The Package tour, where NKOTB will be joined by fellow former teen heartthrob bands Boyz II Men and the recently reunited 98 Degrees. The kids are all grown up.
Page 1 of 135