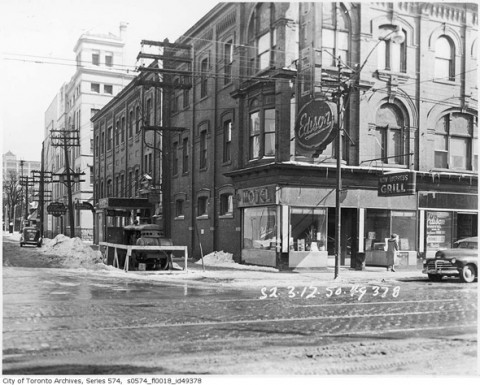 From Heritage Toronto
335 Yonge Street (The Empress Hotel) Destroyed by Fire
January 4, 2011 - 12:30pm
How can we better protect our heritage?
The Empress Hotel at 335 Yonge Street was destroyed yesterday in an early morning fire. Located on the southeast corner of Yonge Street and Gould Street, the Empress Hotel (1888) is a three-storey commercial building. The property was included on the City of Toronto's Inventory of Heritage Properties in 1974, and was designated last year under the Ontario Heritage Act in response to a demolition application.
From the Intent to Designate Report: "The Empress Hotel has design value as a well-crafted example of a late 19th century commercial building that blends elements of the popular Second Empire and Romanesque Revival styles of the era. The distinctive corner tower with a classically detailed mansard roof from Second Empire styling is combined with the monumental round-arched openings that typify the Romanesque Revival style in a carefully crafted composition designed to enhance the presence of the building on Toronto's most prominent commercial street.
Contextually, the Empress Hotel is a local landmark on the southeast corner of Yonge Street and
I was proud to present The Sadies at the 2010 Polaris Music Prize gala on September 21 at Toronto's historic Masonic Temple, where the group was short-listed for its stellar album Darker Circles. Here is my introduction to the band: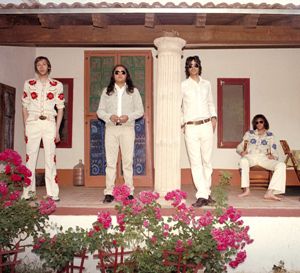 The Sadies. Guitar-slinging brothers Dallas and Travis Good, bassist Sean Dean and drummer Mike Belitsky. Artists—from Gord Downie and Neko Case to John Doe and Neil Young—are unanimous in their praise of these guys.

Critics, however, can't seem to agree on how to describe the band. Are they alt-country mavericks or garage-rock
Polaris Music Prize 2010 Here are my Short List choices for this year's prize, in alphabetical order: * Bahamas - Pink Strat (Toronto) website Bahamas * Amelia Curran - Hunter Hunte r (Halifax) website Amelia Curran * Radio Radio - Belmundo Regal (Montreal) website Radio Radio * The Sadies - Darker Circles (Toronto) website The Sadies * Yukon Blonde - Yukon Blonde (Vancouver) website Yukon Blonde All of these candidates are excellent albums--check them out. The Short List finalists will be announced July 6 and this year's winner will be proclaimed at the Polaris gala on September 20. Look for a new Polaris Music Prize Player on this site soon.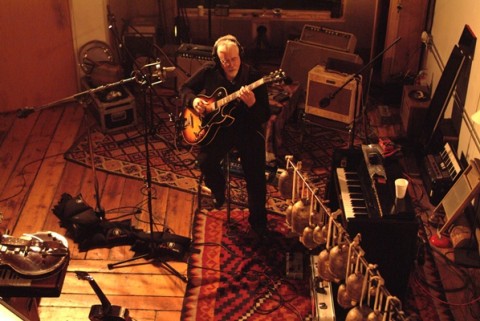 For 40 years, this Canadian musical legend has been capturing in song the essence of human experience

One of Canada's finest artists, Bruce Cockburn has enjoyed an illustrious career shaped by politics, spirituality and musical diversity. His remarkable journey has seen him embrace folk, jazz, rock and worldbeat styles while traveling to far-flung places like Guatemala, Mali, Mozambique and Nepal and writing memorable songs about his ever-expanding world of wonders. "My job," he explains, "is to try and trap the spirit of things in the scratches of pen on paper and the pulling of notes out of metal."
That scratching and pulling has earned Cockburn high praise as an exceptional songwriter and a revered guitarist. His songs of romance, protest and spiritual discovery are among the best to have emerged from Canada over the last 40 years. His guitar playing, both acoustic and electric, has placed him in the company of the world's top instrumentalists. And he remains deeply respected for his activism on issues from native rights and land mines to the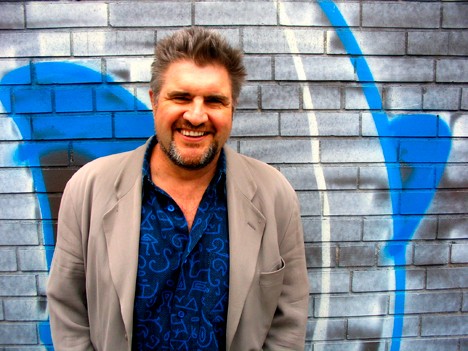 On the Sunday before he died, Paul Quarrington was doing what he'd spent the last seven months doing: as much as possible. Whether it was writing, performing, recording, travelling, fishing, watching his beloved Leafs or partying with family and friends, Paul was packing it in, squeezing the juice out of everything before taking his leave. On this particular Sunday, Paul was in the studio laying down one more track for his solo album, in this case a part for his brother Joel, an accomplished classical double bassist. I wanted to witness this session featuring two talented individuals who'd been in my life since childhood. Back then, I was best friends with Joel and knew Paul as his shy and i...
What do you think was the best album of 2009? Troubadour - K'naan  35.7% other   21.4% Glasvegas - Glasvegas   7.1% It's Not Me, It's You - Lily Allen   7.1% Together Through Life - Bob Dylan   7.1% Wilco (the album) - Wilco   7.1% Humbug - Arctic Monkeys   7.1% Three - Joel Plaskett   7.1% What do you think was the best single of 2009? The Fear - Lily Allen   30.8% Pulling on a Line - Great Lake Swimmers   23.1% other   15.4% Wavin' Flag - K'naan   15.4% Use Somebody - Kings of Leon   7.7% Warm Heart of Africa - The Very Best feat. Ezra Koenig   7.7%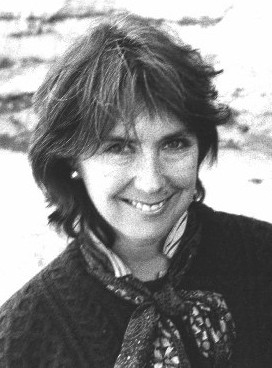 Folksinger Kate McGarrigle left a deep musical legacy both in recordings with her older sister Anna McGarrigle and in her two children, singer-songwriters Rufus Wainwright and Martha Wainwright. Kate and Anna McGarrigle were revered for their heavenly harmonies and sensitive love songs, made famous by the likes of Linda Ronstadt and Maria Muldaur. Lavish praise greeted the Montreal duo's arrival in the mid-1970s, with the British and American press citing the intimacy of their voices and honesty of their songs. Along with critically lauded albums, the McGarrigle sisters each gave birth to musically talented offspring. Kate McGarrigle grew up bilingual, but, in many ways, music was her first ...