Blog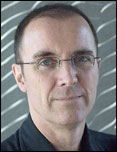 This blog page is where you'll find occasional postings from Nicholas
that reflect his interests, tastes and activities.
These postings could be anything from his latest playlist or a recent
concert review to news about his current projects or his views on local
history or current events.

We promise to keep this page updated as often as possible
and welcome your comments and feedback on all postings.
Written by Nicholas Jennings
What a difference a win makes. Cassadee Pop took the crown on the third season of The Voice, the first female to do so. Now the Florida native has a debut solo album out, Frame by Frame, on Taylor Swift's label, Big Machine. A former pop-rock singer with the band Hey Monday, she transitioned to country on The Voice after being mentored by Nashville star Blake Shelton. Cassadee, 24, tells Hello! Canada about her musical shift and how life has changed since her big win.
Did Blake push you to sing country? Not at all. I'd sung country as a kid and have always loved it. I had not intention of going country when I went on the show. But Blake encouraged me not to think about what genre I was doing and to just be me and country is what came out.
How have things changed for you since The Voice? I'm busier than I've ever been. I've got a song on the radio ("Wasting All These Tears"). Basically I have a career now, where before I was struggling even to pay rent.
What did you learn from working on your album with legendary producer Dann Huff? He taught me that it's really important to have a dynamic vocal range, otherwise you're going to have a hard time touring, having to sing these crazy ranges every night and possibly losing your voice. That was a great lesson.
What advice do you have for aspiring singers? Keep yourself open to new things—that's what I did on The Voice. I just decided to go whichever way the wind took me and see what happens. That turned out to be the best thing to do because look where I am now. So, be open-minded and don't forget to have a good time!
Hello! Canada magazine October 2013

Written by Nicholas Jennings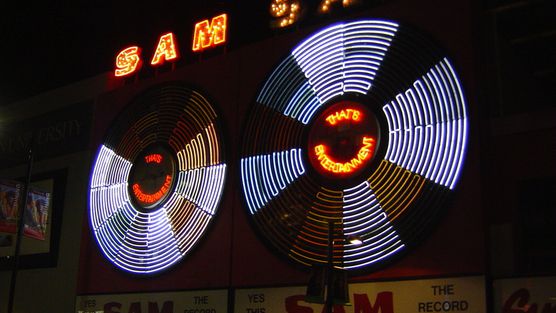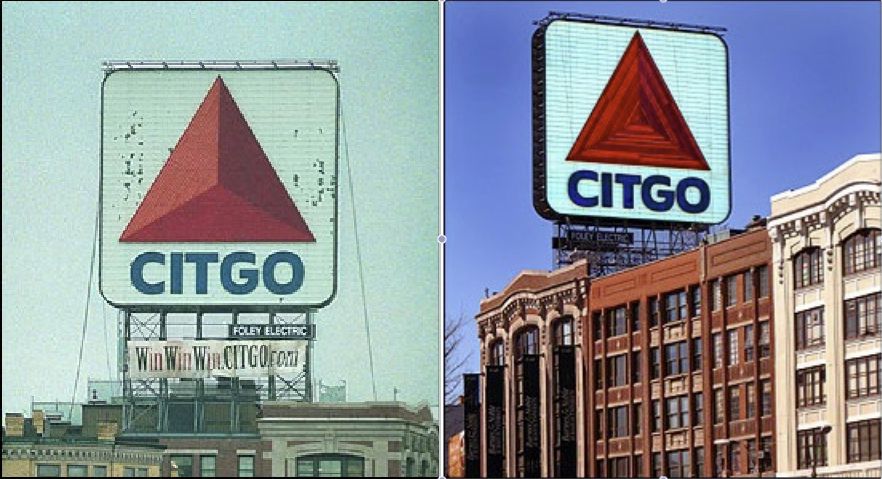 The Citgo sign near Fenway Park in Boston. The old neon lights that lit up the sign for years (L) have been replaced by much brighter LEDs, the glowing chips found in digital clocks. Officials say the sign will stand up to the tough New England weather.
Re: Preservation of iconic signs is admirable, but not at the expense of common sense (Sept. 12)
Ryerson knew full well the challenge it faced with the Sam the Record Man sign, but chose not to embrace it. The university's agreement with the city, dated August 15, 2008, stated that it would use "reasonable best efforts to identify an opportunity to incorporate the signs on Yonge Street." There is no evidence that "best efforts" were made. It appears Ryerson never directed its architectural firm to include the sign in any of its plans at any stage. This is disappointing, because Ryerson has an opportunity to honor the spirit of its agreement with the city and demonstrate it is a good and creative downtown neighbor (the way it has been with Maple Leaf Gardens).
If Ryerson or the city planning department's Heritage Preservation Services want to find ways to incorporate the sign, they only have to consider innovative cases of neon restoration in other cities, such as Boston's Citgo sign near Fenway Park. Ryerson president Sheldon Levy has stated: "We have always said that we will put it up if that's what the people of Toronto want." Mr. Levy and city councilors should be listening to the widespread support for the restoration of the Sam's sign on Yonge Street.
Nicholas Jennings
Toronto, Ontario
Written by Nicholas Jennings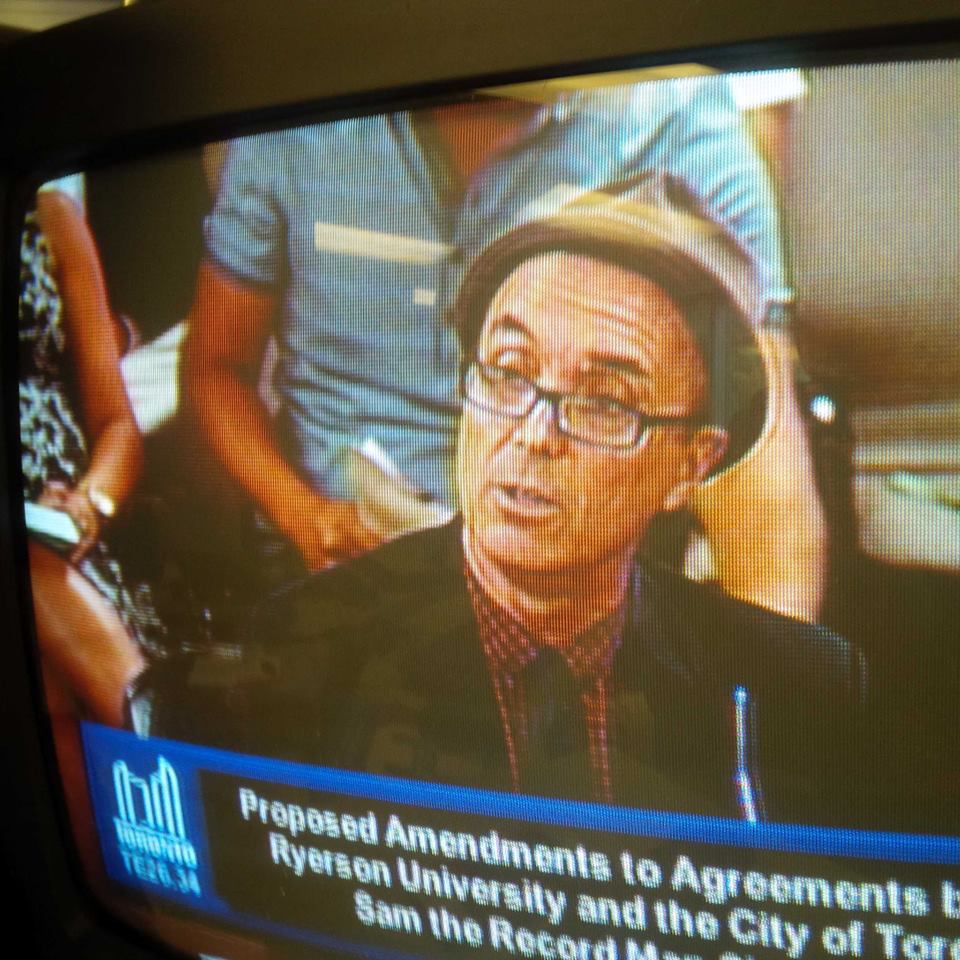 Deputation to Toronto and East York Community Council – September 10, 2013
Speaking in opposition to TE26.34 (Proposed Amendments to Agreements between Ryerson University and the City of Toronto - Sam the Record Man Signage)
Madam Chair and Councilors:
My name is Nicholas Jennings. I am a journalist, historian and a graduate of Ryerson. I have spent my entire career writing about music, including books, TV documentaries and, for 20 years, as feature writer and reviewer for Maclean's magazine. One of my books, Before the Gold Rush, focused on the history of Toronto's music scene in the 1960s, especially that of the Yonge Street Strip. I also lead walking tours, exploring the Strip's musical history.
Yonge Street from Queen to Gerrard during the 1950s and '60s was a hotbed of entertainment and the entire stretch was lit by the dazzling neon signs of dozens of live music clubs, all featuring local and international jazz, blues, country, soul and rock and roll acts.
At Queen, there was the Town Tavern, featuring jazz giants like Lester Young, Stan Getz and Canada's own Oscar Peterson, who recorded his classic album On the Town there in 1958.
A little up the way, there was the Colonial Tavern, which opened in 1947 with Canada's first all-black swing band, Cy McLean's Rhythm Rompers, and went on to feature jazz greats like Miles Davis and Thelonious Monk and blues legends like B.B. King and Muddy Waters.
Friar's Tavern, where the Hard Rock Café now stands, was the scene of Bob Dylan rehearsing local heroes Levon & the Hawks as his backing band in 1965, an occasion that Time magazine called "the most decisive moment in rock history."
At the northeast corner of Yonge and Dundas stood the Brown Derby, featuring comedians, bands like Joe King & the Zaniacs and an eye-catching row of giant showbill posters lining the windows along Dundas.
On the current site of the HMV store sat Le Coq D'Or, a three-storey live music emporium where rockabilly rascal Ronnie Hawkins held court and shared the stage with such stars as Bo Diddley, Ike & Tina Turner, Funkadelic and the Kinks.
Next door at the Edison Hotel, a heritage building that was sadly destroyed by arson in 2011, you could catch the likes of Cab Calloway, Bill Haley, Carl Perkins and the Everly Brothers.
Canadian legend Gordon Lightfoot and American blues pioneer Lonnie Johnson held forth at Steele's Tavern.
The Zanzibar was home of the Frank Motley & the Hitchhikers and a talented Little Richard-like singer named Jackie Shane, a cult star whose legend continues to grow.
And the Bluenote was an after-hours club that featured visiting stars like the Righteous Brothers and Motown's Stevie Wonder and Diana Ross of the Supremes.
Only the Zanzibar still operates, although it is now just a peeler bar playing recorded stripper music.
Yonge Street was the birthplace of the Toronto Sound, the fusion of r&b and rock made famous by local bands like the Mandala, Steppenwolf, Jon and Lee & the Checkmates, David Clayton Thomas & the Shays and the group that went on to become world famous, known simply as The Band.
Here's what Rock and Roll Hall of Famer Robbie Robertson, of The Band, has to say about that era: "Toronto was a Mecca of talent in the 1950s and '60s. It was the centre of Toronto's nightlife and entertainment. There should be more of an effort to preserve that centre. Yonge Street shouldn't become a discarded part of the history of the city."
Nor should it be sanitized as to eradicate all traces of that era.
Toronto needs reminders of Yonge Street's rich cultural past. The Sam's neon sign is just that kind of reminder. It stood smack in the middle of the Yonge Street Strip, casting a glow that drew millions to its three creaky, uneven floors, which were decorated with posters, promotional banners, autographed artist photos and contained aisle-upon-aisle of 400,000 records across all genres. Visiting artists from Liberace and Tony Bennett to Elton John and Alice Cooper frequented the store, while the diversity of Sam's selections became a vital source of influence for many Canadian musicians.
The Sam's neon sign was a landmark for Torontonians and visitors alike, and was certainly the most identifiable symbol of Toronto until the CN Tower came along. Its preservation and resurrection on Yonge Street would be an entirely appropriate way to recognize the city's past in an ultimately very cool way. And, as a friend of mine put it, it sure beats a tombstone in the sidewalk and a brass plaque on the wall (although a plaque would provide the sign with some useful contextual explanation).
Madam Chair and Councilors, you did the right thing in 2008 in trying to give the Sam's sign a heritage designation. You also did the right thing in reaching an agreement with Ryerson, my alma mater, to ensure that the signs would be remounted on Yonge Street. Now you have a chance to do the right thing again and reject these proposed amendments to that agreement, save the Sam's sign and see that is reinstalled where it belongs.
Respectfully submitted,
Nicholas Jennings
Written by Nicholas Jennings
Truths & Rights was arguably the best reggae band ever to come out of Canada. Formed at the dawn of the 1980s in Toronto's Regent Park district, the band, made of of singer-guitarist Mojah, singer Ovid Reid, lead guitarist Vance Tynes, keyboardist Iauwata, bassist Xola, percussionist Ahmid, conga player Quammie Williams and trap drummer Abnadengel, brought reggae music to the downtown scene. Also part of the band was another bassist, Chico Paul, graphic artist Ato Seitu and sound engineer Jeffrey Holdip.
"We got tired of playing uptown to just community groups and in community centres," recalls Mojah. "I, for one, always wanted to move out into the mainstream. So I set out on a path of coming down to Queen Street in Toronto and visiting some of the local bands in the area. That's where I met up with people like (bassist) Terry Wilkins, who played with Carole Pope in a band called Rough Trade. I also met (drummer) Billy Bryans, who used to drum with a group called the Bopcats. There was a cowboy living at the Cameron House called Handsome Ned. We got together and created a fusion of reggae and country & western that we called rastabilly."
Truths & Rights performed in Toronto clubs like the Edge, the Horseshoe Tavern and the Palais Royale. The group played at Toronto's Caribana celebrations in 1980, opening for Jamaica's Dennis Brown and Third World, and opened for the English Beat at the Concert Hall. It also toured across Ontario, performing in Kingston and Ottawa. Determined to introduce reggae music further afield, Truths & Rights also regularly ventured into Quebec, performing in Quebec City and in clubs like the Rising Sun in Montreal, where they developed a strong fan following."We're trying to gain national acceptance for (reggae)," Ovid said at the time. "Reggae is still looked upon as tropical music. It's the same thing with calypso. It's not as accepted as rock."
But Truths & Rights broke through to a wider audience through constantly touring and a well-produced sound. Songs like its 1980 single "Acid Rain" tackled a critical environmental issue of the day, while 1981's "Metro's No. 1
Problem" explored issues of racism and police brutality. Both songs received airplay on CBC and Toronto's Q107, which featured "Acid Rain" on the radio station's Homegrown Album. "We're described as 'political,'" acknowledged Chico in 1982, "but our politics are never based on any decision to write 'political' music. We're just communicating our life as we live it, giving back the experience of the culture that is around us. We see problems and we write about them, whether it's the nuclear arms increase or acid rain, and that's the tradition of reggae: to comment on what goes on around you."
The Toronto Star named Truths & Rights as Toronto's Band of the Year in 1983. The band also spawned several offshoots, including groups such as Le Dub Sac and I an I. And its legacy lived on through the Trinidadian-born Mojah's role in fusion groups such as V, which led to the groundbreaking, Juno Award-winning Parachute Club (which included Bryans) and the calypso-based big band Compass (which included Wilkins). More recently, Mojah influenced singer-guitarist Gordie Johnson in his rock-reggae outfit Big Sugar, with bassist Gary Lowe, and their radio hit "Turn the Lights On." Ultimately, Johnson recruited Mojah to play with him in Big Sugar's Alkaline side project, touring all over Canada and the United States. Truths & Rights were true musical pioneers, bringing reggae's infectious rhythms and politically conscious lyrics to Canadian audiences.
Here's Truths & Rights performing "Metro's No. 1 Problem" in the CBC studios in Montreal.
Here's Truths & Rights performing "Black Plight," the flip side to "Metro's No. 1 Problem," in the CBC studios in Montreal.
Here they are performing the same song at Toronto's St. Lawrence Market.
Page 2 of 4