Blog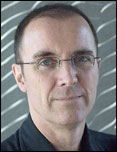 This blog page is where you'll find occasional postings from Nicholas
that reflect his interests, tastes and activities.
These postings could be anything from his latest playlist or a recent
concert review to news about his current projects or his views on local
history or current events.

We promise to keep this page updated as often as possible
and welcome your comments and feedback on all postings.
Written by Nicholas Jennings
Truths & Rights was arguably the best reggae band ever to come out of Canada. Formed at the dawn of the 1980s in Toronto's Regent Park district, the band, made of of singer-guitarist Mojah, singer Ovid Reid, lead guitarist Vance Tynes, keyboardist Iauwata, bassist Xola, percussionist Ahmid, conga player Quammie Williams and trap drummer Abnadengel, brought reggae music to the downtown scene. Also part of the band was another bassist, Chico Paul, graphic artist Ato Seitu and sound engineer Jeffrey Holdip.
"We got tired of playing uptown to just community groups and in community centres," recalls Mojah. "I, for one, always wanted to move out into the mainstream. So I set out on a path of coming down to Queen Street in Toronto and visiting some of the local bands in the area. That's where I met up with people like (bassist) Terry Wilkins, who played with Carole Pope in a band called Rough Trade. I also met (drummer) Billy Bryans, who used to drum with a group called the Bopcats. There was a cowboy living at the Cameron House called Handsome Ned. We got together and created a fusion of reggae and country & western that we called rastabilly."
Truths & Rights performed in Toronto clubs like the Edge, the Horseshoe Tavern and the Palais Royale. The group played at Toronto's Caribana celebrations in 1980, opening for Jamaica's Dennis Brown and Third World, and opened for the English Beat at the Concert Hall. It also toured across Ontario, performing in Kingston and Ottawa. Determined to introduce reggae music further afield, Truths & Rights also regularly ventured into Quebec, performing in Quebec City and in clubs like the Rising Sun in Montreal, where they developed a strong fan following."We're trying to gain national acceptance for (reggae)," Ovid said at the time. "Reggae is still looked upon as tropical music. It's the same thing with calypso. It's not as accepted as rock."
But Truths & Rights broke through to a wider audience through constantly touring and a well-produced sound. Songs like its 1980 single "Acid Rain" tackled a critical environmental issue of the day, while 1981's "Metro's No. 1
Problem" explored issues of racism and police brutality. Both songs received airplay on CBC and Toronto's Q107, which featured "Acid Rain" on the radio station's Homegrown Album. "We're described as 'political,'" acknowledged Chico in 1982, "but our politics are never based on any decision to write 'political' music. We're just communicating our life as we live it, giving back the experience of the culture that is around us. We see problems and we write about them, whether it's the nuclear arms increase or acid rain, and that's the tradition of reggae: to comment on what goes on around you."
The Toronto Star named Truths & Rights as Toronto's Band of the Year in 1983. The band also spawned several offshoots, including groups such as Le Dub Sac and I an I. And its legacy lived on through the Trinidadian-born Mojah's role in fusion groups such as V, which led to the groundbreaking, Juno Award-winning Parachute Club (which included Bryans) and the calypso-based big band Compass (which included Wilkins). More recently, Mojah influenced singer-guitarist Gordie Johnson in his rock-reggae outfit Big Sugar, with bassist Gary Lowe, and their radio hit "Turn the Lights On." Ultimately, Johnson recruited Mojah to play with him in Big Sugar's Alkaline side project, touring all over Canada and the United States. Truths & Rights were true musical pioneers, bringing reggae's infectious rhythms and politically conscious lyrics to Canadian audiences.
Here's Truths & Rights performing "Metro's No. 1 Problem" in the CBC studios in Montreal.
Here's Truths & Rights performing "Black Plight," the flip side to "Metro's No. 1 Problem," in the CBC studios in Montreal.
Here they are performing the same song at Toronto's St. Lawrence Market.
Written by Nicholas Jennings
Upcoming concerts in Toronto
Oct 9 – Mary Gauthier, Scott Nolan & Joanna Miller @ Hugh's Room
Oct. 10 - B.B. King @ Massey Hall
Oct 10 - Islands @ The Garrison
Oct. 10 - Deer Tick @ Lee's Palace
Oct. 11 - Rufus Wainwright w/Toronto Symphony @ Roy Thomson Hall
Oct. 11 - The Darcys @ Adelaide Hall
Oct. 12 - Paper Lions with Teenage Kicks @ Horseshoe
Oct. 14 - The Naked & Famous @ Phoenix
Oct 15 – Father John Misty @ Queen Elizabeth Theatre
Oct. 17, 19, 20 - The Weeknd @ Massey Hall
Oct. 17 - Fiona Apple & Blake Mills @ Queen Elizabeth Theatre
Oct. 17 - Frightened Rabbit @ Kool Haus
Oct. 18 - Valerie June @ The Drake
Oct 18 - The RAA with Still Life Still @ Adelaide Hall
Oct. 18 - Cancer Bats @ Lee's Palace
Oct. 19 – Shad @ The Opera House
Oct. 19 - Skydiggers @ Winter Garden Theatre
Oct. 19 - Noah and the Whale @ Phoenix Concert Theatre
Oct. 22 - Simple Minds @ Massey Hall

Oct. 22 - Damian Abraham (Fucked up) + Teenburger (Ghettosocks + Timbuktu) @ Rivoli
Oct. 23 - Emm Gryner @ Enwave Theatre
Oct 24 – Franz Ferdinand @ Kool Haus
Oct. 24 - Lindi Ortega @ The Great Hall
Oct. 26 - Eric Burdon @ Massey Hall
Oct 26 – Brian Wilson, Jeff Beck @ Sony Centre
Oct. 27 - Cyndi Lauper @ Massey Hall
Oct. 29 - Steve Earle @ Massey Hall
Nov. 1 – BRAIDS @ Black Box Theatre / The Great Hall Downstairs
Nov. 1 - Matthew Good with Gentleman Husbands @ Massey Hall
Nov. 2 - Hannah Georgas with Sam Cash & The Romantic Dogs and Louis Burns
@ The Great Hall
Nov. 5 - My Bloody Valentine @ Kool Haus
Nov. 5 - Kate Nash @ Phoenix Concert Theatre
Nov. 6 - Jessie Ware @ The Phoenix Concert Theatre

Nov. 10, - James Blake @ Kool Haus
Nov. 14 - Deep Dark Woods @ The Great Hall
Nov. 19 - Mary Margaret O'Hara + Terminals @ Rivoli
Nov. 21 – Lissie @ Adelaide Hall
Nov. 22 - Young Galaxy @ The Hoxton
Nov. 22 - Born Ruffians @ Danforth Music Hall
Nov 27 - Rokia Traore @ Koerner Hall
Nov. 30 – Hayden with Doug Paisley and Reuben and the Dark @ Danforth Music Hall
Dec 17 - Hooded Fang + Fitness @ Rivoli
Written by Nicholas Jennings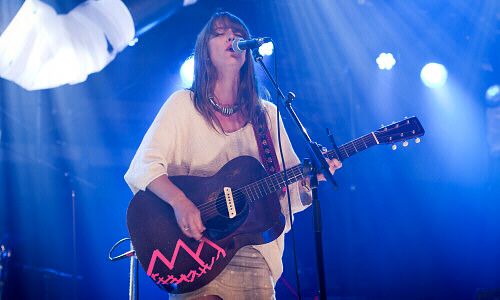 I had the honor of introducing Feist at the Polaris Music Prize gala on Sept. 24 at Toronto's historic Masonic Temple. She won the prize, after performing "Caught a Long Wind" and "The Bad in Each Other." I was pleased, as Metals is an extraordinary album and had been my number one pick all along.
Here's what I said in my introduction:
After the runaway success of The Reminder, Feist needed a clean slate. She found it in Big Sur, a place of stunning vistas and quiet reflection. Working there with longtime partners Mocky and Chilly Gonzales, she discovered a new range of expression and forged an album of rare depth and beauty.
Feist found inspiration in the elements and cast them into alloys hard and soft. The brave new songs that emerged rank easily as her most powerful to date.
Metals is Feist at her feistiest. There's the chaotic urgency of "A Commotion" and the edgy stomp of "The Bad in Each Other." But it's also Leslie at her loveliest, from the piano-laced intimacy of "Caught a Long Wind" to the sea-swept introspection of "Cicadas and Gulls."
Ladies and gentlemen, 2012 Polaris Music Prize Short List nominee, for her album, Metals: Feist, featuring AroarA and Snowblink.
Written by Nicholas Jennings
Poll Results
What was your favorite Canadian song of the 1990s?

Constant Craving - kd lang

18 votes

18%

Life is a Highway - Tom Cochrane

13 votes

13%

Hasn't Hit Me Yet - Blue Rodeo

13 votes

13%

If I Had a Million Dollars - Barenaked Ladies

12 votes

12%

You Oughta Know - Alanis Morissette

10 votes

10%

Coax Me - Sloan

9 votes

9%

Secret Heart - Ron Sexsmith

9 votes

9%

El Desierto - Lhasa

7 votes

7%

Building a Mystery - Sarah McLachlan

5 votes

5%

Any Man of Mine - Shania Twain

2 votes

2%

The Mummer's Dance - Loreena McKennitt

1 vote

1%

Informer - Snow

1 vote

1%
| | |
| --- | --- |
| Number of Voters | : 100 |
| First Vote | : Thursday, 04 February 2010 11:31 |
| Last Vote | : Wednesday, 11 January 2012 15:49 |
Written by Nicholas Jennings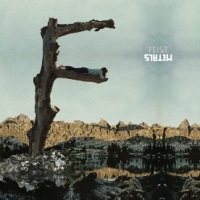 1. Metals Feist Feist presented a brand new slate, mixing hard and soft alloys to forge an album of rare depth and beauty.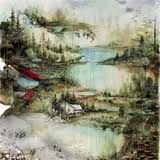 2. Bon Iver Bon Iver From bucolic backwoods balladry to hypnotic electro-pop symphonies, his transformation has been masterful.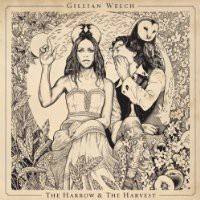 3. The Harrow & the Harvest Gillian Welch More exquisite folk songs that sound like they were handed down through the ages.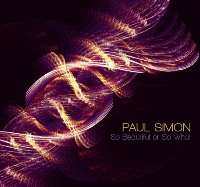 4. So Beautiful or So What Paul Simon Songs about love and faith, steeped in African kora, Indian tabla and southern gospel.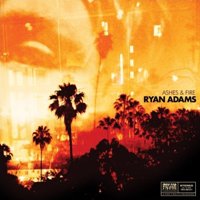 5. Ashes & Fire Ryan Adams Rarely has the prolific, wildly talented tunesmith sounded this inspired.
6. Helplessness Blues Fleet Foxes Darker and deeper, but every bit as captivating as their harmony-drenched debut.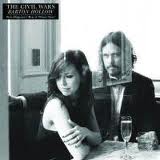 7. Barton Hollow The Civil Wars Like Robert Plant and Alison Krauss, this duo's voices conjure up visions of mystery and beauty.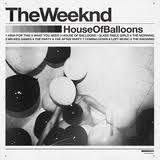 8. House of Balloons The Weeknd The Weeknd's Abel Tesfaye mixes soulful vocals over spacey synths and irresistible indie-rock backbeats.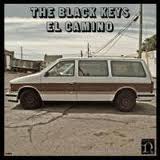 9. El Camino The Black Keys Sequing from garage and soul to glam rock, the Keys' latest boasts a jukebox worth of amped-up party music.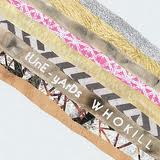 10. who kill tune-yArDs Merrill Garbus' mix of folk, r&b, Afro-pop and rock is one of the year's most inventive fusions.
Page 2 of 4