Blog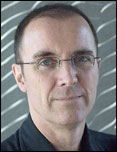 This blog page is where you'll find occasional postings from Nicholas
that reflect his interests, tastes and activities.
These postings could be anything from his latest playlist or a recent
concert review to news about his current projects or his views on local
history or current events.

We promise to keep this page updated as often as possible
and welcome your comments and feedback on all postings.
Written by Nicholas Jennings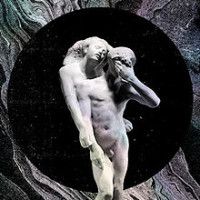 Arcade Fire Reflektor
Inspired by Haitian rhythms and modern disco, Win Butler, Régine Chassange and company ask tough questions that are easy to dance to.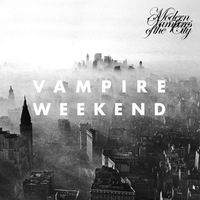 Vampire Weekend Vampires of the City
Although they've moved away from their delicious African-pop hybrid, the New York smartypants remain relentlessly inventive.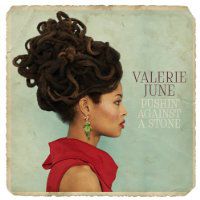 Valerie June Pushin' Against a Stone
Her "organic moonshine roots music," featuring old-school hymns and stomping blues-rockers, makes for an intoxicating brew.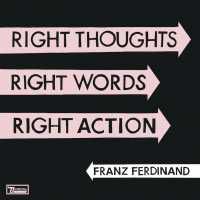 Franz Ferdinand Right Thoughts, Right Words, Right Action
The Scottish pop-rockers sound as fresh and vital on their engaging fourth album as they did on their first.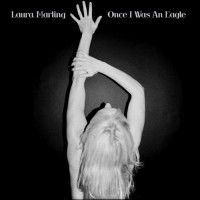 Laura Marling Once I Was an Eagle
The English folkie mixes soul-baring, Joni Mitchell-style confessions with entrancing Eastern mystic tinges to devastating effect.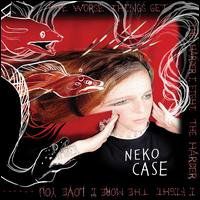 Neko Case The Worse Things Get, The Harder I Fight, The Harder I Fight, The More I Love You
One of the purest voices on the planet continues to venture forward bravely.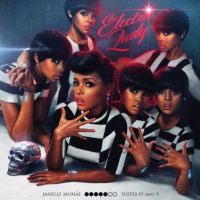 Janelle Monáe The Electric Lady
Psychedelic soul with a sci-fi twist, Monáe's latest takes us deeper into her android alter-ego's dazzling alternate universe.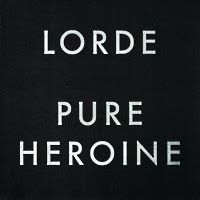 Lorde Pure Heroine
The 17-year-old Kiwi had the year's savviest hit with "Royals," but her entire album boasts a brave voice that is bright, thoughtful and impossible to ignore.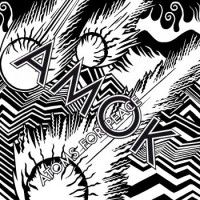 Atoms For Peace Amok
Radiohead's Thom Yorke gets happy with this funky side-project that finds his choir-boy falsetto dancing deliriously with some monster grooves.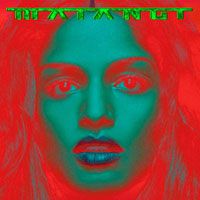 M.I.A. Matangi
Her cross-cultural mélange has sometimes been too abrasive, but here pop's agent provocateur finds the right balance of jarring beats and sweetened love songs.
BEST REISSUES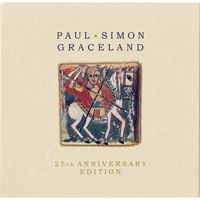 Paul Simon Graceland: 25th Anniversary Edition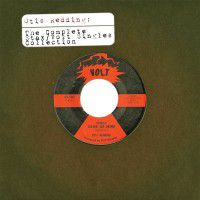 Otis Redding The Complete Stax/Volt Singles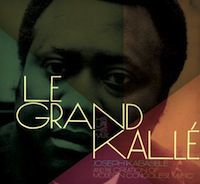 Joseph Kabasele Le Grand Kallé: His Life, His Music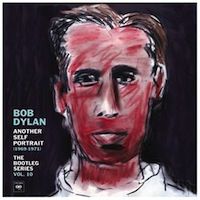 Bob Dylan Bootleg Series, Vol. 10: Another Self Portrait (1969-1971)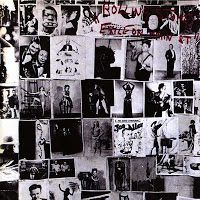 The Rolling Stones Exile on Main Street (Deluxe Edition)
OTHER DISCOVERIES, REDISCOVERIES AND ENTHUSIASMS

Luke Winslow King
Rokia Traore
Django Django
Kobo Town
Laura Mvula
John Brown's Body
Pokey LaFarge
Zaki Ibrahim
Jake Bugg
The Mavericks
Written by Nicholas Jennings
Pokey LaFarge
Imperial Club, Berlin
November 26, 2013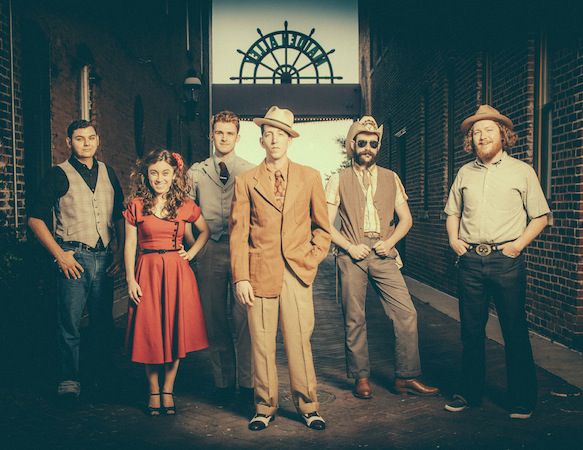 Pokey LaFarge brought his distinctly old-timey brand of what he calls riverboat soul to Berlin's Imperial Club last night. Making his debut in the German capital with his five-piece band, LaFarge, dressed in a dark suit, fedora and two-tone brogue shoes, introduced Hoagy Carmichael's "Riverboat Shuffle" by asking the audience the name of the city's river. "Spree," shouted the crowd in the peculiar German pronunciation of "schpray." "Right," said LaFarge, not attempting to repeat the word himself, much to the locals' amusement. The dapper bandleader then kicked into a spirited rendition of Carmichael's tune, with some inspired harmonica and washboard playing from his bearded cowboy sidekick Ryan Koenig.
            LaFarge has a particular fondness for blues, country and western swing and treated the audience to several Bob Wills songs, including "My Window Faces the South." Crooning about the Swanee River and strumming away on his archtop guitar, LaFarge looked and sounded every inch the slick riverboat gambler or savvy shoreline barker as the clarinet of Chloe Feoranzo and the cornet of TJ Muller wailed away alongside. And he kept up the tempo with "Okie Boogie," a rockin' tune from the '40s by Jack Guthrie, who he rightly described as "Woody's little known cousin."
            But while LaFarge hankers for a time of obscure and scratchy 78s, there's nothing precious or museum-like about his approach to music from bygone eras. A consummate showman, he brings real joy and palpable energy to those old tunes, driven to make them relevant in an age of so much electronic dance music and dubstep (the reggae variant LaFarge couldn't remember the name of at one point during his between-song patter—"Sometimes I think I'm 30 going on 70," he joked).
            The St. Louis native's commitment to updating vintage styles really shines through on his own songs, and he and his band served up many of them during the two-hour show at the Imperial, drawn from albums like 2011's Middle of Everywhere and this year's self-titled recording, released on Jack White's Third Man label. The plaintive "What Will the Rain Bring" conjured up visions of Django Reinhardt on a Mississippi showboat, while the chugging "Day After Day," featuring band member Adam Hoskins' jaunty guitar, enlivens a tale about the drudgery of the workaday life. LaFarge dipped into two songs from his 2010 album Riverboat Soul with "Two Faced Tom," a peppy, humorous ditty about adultery with a murderous twist, and "La La Blues," a giddy number that sums up his sunny outlook. "I've got this old thing called the laughing hearts disease," sang LaFarge. "I'm gonna laugh my way to any old place I please."

            LaFarge, who contributed a song to Boardwalk Empire, finds himself in the forefront of an old-time renaissance that includes other revivalists like New Orleans' Luke Winslow King and Australia's C.W. Stoneking. But he refutes any suggestion that the music he makes is a throwback not capable of being modern. As he told one interviewer: "Timelessness is what I'm working towards and time is the very thing it will take in order to solidify myself in the eyes of the world. I'll let the fads (like dubstep) fade away, I'll let the generations evolve, and I'll evolve with them." He added: "It's important for people to remember that any legendary musician has had one foot in his roots and one in the future."
         Before he closed his set to rapturous applause from his new German fans, LaFarge accepted a request from one audience member, a tall, willowy blonde, to play "Let's Get Lost," a slow number from his latest album about a lovesick jobless dreamer. "I'd like to circle round the whole world twice," he sang, "just gettin' lost with you by my side." By the time LaFarge and his merry minstrels left the stage and bid Berlin "auf wiedersehen," a roomful of followers had just happily gotten lost with him.           
Written by Nicholas Jennings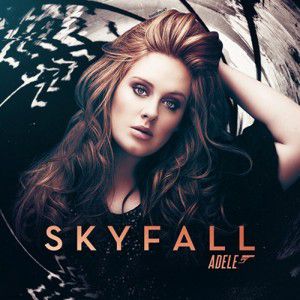 While we await Adele's third album, which could conceivably be called 23 (following its predecessors 19 and 21), it's worth revisiting her last recorded release: the theme to the latest James Bond film. When it came out last October, the song was a major hit and became first Bond theme to win at the Golden Globes, the Brit Awards and the Academy Awards. With its over-the-top instrumentation and Adele's soaring vocals, instantly brought to mind the best Bond themes, especially those sung by the iconic Bond theme artist Shirley Bassey.
What was disappointing, however, was Adele's video for the song, which she co-wrote with Paul Epworth. The British superstar's video was an unispired film teaser that merely provided a collage of images drawn from the film, starring Daniel Craig, Judy Dench, Javier Bardem, Ralph Fiennes and Naomie Harris (the movie also featured the legendary British actor Albert Finney in a smaller role). You can watch Adele's official video here: Adele Skyfall video
But then it would be hard to top the movie's dream-like opening, which used the song and a stunnning sequence of images designed by veteran music video director Daniel Kleinman. We watch Bond as he sinks to the bottom of a riverbed, only to be taken inside the mind of our hero as he wrestles with analogies of his past and current emotional state and his uncertain future.
The titles set up a lot of the events and images that appear later in the film, instilling a sense of déja vu in the viewer. Some are nightmarish, some wildly psychedelic. It's a stunning sequence and one of the best music videos, in effect, that I've seen in many years. For those who haven't seen it yet, or for those who want to watch it again, this time without the title credits, it's available here: Skyfall opening sequence
Written by Nicholas Jennings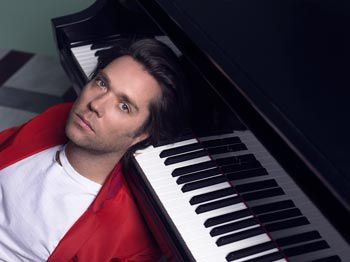 Rufus has had an eventful summer, celebrating a significant birthday and performing everywhere from the prestigious Teatro Real opera house in Madrid to England's Glastonbury Festival. The charismatic singer tells us about his favorite current music and his continuing efforts to honor the memory of his late mother, folksinger Kate McGarrigle, with the release of a tribute album, Sing Me the Songs, and a documentary concert.
Do you enjoy touring now as much as when you were younger? I'm lucky because I get to play all these gorgeous opera houses, so everything is pardoned and replenished once you get into those beautiful halls.
What was it like to play Glastonbury? It was amazing. I was playing solo in front of 50,000 people and you could hear a pin drop. The Rolling Stones were on the same bill. I don't know how they do it. That, to me, is one of the world wonders, how they still go out on the road so much.
What do you miss most about home when you're on the road? My bathroom (laughs)! You really start to pine for the things you're familiar with, like what kind of water you're going to get from the sink or if there'll be enough water pressure for your bath or shower. It becomes very animalistic.
How did you feel about turning 40? The bark was worse than the bite. There was so much buildup and suspense about what one should feel and the trauma of turning 40, but the next day it was like 'oh my god, that was nothing.'
You celebrated in Madrid? Yes, I performed an opera and Placido Domingo came and told me afterwards that he was very moved. To have the greatest living tenor tell you that is a big deal!
What are your three current favorite songs? Norah Jones' version of "(Talk to Me of) Mendocino" from Sing Me the Songs is great. Norah is so flawless and subtle and deep at the same time. Plus, that song fits her voice like a glove. I would include Placido singing any main aria from Otello, because that really gets me going and is a perennial favorite. Finally, my husband (Luminato artistic director Jörn Weisbrodt) has turned me on to The XX's "Angels." I definitely feel hip when I listen to that—and that's very important when you're 40!
You're been busy with tributes for your mum. We've been celebrating her life and legacy and the fact that she left us this beautiful treasure of songs. We've started the Kate McGarrigle Foundation to raise money for sarcoma research. Sarcoma is the very rare cancer that killed Kate. So that is the onward battle that my sister Martha (Wainwright) and I would like to keep waging on cancer.
What have you got coming up? I'm working on a new opera. This one has a big Canadian connection—that's all I can say at the moment. And I wrote and recorded a duet with Robbie Williams called "Swings Both Ways" for his new album, and that's very exciting.
Hello! Canada magazine July 2013
Written by Nicholas Jennings
What a difference a win makes. Cassadee Pop took the crown on the third season of The Voice, the first female to do so. Now the Florida native has a debut solo album out, Frame by Frame, on Taylor Swift's label, Big Machine. A former pop-rock singer with the band Hey Monday, she transitioned to country on The Voice after being mentored by Nashville star Blake Shelton. Cassadee, 24, tells Hello! Canada about her musical shift and how life has changed since her big win.
Did Blake push you to sing country? Not at all. I'd sung country as a kid and have always loved it. I had not intention of going country when I went on the show. But Blake encouraged me not to think about what genre I was doing and to just be me and country is what came out.
How have things changed for you since The Voice? I'm busier than I've ever been. I've got a song on the radio ("Wasting All These Tears"). Basically I have a career now, where before I was struggling even to pay rent.
What did you learn from working on your album with legendary producer Dann Huff? He taught me that it's really important to have a dynamic vocal range, otherwise you're going to have a hard time touring, having to sing these crazy ranges every night and possibly losing your voice. That was a great lesson.
What advice do you have for aspiring singers? Keep yourself open to new things—that's what I did on The Voice. I just decided to go whichever way the wind took me and see what happens. That turned out to be the best thing to do because look where I am now. So, be open-minded and don't forget to have a good time!
Hello! Canada magazine October 2013

Page 2 of 5