Blog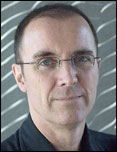 This blog page is where you'll find occasional postings from Nicholas
that reflect his interests, tastes and activities.
These postings could be anything from his latest playlist or a recent
concert review to news about his current projects or his views on local
history or current events.

We promise to keep this page updated as often as possible
and welcome your comments and feedback on all postings.
Written by Nicholas Jennings
Neil Young is the latest artist to cover Gordon Lightfoot's 1966 classic "Early Morning Rain." He recorded the song at the Farm Aid concert in Saratoga Springs, NY on September 21, 2013. It's one of Lightfoot fans' most beloved compositions. Lightfoot wrote the song, which includes the memorable line "you can't jump a jet plane, like you can a freight train," based on his memories of living in Los Angeles as a music student and watching "big 707" jetliners taking off from LAX.
Now Young is recording "Early Morning Rain" as part of a new album of cover songs for Jack White's Third Man Records and will likely be released by Warner Bros, as well.
In December 2013, the Neil Young website Thrasher's Wheat quoted a source as saying: "It is an album of covers. In it, as anticipated, he pays tribute to other renowned singer-songwriters. There are 12 tracks on it. There are no Neil Young originals…"
Other songs likely to be included are Bert Jansch's "Needle of Death," as well as Phil Ochs "Changes" Bob Dylan's "Blowin' in the Wind," Ivory Joe Hunter's "Since I Met You Baby" and Tim Hardin's "Reason To Believe," all songs that Young played at the 2013 Farm Aid concert.
With "Early Morning Rain," Young joins a long list of artists who have covered Lightfoot's classic, including: Harry Belafonte, Eva Cassidy, Judy Collins, Bob Dylan, Grateful Dead, George Hamilton IV, Ronnie Hawkins, Richard Hawley, Ian & Sylvia, Kingston Trio, Jerry Lee Lewis, Tommy Makem & The Clancy Brothers, Raul Malo, Peter, Paul & Mary, Elvis Presley, Jerry Reed, Tony Rice, Porter Wagoner, Paul Weller and Josh White Jr.
Here is Young performing the song:
Written by Nicholas Jennings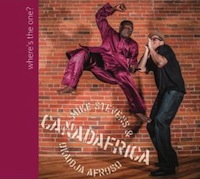 What do you get when you pair a versatile harmonica player from Sarnia, Ontario with a gifted singer and multi-instrumentalist from Ghana? The spirited duo known as Canadafrica. On their first album together, Stevens, a Son House devotee who's married blues harp with bluegrass, and Okaidja, a former member of the Ghana Dance Ensemble who emigrated to Portland, Oregon to work with master drummer Obo Addy, cook up a tasty roots stew. There are folk and bluegrass flavors on Like a Little Bird and You Ain't No Good, and numbers like Abifao and Dagarti benefit from the African spice of Okaidja's percussive workouts. Some are message songs: Just a Boy, which has the hypnotic pull of Ali Farka Touré's Malian blues, and Colour Blind, featuring Okaidja's scat vocals and Stevens' wailing harp, espouse racial tolerance. But there's also humor in Keeping the Mosquitoes Away, which conjures up visions of madly swatting at buzzing hoards. Together, Stevens and Okaidja create an infectious fusion.
Written by Nicholas Jennings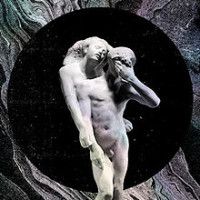 Arcade Fire Reflektor
Inspired by Haitian rhythms and modern disco, Win Butler, Régine Chassange and company ask tough questions that are easy to dance to.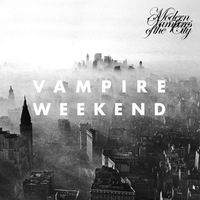 Vampire Weekend Vampires of the City
Although they've moved away from their delicious African-pop hybrid, the New York smartypants remain relentlessly inventive.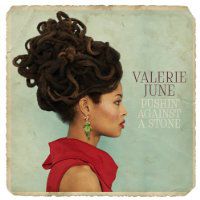 Valerie June Pushin' Against a Stone
Her "organic moonshine roots music," featuring old-school hymns and stomping blues-rockers, makes for an intoxicating brew.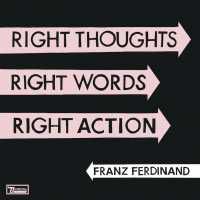 Franz Ferdinand Right Thoughts, Right Words, Right Action
The Scottish pop-rockers sound as fresh and vital on their engaging fourth album as they did on their first.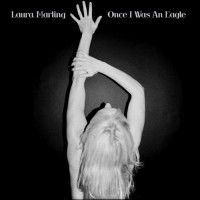 Laura Marling Once I Was an Eagle
The English folkie mixes soul-baring, Joni Mitchell-style confessions with entrancing Eastern mystic tinges to devastating effect.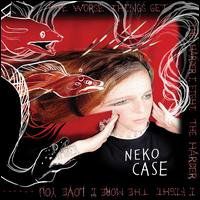 Neko Case The Worse Things Get, The Harder I Fight, The Harder I Fight, The More I Love You
One of the purest voices on the planet continues to venture forward bravely.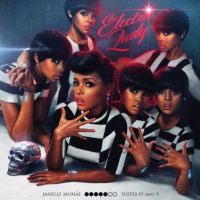 Janelle Monáe The Electric Lady
Psychedelic soul with a sci-fi twist, Monáe's latest takes us deeper into her android alter-ego's dazzling alternate universe.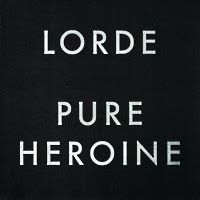 Lorde Pure Heroine
The 17-year-old Kiwi had the year's savviest hit with "Royals," but her entire album boasts a brave voice that is bright, thoughtful and impossible to ignore.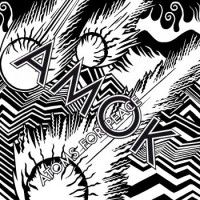 Atoms For Peace Amok
Radiohead's Thom Yorke gets happy with this funky side-project that finds his choir-boy falsetto dancing deliriously with some monster grooves.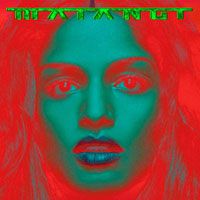 M.I.A. Matangi
Her cross-cultural mélange has sometimes been too abrasive, but here pop's agent provocateur finds the right balance of jarring beats and sweetened love songs.
BEST REISSUES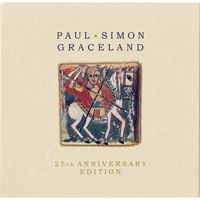 Paul Simon Graceland: 25th Anniversary Edition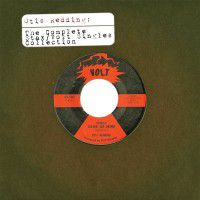 Otis Redding The Complete Stax/Volt Singles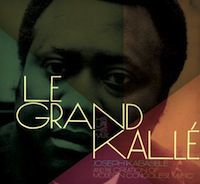 Joseph Kabasele Le Grand Kallé: His Life, His Music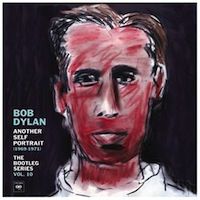 Bob Dylan Bootleg Series, Vol. 10: Another Self Portrait (1969-1971)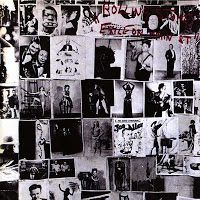 The Rolling Stones Exile on Main Street (Deluxe Edition)
OTHER DISCOVERIES, REDISCOVERIES AND ENTHUSIASMS

Luke Winslow King
Rokia Traore
Django Django
Kobo Town
Laura Mvula
John Brown's Body
Pokey LaFarge
Zaki Ibrahim
Jake Bugg
The Mavericks
Written by Nicholas Jennings
Pokey LaFarge
Imperial Club, Berlin
November 26, 2013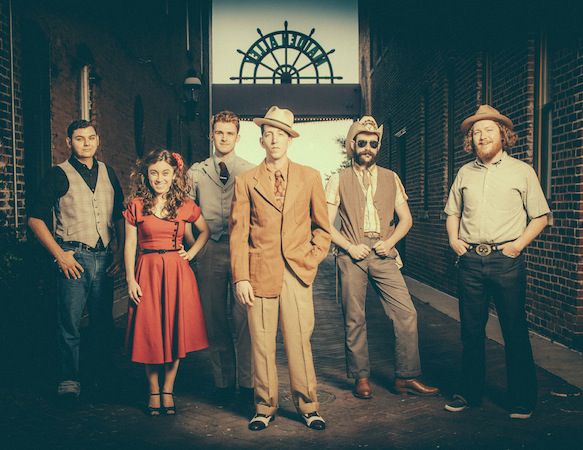 Pokey LaFarge brought his distinctly old-timey brand of what he calls riverboat soul to Berlin's Imperial Club last night. Making his debut in the German capital with his five-piece band, LaFarge, dressed in a dark suit, fedora and two-tone brogue shoes, introduced Hoagy Carmichael's "Riverboat Shuffle" by asking the audience the name of the city's river. "Spree," shouted the crowd in the peculiar German pronunciation of "schpray." "Right," said LaFarge, not attempting to repeat the word himself, much to the locals' amusement. The dapper bandleader then kicked into a spirited rendition of Carmichael's tune, with some inspired harmonica and washboard playing from his bearded cowboy sidekick Ryan Koenig.
            LaFarge has a particular fondness for blues, country and western swing and treated the audience to several Bob Wills songs, including "My Window Faces the South." Crooning about the Swanee River and strumming away on his archtop guitar, LaFarge looked and sounded every inch the slick riverboat gambler or savvy shoreline barker as the clarinet of Chloe Feoranzo and the cornet of TJ Muller wailed away alongside. And he kept up the tempo with "Okie Boogie," a rockin' tune from the '40s by Jack Guthrie, who he rightly described as "Woody's little known cousin."
            But while LaFarge hankers for a time of obscure and scratchy 78s, there's nothing precious or museum-like about his approach to music from bygone eras. A consummate showman, he brings real joy and palpable energy to those old tunes, driven to make them relevant in an age of so much electronic dance music and dubstep (the reggae variant LaFarge couldn't remember the name of at one point during his between-song patter—"Sometimes I think I'm 30 going on 70," he joked).
            The St. Louis native's commitment to updating vintage styles really shines through on his own songs, and he and his band served up many of them during the two-hour show at the Imperial, drawn from albums like 2011's Middle of Everywhere and this year's self-titled recording, released on Jack White's Third Man label. The plaintive "What Will the Rain Bring" conjured up visions of Django Reinhardt on a Mississippi showboat, while the chugging "Day After Day," featuring band member Adam Hoskins' jaunty guitar, enlivens a tale about the drudgery of the workaday life. LaFarge dipped into two songs from his 2010 album Riverboat Soul with "Two Faced Tom," a peppy, humorous ditty about adultery with a murderous twist, and "La La Blues," a giddy number that sums up his sunny outlook. "I've got this old thing called the laughing hearts disease," sang LaFarge. "I'm gonna laugh my way to any old place I please."

            LaFarge, who contributed a song to Boardwalk Empire, finds himself in the forefront of an old-time renaissance that includes other revivalists like New Orleans' Luke Winslow King and Australia's C.W. Stoneking. But he refutes any suggestion that the music he makes is a throwback not capable of being modern. As he told one interviewer: "Timelessness is what I'm working towards and time is the very thing it will take in order to solidify myself in the eyes of the world. I'll let the fads (like dubstep) fade away, I'll let the generations evolve, and I'll evolve with them." He added: "It's important for people to remember that any legendary musician has had one foot in his roots and one in the future."
         Before he closed his set to rapturous applause from his new German fans, LaFarge accepted a request from one audience member, a tall, willowy blonde, to play "Let's Get Lost," a slow number from his latest album about a lovesick jobless dreamer. "I'd like to circle round the whole world twice," he sang, "just gettin' lost with you by my side." By the time LaFarge and his merry minstrels left the stage and bid Berlin "auf wiedersehen," a roomful of followers had just happily gotten lost with him.           
Page 2 of 5