Rihanna - Loud
| | | | |
| --- | --- | --- | --- |
| Written by Nicholas Jennings | | | |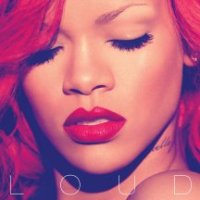 Rihanna is one of pop's most precocious stars. The Barbadian-born singer got her big break when she was just 16, auditioning for a record producer who was vacationing on her native island. Rihanna performed the Destiny's Child song "Emotion" and quickly landed herself a record deal. Her debut album, Music of the Sun, featuring the dancehall hit single "Pon de Replay," immediately had critics comparing her to Beyoncé, but with a deeper voice and a Caribbean accent.

Rihanna's star has risen higher with each successive album. A Girl Like Me featured the club hit "SOS," while Good Girl Gone Bad dominated the airwaves in 2007 with "Don't Stop the Music" and the ubiquitous "Umbrella," featuring rapper Jay-Z. In 2009, Rihanna was back on the charts with Rated R, featuring "Russian Roulette" and the reggae-flavored "Rude Boy." But that year she was also physically assaulted by her then-boyfriend, singer Chris Brown.

Now, Rihanna has released her fifth album, the pumped-up, club-ready Loud. Filled with dance tracks like the kinky "S&M" and the synth-heavy "Only Girl (in the World)," it seems likely to help Rihanna achieve her dream of becoming the "black Madonna." "I wanted songs that had that tone, sass and energy, but with a West Indian vibe," says Rihanna, who performs a ska-tinged number, "Man Down," on the album. Loud features guest appearances by rap stars Drake and Eminem, but it's really all about Rihanna, a veteran pop diva at the ripe old age of 22.