Willie Nelson - American Classic
Written by Nicholas Jennings

Sunday, 13 December 2009 01:00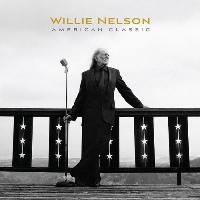 If Mount Rushmore featured iconic musicians instead of America's founding fathers, Willie Nelson's craggy face—complete with his beard, ponytail and bandana—would most surely be etched in the giant rock face. For half a century, the colorful artist has been a dominant force on the cultural landscape as a singer-songwriter, author, poet, actor and activist—even when he's run afoul of the law for unpaid taxes and his marijuana habit.
Willie experienced his first success in the early 1960s when Patsy Cline recorded his now-classic "Crazy," which topped the pop and country charts. Then Willie, who earned the nickname the "Red Haired Stranger," made his mark with fellow country outlaws Waylon Jennings, Merle Haggard, Johnny Cash and Kris Kristofferson. Ever the non-conformist, the Texas-born musician surprised many by scoring a major hit with a most unlikely partner: pop crooner Julio Iglesias. Since then, he's recorded with jazz great Wynton Marsalis, swing band Asleep at the Wheel and reggae legend Ziggy Marley.
Now Willie has made a superb sequel to Stardust, his best-selling 1978 collection of jazz and pop standards. Titled American Classic, the album features such Tin Pan Alley gems as "Ain't Misbehavin'," and "On the Street Where You Live." Willie duets with Norah Jones on "Baby, It's Cold Outside" and with Canada's Diana Krall on the sexy "If I Had You." He's is in fine voice throughout, sounding laid-back and impossibly cool. Clearly, the American Classic title refers as much to Willie himself as the album's vintage repertoire.
August 2009

Last Updated ( Monday, 14 December 2009 15:51 )