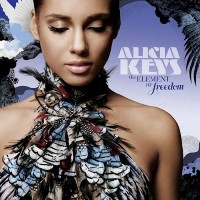 "I am a Superwoman," Alicia Keys sang on 2007's As I Am. The Grammy-winning artist intended the song as an inspirational anthem for women the world over, but she could just as easily have been singing about herself. Born to a black father and an Italian mother who divorced when she was two, Alicia was raised by her mum and grew up in a one-bedroom apartment in New York's Hell's Kitchen. The singer-pianist's success as a musical superstar is a classic rags-to-riches story.
The classically trained beauty stunned the music world in 2001 with her gospel-fueled hit single "Fallin'." Since then, Alicia has been consistently hailed as an innovator, mixing jazz, r&b, hip-hop and classical music: Frederic Chopin meets Aretha Franklin. Already, she's had three number one albums, won 12 Grammy Awards and has been name-checked in a Bob Dylan song. Not bad for a 28-year-old.
Now, with her fourth studio album, The Element of Freedom, Alicia once again proves herself well ahead of her peers. Rich in classical piano riffs and deeply soulful vocals, her superb new CD, produced with her boyfriend and longtime collaborator, Kerry "Krucial" Brothers, excels in sheer sophistication. Songs like "Doesn't Mean Anything" and "Try Sleeping with a Broken Heart" reveal a convincing vulnerability, while others such as the dark "Love is Blind" express an edgier strength. Beyoncé duets on the deliciously funky "Put It in a Love Song" and Canadian rapper Drake joins her on the wonderfully sexy "Un-thinkable (I'm Ready). Super woman, indeed.
December 2009