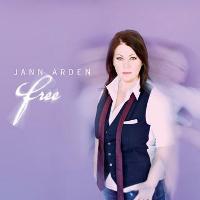 Jann Arden is one funny lady, capable of cracking up audiences with topics ranging from bra size to spirituality. Jann has lent her comedic talents to best-selling books, speaking engagements and appearances at the Just for Laughs festival. In fact, her humor has at times threatened to overshadow her gifts as a serious and sensitive singer-songwriter—one of the best that Canada has produced.
By her own admission, Jann was a late-comer to a career in music. After spending most of the 1980s busking and playing in bars, the Calgary native got her big break on the eve of turning 30, when she was signed by Universal Music and her debut album, Time for Mercy, was acclaimed for its confessional candor. As she says now, "in light of labels signing 15-year-old acts these days, I don't think my story will be repeated very often, if ever."
Jann's 10th album, Free, reveals a depth and maturity that few young pop stars could hope to muster. Clearly, she's struggled with heartache and homesickness—occupational hazards for any traveling musician. But, avoiding clichés or Hallmark-like sentiments, it's Jann's simple honesty that gives songs like "Everybody's Broken," "Away" and the heartfelt title track their enduring strength. One of the album's best tracks is "Daughter Down," a wonderfully observed tribute to her father after so many songs about her mum. And Jann includes a beautifully spare rendition of "Lost," the song she wrote with Michael Bublé that became a smash hit for the Canadian crooner.
October 2009