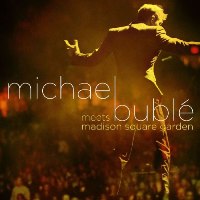 Canadian singing sensation Michael Bublé has enjoyed a storybook career. After performing at the wedding of former Prime Minister Brian Mulroney's daughter, Caroline, Michael was introduced to award-winning producer David Foster. It proved to be a fruitful partnership. Michael's albums, including Michael Bublé, It's Time and Call Me Irresponsible, have sold over 15 million copies to date. Meanwhile, the Vancouver-born artist has won multiple Juno Awards and last year earned his first Grammy Award for Best Traditional Pop Vocal Album.
His personal life has been equally charmed. His engagement and subsequent breakup with longtime girlfriend Debbie Timuss, an actress, singer and dancer, led him to co-write two hit songs: "Home" and "Lost." His next relationship, with British actress Emily Blunt, inspired him to write another hit, "Everything," before they broke up last summer. Michael is now at work on a new album, which may or may not include a song about his current girlfriend, Argentine actress Luisana Lopilato.
While fans await his next studio release, there is plenty to feast on with Michael Bublé Meets Madison Square Garden. Filmed and recorded following his world tour to over 40 countries, the live CD/DVD package captures what Michael does best: delivering energetic, heartfelt performances to an enthusiastic audience. Highlights include backstage footage of the singer with his band and his family, the swinging "Crazy Little Thing Called Love" and the sexy "Me and Mrs. Jones." There's also a sweet bonus performance of "Stardust" with the acapella group Naturally 7. Call him irresistible.
June 2009