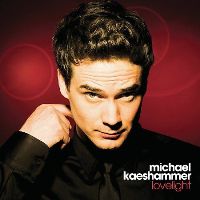 The world is in love with Michael Bublé, the irrepressible Vancouver crooner who has sold more than 20 million albums internationally. But there's another Canadian Michael who deserves to be embraced, one who has piano virtuosity and songwriting skills to go along with vocal talent and charisma: Michael Kaeshammer. Born in Germany, the classically trained Michael became a teenage sensation, mastering stride and boogie-woogie styles. After his family emigrated to Vancouver, he launched his career with Blue Keys, an album of jazz and blues classics.
On his Juno-nominated albums Strut and Days Like These, Michael perfected a vocal delivery to match his dazzling keyboard work. Opening for Anne Murray on a 40-date tour was a major confidence booster. Now based in Toronto, the handsome singer-pianist has released Lovelight, a CD that should make him a huge star. "This is the album that most sounds like me, playing, singing and songwriting wise," says Michael. "Where I am in my life is totally reflected here. This one is all about love and being happy, and most of the songs have an upbeat feel."
Lovelight features several fine covers, including Sam Cooke's "Cupid," and two instrumentals to showcase Michael's mastery of the keys. And fans of his barrelhouse style will love his take on Lionel Hampton's "Hamp's Boogie." But the album's real strength shines on original songs like the mellifluous pop ballad "Isabelle" and the title track, an infectious number whose sexy swagger and frenetic pace make it the musical equivalent of Viagra.
May 2009