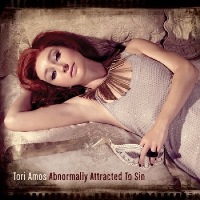 She's been compared to everyone from Joni Mitchell and Laura Nyro to Kate Bush, but Tori Amos is really a one-of-a-kind artist. Born to a Methodist minister father and a homemaker mother, Tori has been charting her own course ever since her 1992 solo debut Little Earthquakes. That album featured "Me and a Gun," which detailed Tori's harrowing experience of being raped by an acquaintance. From then on, she has proven herself one of pop's most daring figures.
A feminist who is often outspoken about issues, Tori makes challenging music. Her 1994 song "God" questioned male authority, while 1998's "Jackie's Strength" compared Jacqueline Kennedy's wedding day with her own. Tori's 2001 album, Strange Little Girls, interpreted songs by the Beatles, Neil Young and other male artists from a distinctly female perspective. Meanwhile, the U.S.-born, U.K.-based artist, who has a nine-year-old daughter, Natashya, with her husband, recording engineer Mark Hawley, co-founded the Rape, Abuse and Incest National Network, which operates a free hotline service.
Now, with Abnormally Attracted to Sin, Tori has released another slice of provocative pop, which examines power in politics, religion and sexuality. "Strong Black Vine," which has hints of Led Zeppelin, looks at religious intolerance, while the waltz-like "Ophelia" urges women to free themselves from patricidal chains. Most striking is the DVD in the package, which contains 16 powerful short films that feature Tori acting out roles for each song. For Tori followers and fans of adventurous music, Abnormally Attracted to Sin is well worth checking out.
May 2009