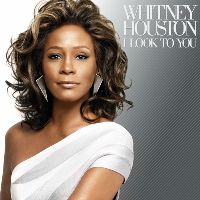 Whitney Houston makes a triumphant return with I Look to You, an album of uptempo dance tracks and confessional ballads that should put the once buoyant vocalist back on top where she belongs. This is a major comeback—make no mistake. It's been a long time since the daughter of renowned gospel and soul singer Cissy Houston (and cousin of Dionne Warwick) topped the charts with her infectious brand of pop and r&b. Her life had descended into tabloid hell, plagued by drug addiction and her troubled marriage to singer Bobby Brown.
Whitney, now 46, has a lot to live up to. Since her 1985 self-titled debut, the New Jersey native has built an unparalleled career, selling more than 170 million albums worldwide and earning the title of "most awarded female artist of all time" by the Guinness Book of World Records for a string of trophies that included six Grammys and 23 American Music Awards.
I Look to You hits all the right notes, opening with the Alicia Keys-penned "Million Dollar Bill," an uptempo, feel-good number reminiscent of Whitney's exuberant dance hit "I Wanna Dance with Somebody." Similarly, "For the Lovers" is a club-oriented track with hints of Michael Jackson. Whitney delivers a stunning, upbeat version of Leon Russell's "A Song for You" and the gospel-like title track brings to mind her vocal intensity of "I Will Always Love You." But the album's highlight is "I Didn't Know My Own Strengths," a stirring self-empowerment anthem that sounds fittingly autobiographical.
September 2009