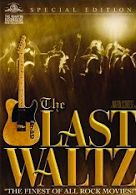 1. The Last Waltz
The Band's elegant swansong is the ultimate rock concert movie. Director Martin Scorcese's discreet camerawork and superb sound captures inspired performances from Eric Clapton, Joni Mitchell, Van Morrison and others. Scorcese keeps his focus almost exclusively on the stage. Beneath three massive chandeliers, the Band pays tribute to its influences with such friends as Muddy Water (an explosive "Mannish Boy"), Neil Young (a wistful "Helpless") and Bob Dylan (a stirring group finale on "I Shall Be Released"). But the highlight is "The Weight," performed with gospel's Staples family, which ranks among the most exquisite music sequences ever committed to film.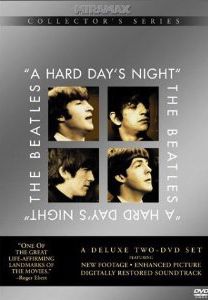 2. A Hard Day's Night
Anyone wondering what constituted Beatlemania need only view this giddy, utterly charming feature film. Drawing from French New Wave and British Goon Show humor, director Richard Lester turns a day in the life of the Fab Four (mobbed by screaming fans, rehearsing for a TV show) into surreal and infectious fun (trick shots of them cavorting in a field, set to "Can't Buy Me Love," became the template for music videos). The droll Liverpudlian banter is rampant, Ringo gets arrested and the film culminates in the rare instance of a Beatles concert where the music could actually be heard (overdubbed as it was). Unrivalled magic.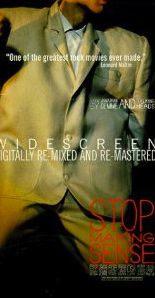 3. Stop Making Sense
Talking Heads were always new wave's most artful group and this remains the most stylish of all concert movies. Directed by Jonathan Demme and conceived by Head lead singer David Byrne, it's as carefully constructed as origami. Byrne opens with his creepy "Psycho Killer," before he's joined, one-by-one, by bandmates and an ever-evolving stage set (riser-pushing stage hands were modeled on Japanese theatre). The effect, highlighted by stark lighting and sharp sound, is hypnotic. By the time the full ensemble kicks into its irresistibly funky groove and Byrne's big suit (also Japanese inspired) makes its debut, even non-fans will have fallen under the spell.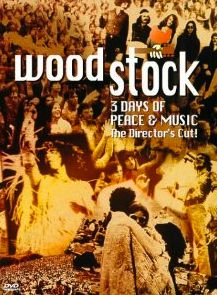 4. Woodstock
Three days, man. Half a million strong. Watch out for the brown acid. The hippie festival, held on Max Yasgur's farm in upstate New York, was a pivotal event in both rock-and-roll and cultural history. But it would never have become synonymous with peace, love and music were it not for this fine, highly watchable, Oscar-winning documentary. Now-legendary performances by Sly & the Family Stone (a rousing "I Want to Take You Higher") and Jimi Hendrix (his incendiary "Star- Spangled Banner") mix in split-screen glory with fabulous footage of blissed-out stoners and carefree skinny-dippers. Everywhere there was song and celebration.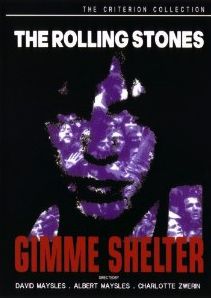 5. Gimme Shelter
The end of innocence. The Rolling Stones' Altamont concert serves as the dark counterpoint to Woodstock, as the Maysles' brothers' cameras catch the mayhem and murder inflicted by Hell's Angels on an unsuspecting crowd. Violence first erupts, ironically, during "Sympathy for the Devil," spoiling an otherwise prime Stones performance. "Why are we fighting?" Mick Jagger asks feebly. "People, please be cool." A sense of dread overshadows the rest of the concert. After finishing with an edgy "Street Fighting Man," the Stones, ashen-faced, flee in a helicopter. A sober, somber Jagger then watches the damning footage in the editing suite. Harrowing yet riveting.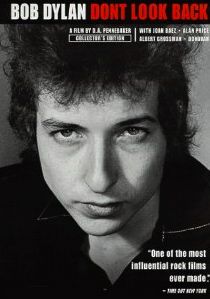 6. Don't Look Back
Director D.A. Pennebaker's groundbreaking documentary about Bob Dylan's 1965 British concert tour is a revealing early portrait of the artist as a work in progress. It's also one of the first examples of American cinéma vérité. With his hand-held camera, Pennebaker follows Dylan as he performs onstage, deals with fan hysteria, toys with reporters at press conferences and bemusedly charts his own media coverage. But some of the most fascinating footage is of Dylan backstage, kibitzing with Animals' keyboardist Alan Price, meeting Donovan (his British counterpart) and typing while his lover Joan Baez serenades him with one of his own songs.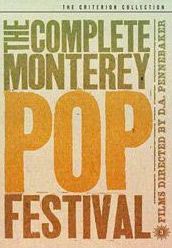 7. The Complete Monterey Pop Festival
Although Woodstock is heralded as the quintessential hippie festival, Monterey actually came first. Staged in the fabled Summer of Love, its awesome lineup, arranged by Papa John Phillips, launched the careers of Jimi Hendrix, Janis Joplin and Otis Redding. And it's the footage of those artists especially that makes director D.A. Pennebaker's account indispensable. Hendrix sets his guitar alight during a sexually charged "Wild Thing," Redding wows the crowd with "I've Been Loving You Too Long" and Joplin leaves even Mama Cass, no slouch in the vocal department, slack-jawed with her wrenching "Ball and Chain."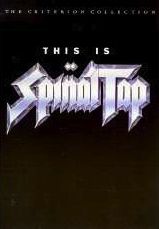 8. This is Spinal Tap
The ultimate rock parody. With cucumbers down their pants and amplifiers that go "up to 11," Spinal Tap savages every preening, mindless rock star who ever set foot on stage. This "mockumentary," starring Christopher Guest as guitarist Nigel Tufnel, Michael McKeen as singer David St. Hubbins and Harry Shearer as bassist Derek Smalls, has it all, from songs like "Lick My Love Pump" to extravagant stage shows gone awry (a Stonehenge set just 18 inches tall). One highlight has Tap trying haplessly to harmonize on "Heartbreak Hotel" at Elvis' gravesite, while the best line belongs to Nigel Tufnel: "It's a thin line between clever and stupid."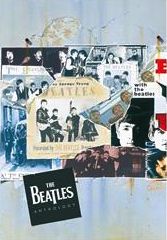 9. The Beatles Anthology
This five-DVD box documentary set represents the motherlode for anyone whose life has been lived through Beatles' songs—or anyone wanting a full portrait of the world's greatest pop group. It's all here: interviews with all the principals, audio and visual material from performances in Hamburg and the Cavern through to Ed Sullivan and Japanese TV right up to the final rooftop concert. Revelations include seeing the band having to do their own roadie work (moving Ringo's drum riser) at the Washington Coliseum in 1964 and hamming it up with British comics Morecambe and Wise. Bonus additions include the highly inventive "Free as a Bird" video. A completist's dream.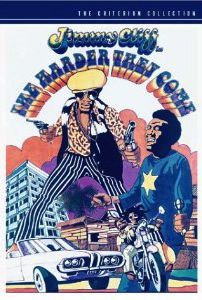 10. The Harder They Come
More than 30 years on, writer-director Perry Henzell's low-budget Jamaican feature, about a struggling musician turned outlaw hero, remains a monumental achievement. Shot with gritty realism in the shantytown squalor of Kingston's slums, the film still captivates with Jimmy Cliff's mesmerizing performance as rude boy Ivan and its brutal portrayal of the island's corrupt music business. The movie introduced Rastafarians as iconic cultural figures, while its brilliant soundtrack, featuring Cliff, Desmond Dekker, Toots & the Maytals and others, broke reggae music worldwide and paved the way for Bob Marley's breakthrough album a year later.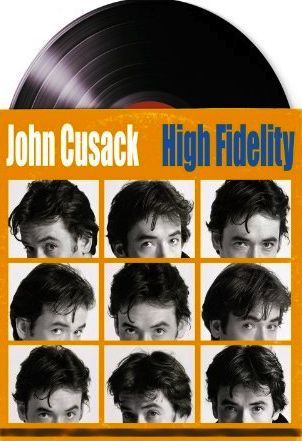 11. High Fidelity
Top Five Things about Stephen Frears' adaptation of Nick Hornby's comic novel: 1) John Cusack's winning portrayal of Rob Gordon, a romantically troubled music geek and owner of Championship Vinyl record store; 2) Jack Black's star turn as Barry, his maniacal employee who berates customers with bad taste and delivers a movie-stealing scene singing Marvin Gaye's "Let's Get It On" with his band Sonic Death Monkey; 3) Tim Robbins' inspired performance as Ian, a slimy new-age dude who steals Rob's girl; 4) Bruce Springsteen's cool cameo as Rob's consultant fantasy come true; 5) a sweet retro soundtrack that includes Bob Dylan, Stevie Wonder and the Velvet Underground.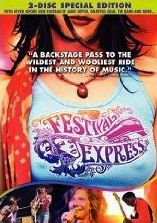 12. Festival Express
Assembled from lost performances of the Band, the Grateful Dead, Janis Joplin and others nearly 35 years after they were filmed, this documentary is brilliant rock archeology. Tracing Canada's rock festival on wheels, a chartered train fuelled by drugs and alcohol, it unearths stunning performances in Toronto, Winnipeg and Calgary (including a chilling version of "Cry Baby" by Joplin just three months before her death) and angry protests by leftist wackos who castigated the event as a huge "rip off." Some of the best moments are the between-concert jams on the train. Bonus material features 10 extra performances, including Mashmakhan's zany hit "As the Years Go By."
13. Almost Famous
Cameron Crowe's movie, about his days as a teenage writer for Rolling Stone magazine, is a charming coming-of-age story driven by a 1970s classic-rock soundtrack. It features Patrick Fugit as the Crowe-like William Miller, Frances McDormand as the boy's overbearing mother and Kate Hudson, who lights up the screen as groupie Penny Lane. The band Stillwater, a composite of Led Zeppelin and the Allman Brothers, is highly believable and Philip Seymour Hoffman is memorable as gonzo rock journalist Lester Bangs. Most memorable scene: tour-bus singalong to Elton John's "Tiny Dancer." Worthwhile extras include a sampling of Crowe's original Rolling Stone articles.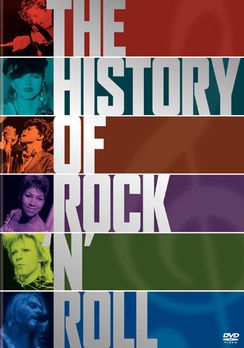 14. The History of Rock 'n' Roll
This five-DVD box set is a must-see for any serious fan or student of rock music. A treasure-trove of contemporary interviews and archival footage, it spans the music's birth in the 1950s (gorgeous color clips of Fats Domino and Little Richard), its rise in the '60s (rare footage of a Bob Dylan and John Lennon backseat chat), its fragmenting in the '70s (Pete Townshend confessing he never liking Led Zeppelin "because they became so much bigger than the Who" and Sex Pistol Johnny Rotten sneering about sellouts), its video fixation in the '80s (David Bowie's explaining the dominance of image) up to Lollapalooza and the death of Kurt Cobain in the '90s. A mammoth 10-hour journey.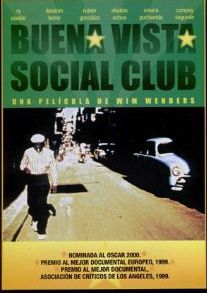 15. Buena Vista Social Club
Director Wim Wenders' affectionate documentary about guitarist Ry Cooder's homage to the nearly forgotten legends of Cuban music succeeds so well because it keeps the spotlight on the aging soneros and away from politics. Details about the musicians' lives emerge through subtitled interviews and shot against Havana's tattered beauty and old-world charm. But the best moments come through performances of singer Ibrahim Ferrer, pianist Rubén Gonźales and tres player Compay Segundo on achingly beautiful songs like "Chan Chan" and "Dos Gardenias." When the group finally triumphs at New York's Carnegie Hall, the movie hits an unforgettable emotional climax.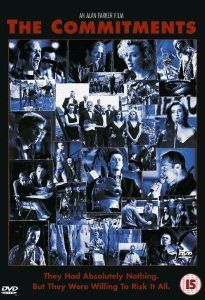 16. The Commitments
With unknown actors and musicians and drawn from a casting call of 3,000 auditions, director Alan Parker's adaptation of the Roddy Doyle novel about an Irish r&b band boasts natural performances, gusty humor and sweet soul music. Led by energetic manager Jimmy Rabbitte (Robert Arkins) and gravelly singer Deco Cuffe (Andrew Strong), the Motown-loving group transcends its drab, working-class world to become local heroes billed as the "Saviours of Soul." Best songs are "Dark End of the Street" and "Try a Little Tenderness." Extras include an extensive interview with Parker and an audio-only feature with original songs by the cast members.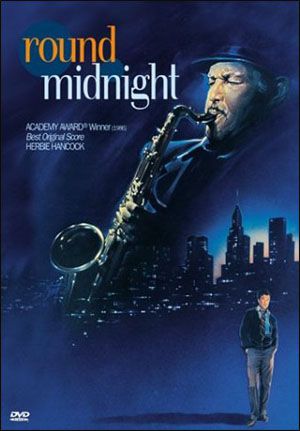 17. 'Round Midnight
The best jazz movie ever made, this Bertrand Tavernier-directed feature was inspired by legendary horn players Bud Powell and Lester Young. It stars real-life jazzman Dexter Gordon, who earned an Oscar nomination for his note-perfect performance as Dale Turner, an American sax great down on his luck in Paris, and François Cluzet as the French fan who helps his hero regain his touch. Tavernier paces the movie much like Herbie Hancock's stellar jazz score, which won an Oscar, and does justice to the music's joys and sorrows with his elegant direction. Authenticity rules the day, as Hancock appears along with Wayne Shorter, Bobby Hutcherson and others in the Bluenote band.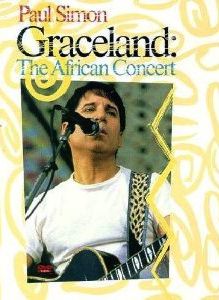 18. Graceland: The African Concert
Recorded live in Zimbabwe in 1987, this concert movie captures Paul Simon's fusion of Western and South African music that resulted in his groundbreaking 1986 Graceland album. Shot under startling bright African skies in Harare, before a racially mixed audience of 45,000, it's a joyous affair, showcasing the heavenly choir work of Ladysmith Black Mambazo, the regal sight of singer Miriam Makeba and the revolutionary stance of trumpeter Hugh Masekela. "Nkosi Sikeleil' iAfrika" is deeply moving. Sung by the entire cast before the end of apartheid, it's a reminder that it was a powerful song of resistance before it became South Africa's mellifluous national anthem.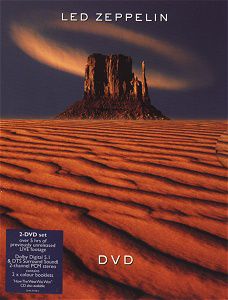 19. Led Zeppelin
Before this excellent two-DVD set emerged, the only official concert movie of Zeppelin was The Song Remains the Same, whose fabulous performance footage was marred by the inclusion of laughable Lord of the Rings fantasy sequences (Robert Plant as a sword-wielding Aragorn wanna-be). Here, the Madison Square Garden material is paired with footage from the Royal Albert Hall, Earls Court and Knebworth concerts. Compiled under Jimmy Page's supervision, it features everything from "Dazed and Confused" and "Whole Lotta Love" to "Kashmir" and "Stairway to Heaven" and reveals the band in all its Hammer-of-the-Gods glory.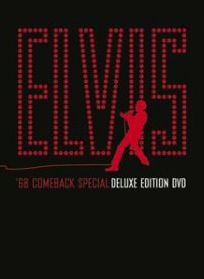 20. Elvis: '68 Comeback Special
Of the many Presley concerts now available, this three-DVD set stands out as the best for its intimate portrayal of the King reclaiming his crown. The set contains four concerts with Elvis performing in a snug black leather suit before a rapt TV studio audience. Unimaginatively called the "Black Leather Sit-Down Shows" and the "Black Leather Stand-up Shows," the concerts bristle as Elvis works his sexual magic. The "Sit Down Shows" are superior if only because they feature Scotty Moore and D.J. Fontana, Presley's original guitarist and drummer. Extras include outtakes (for completists only) and an essay by respected Elvis historian Greil Marcus.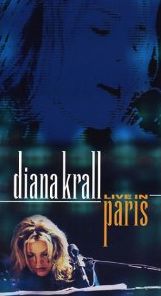 21. Diana Krall: Live in Paris
Filmed at the Paris Olympia in 2001, Canada's jazz diva shines in this exquisitely shot concert movie, backed by her five-piece band, the Orchestra Symphonique Europeen and the Paris Jazz Big Band. Krall's interpretative abilities are evident from the opening blues "I Love Being Here with You" to her deft handling of Joni Mitchell's "A Case of You." In between, she dusts off vintage numbers like George Gershwin's "S'Wonderful" and Cole Porter's "I've Got You Under My Skin" and delivers fresh, vital versions. Ultimately, the movie benefits from superb sound and camera work that keeps the viewer onstage, up close and personal, with Krall and her musicians.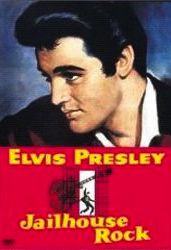 22. Jailhouse Rock
"Warden threw a party in the county jail…." Elvis' third movie is also his best. Released in 1957, during the height of his pre-army fame, the film depicts Presley as Vince Everett, a violent, rebel-without-a-cause convict who learns to play guitar from a fellow inmate and becomes a recording star when he gets out. Shot in black-and-white, the movie showcases Elvis' dark, smoldering good locks, his vocal prowess and leg-twitching moves on songs such as "Treat Me Nice," "Baby, I Don't Care" and riotous title track, performed with the Jailbirds in a cool, choreographed scene. His convincing performance finally gained him credibility as an actor. Prime Presley.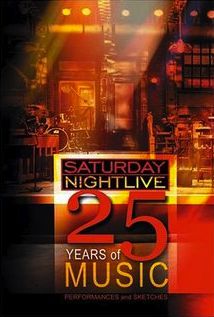 23. Saturday Night Live: 25 Years of Music
The Lorne Michaels-produced show has long been an oasis of exceptional late-night television. This five-DVD set compiles some of the show's best musical performances and music-themed comedy sketches. Highlights include Elvis Costello's reckless "Radio Radio," Eddie Murphy and Joe Piscopo as Stevie Wonder and Frank Sinatra performing "Ebony and Ivory," Neil Young's anthemic "Rockin' in the Free World," a "Wayne's World" sketch featuring Aerosmith and a lean, mean Bruce Springsteen delivering a fierce "Living Proof." But the most powerful moment is Sinead O'Connor's riveting performance of Bob Marley's "War," just before her infamous anti-Pope gesture.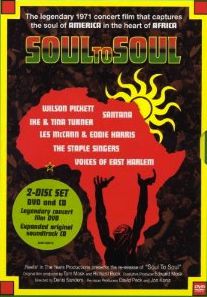 24. Soul to Soul
Like Wattstax, also made at the height of the black pride movement, this documentary features some of the best soul, funk and gospel music ever captured on film. Culled from a 13-hour concert held in Ghana, West Africa in 1971, it includes Wilson Pickett, Santana and the Staple Singers playing to enthusiastic crowds largely unfamiliar with live American acts. The most electrifying performance comes from Ike and Tina Turner on "River Deep Mountain High," as Tina's sexually provocative revue with the Ikettes causes a near-riot among Ghanaian men. Bonus footage features scenes of the U.S. artists touring local villages and taking part in displays of traditional African culture.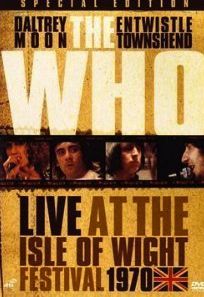 25. The Who: Live at the Isle of Wight
The Who ranks among rock's loudest bands (thus Pete Townshend's tinnitus). But in 1969, the band mastered a creative stretch with the release of the ambitious and more sonically varied rock opera Tommy. This 1970 concert, arguably the band's best, combines both raw, ear-splitting classics like "My Generation" and "Magic Bus" and gentler Tommy hits like "Pinball Wizard" and "The Acid Queen." The visual and audio quality is immaculate, with the film converted to High Definition and the recordings remixed in Digital Home Theatre sound. Extras include a 40-minute interview with Townshend, now the band's eminence grise.
Inside Entertainment September 2004