Canadian music passes a milestone this year as the Juno Awards turn 25. To celebrate the occasion, this year's event (CBC TV, Sunday, March 10) features the induction of five rock legends into the Canadian Music Hall of Fame. Zal Yanovsky (The Lovin' Spoonful), Denny Doherty (The Mamas and the Papas), John Kay (Steppenwolf), David Clayton-Thomas (Blood, Sweat & Tears) and Domenic Troiano (Mandala, James Gang) all started their careers in Canada and pursued them south of the border. Yanovsky, Doherty and Troiano have since moved back, and Kay and Clayton-Thomas still have close ties to the country where they first got the beat.


ZAL YANOVSKY

There is not a trace of The Lovin' Spoonful at Chez Piggy. No Daydream playing on the sound system of the Kingston, Ont., restaurant. No gold record for "Summer in the City" hanging on the walls. Not even a photo of the band from, say, its appearance on The Ed Sullivan Show. Zal Yanovsky, former Lovin' Spoonful guitarist and co-owner of Chez Piggy with his second wife, Rose, likes to keep his musical and culinary lives separate. One of rock's most mysterious dropouts, Yanovsky has devoted the past 17 years to making Chez Piggy successful-in total seclusion from the music industry. So naturally, when the Canadian Academy of Recording Arts and Sciences (CARAS) called to inform him of his Hall of Fame induction, Yanovsky was caught a little off-guard. "I'm so out of touch," laughs the gregarious restaurateur, "I wasn't even sure the organization existed."

Yanovsky, 51, can be forgiven for his ignorance. Toronto-born and a habitue of the city's bohemian Yorkville scene, he ventured to New York City's Greenwich Village in the early 1960s, when there was practically no Canadian music industry, let alone an organization like CARAS. In the village's thriving folk clubs, Yanovsky found steady work with singers including Cass Elliott and fellow Canadian Denny Doherty-who went on to form The Mamas and the Papas. A meeting with New York guitarist John Sebastian proved auspicious. "John was into country and jug-band music," Yanovsky recalls over a bowl of Chez Piggy's spicy black bean soup, "and my thing was more blues and rock. So we were a really good mix." With their band, The Lovin' Spoonful, they forged an influential jug-band sound, a kind of good-time music that contrasted with the popular protest strains of Phil Ochs and Bob Dylan. "Both of my parents were Communists," explained Yanovsky, "so I had already stormed a lot of barricades. John and I just wanted to have some fun." With the success of "Do You Believe in Magic?" and other songs, they did.

But the magic ended suddenly in 1966 when, at the height of hippiedom, Yanovsky and Spoonful bassist Steve Boone were busted for marijuana possession. Threatened with Yanovsky's deportation, the two broke a cardinal rule of the times: never squeal on your dealer. The two musicians got off, but many fans turned against the group. A boycott of Spoonful records and concerts added to the acrimony, resulting in Yanovsky being fired from the band. The Lovin' Spoonful carried on for another year, but the spontaneity was gone. Yanovsky returned to Canada, was briefly married to actress Jackie Burroughs, with whom he had a daughter, Zoe, and turned his back on music.

It is not a story that he likes to dwell on. And, for a moment, the bearded, wisecracking Yanovsky falls silent. "It's a real drag," he says, looking out the window. Then, taking a sip of coffee, he adds: "Actually, we should've broken up earlier. I'd gotten bored, but stayed in it for the money." Eventually, the conversation turns back to the more upbeat topic of the restaurant, and the new bakery that he has opened with Rose. Do the businesses provide the same creative outlet as music? "At first they did," Yanovsky admits. "But it's kind of like the band. I'm very good with the initial stages of stuff, not so good on the follow-through." Then he adds, with a grin: "You could say I'm trying to learn maintenance."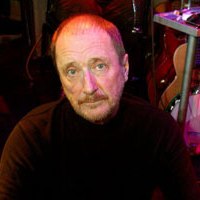 DENNY DOHERTY

As the genial harbormaster in the hit children's television series Theodore Tugboat, Denny Doherty is the epitome of paternal wisdom and reliability. In an earlier incarnation, what Doherty epitomized was sex, drugs and rock 'n' roll. In the 1960s, he was part of the hugely successful pop quartet The Mamas and the Papas. As he now readily concedes, the band had its share of rock world excesses. With wry humor, he describes drug-fuelled marathon parties at his 14-room Laurel Canyon mansion that became so popular people would show up at all hours expecting revelry. Eventually, to escape the mayhem, Doherty moved into the place next door. He is also candid about the romantic liaisons within the group, which were always a source of tension. In fact, he freely admits that his affair with Michelle Phillips ruined her marriage to John Phillips, her friendship with Cass Elliott, and Elliott's longtime love for Doherty himself. "It was a mess," says Doherty, now living in suburban Toronto with his second wife, Jeanette, a former stage actor and director, and their two teenage children. "Nobody could have what they wanted. There was no real harmony-how could anyone work like that?"

Doherty, 54, has led a few different lives since then. Over coffee and banana bread in his spacious lakeside Mississauga home, the Halifax-born singer recalls how, after the group's breakup in 1972 and Elliott's death from a heart attack in 1974, he abandoned music to pursue a theatrical career. "I didn't know a thing about theatre," he laughs, "but I figured a stage is a stage and an audience is an audience." Following a disastrous debut on Broadway, where he acted in a musical written by John Phillips, Doherty wound up back in Halifax. There, he worked with illustrious British-born actor-director John Neville on several Shakespeare plays at the Neptune Theatre. He also toured the country as the lead in John Gray's trucker drama, 18 Wheels. Then, in 1979, he landed a job as host of Denny's Sho*, a CBC variety program that Doherty describes as "a turkey." It lasted only one season, but featured a surreal reunion with Michelle and a drug-addled John Phillips. During the taping, Doherty was called into the control room, where a producer was pointing furiously at the monitor. "I looked and saw a syringe sticking out of John's breast pocket," recalls Doherty, chuckling. "When I drew this to John's attention, he just jabbed it in his leg, and then carried right on singing."

Doherty says that heavy drugs were never a problem for him. Instead, he developed a serious weakness for rye whiskey-"Crown Royal was my drug of choice." But he quit drinking in 1980, he adds, the same year that Phillips kicked his heroin habit. Two years later, Doherty rejoined his old friend in a creaky version of the group, until acting work became steadier. Still, for the surviving Mama and Papas, the nostalgia circuit is a lucrative temptation. Four years ago, Doherty happily filled in for the heavy-drinking Phillips, who had been diagnosed with cirrhosis of the liver and needed a transplant. Similarly, the day after his Maclean's interview, Doherty flew to England as a last-minute substitute for Phillips, now 60, who had fallen and broken his hip. "It's funny," he says of the group's ongoing popularity, "but this thing just doesn't die."

Meanwhile, royalty cheques from Mamas and Papas hits including "Monday, Monday" and "Dedicated to the One I Love" keep pouring in. And Doherty is now working on a play about his California Dreamin' days. While much of that time was a blur of intoxicants and romantic squabbles, he says there are many happy memories associated with the music. "With John and Michelle, we had a nice, sweet folk sound," he recalls. "But with Cass, we suddenly had power. When the windows rattled, we knew we were onto something good."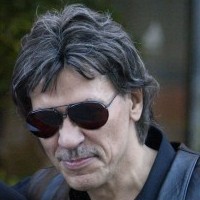 JOHN KAY

Of all the songs to come out of the 1960s, none captures the freewheeling spirit of the era better than Born to Be Wild. With its power chords and driving rhythms, not to mention its raw, pedal-to-the-metal vocals, "Born to Be Wild" has become the quintessential road anthem. The song carried Steppenwolf to the top of the charts in 1968, and has been, according to singer John Kay, the band's "tugboat and icebreaker" ever since. But it has also been a curse, an oversized anchor that almost permanently sank the band in the early 1970s. Because of its inclusion in the drugs-and-motorcycles film classic Easy Rider, and Kay's own predilection for leather clothes and sunglasses, Steppenwolf became typecast as a macho biker band. "I was wearing leather long before Steppenwolf," protests Kay, now 51. "And I wear dark glasses due to a light sensitivity. The irony is that, because of my bad eyesight, I've never actually driven a motorcycle."

Long before Steppenwolf wrestled with image problems, Kay was in Toronto making music. Born in Germany during the Second World War-his real name is Joachim Krauledat-he immigrated to Canada with his mother and stepfather in 1958 and, at 14, began learning to speak English by listening to rock 'n' roll on the radio. He also learned to pick his first notes on a guitar. "I was like a sponge at that time," he recalls. Speaking from his 65-acre estate outside of Franklin, Tenn., near Nashville, Kay adds: "Anything that gave me goose bumps, Hank Williams or Ray Charles, I loved." After high school, he moved to Buffalo, N.Y., then Los Angeles, and tried his hand at folk music before returning to Toronto in 1965. There, in the city's thriving Yorkville coffeehouse scene, he joined The Sparrow, a blues-rock band and a friendly rival of Neil Young's group, the Mynah Birds. Kay now calls that year one of the best of his life. "It was one of those rare times," he says, "when your private and professional lives peaked. I met my future wife [former model Jutta Maue, with whom he still lives; they have a 28-year-old daughter, now a record-company executive] and my music career took off."

Migrating to the United States, eventually landing in Los Angeles, The Sparrow lasted only a year before it died and gave rise to Steppenwolf in 1967. "Born to Be Wild" was the first song to click for the band, selling more than a million copies (it was written by fellow Canadian and Steppenwolf member Mars Bonfire, who had changed his name from Dennis Edmonton). But it was quickly followed by other hits, including "Magic Carpet Ride" and "Rock Me." Increasingly, Kay was writing thoughtful, issue-oriented songs (he even considered running for public office). But the band's Easy Rider image-which gave it a big following among the Hells Angels motorcycle gang-persisted. The band broke up twice during the 1970s, leaving its leader to record solo albums.

After almost 30 years, Kay may have finally escaped the black-leather "Born to Be Wild" straitjacket-or at least learned how to wear it comfortably. He still takes the latest version of Steppenwolf on the road for 100 dates a year. And although the four musicians (he is the only original) always perform the group's best-known song, along with the other hits from that era, he insists that they are no nostalgia band because half of each show features new material. Steppenwolf has not enjoyed boffo album sales since the late 1960s. But Kay says he and his wife make a good living because they have complete control over the band's recording, touring, publishing and merchandising. "We may not be at the top of the charts or on the cover of Rolling Stone," says Kay, "but we've built a small industry for ourselves." Born to be wealthy.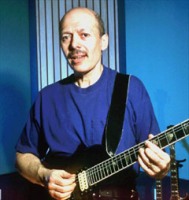 DOMENIC TROIANO

Domenic Troiano has been busy working on his chops. Although he is one of Canada's rock guitar heroes, with a list of all-star bands on his resume, he seems a bit worried. His induction into the Juno Hall of Fame requires him to perform at this week's gala-yet the man famed for picking two melodies at once with the same hand has not played live in 15 years. "I'm known as a guitar player," he says, laughing at the absurdity of the situation, "but the truth is I've moved on." Now a successful writer of TV scores (Night Heat, Top Cops), Troiano also admits that he is a little concerned about how he will fit in with his fellow inductees. "All the others have sold a zillion records," he says. "I definitely haven't done that."

What Troiano, now 50, did was to become one of rock music's top hired guns. During the 1970s and early 1980s, he contributed his bold, assertive guitar sound to dozens of pop and rock recordings, by performers including Diana Ross, Joe Cocker and Steely Dan's Donald Fagen. Born in Italy-his family moved to Toronto when he was 3-he began playing guitar as a teenager with local singers, including rising stars Robbie Lane and Ronnie Hawkins. His first hit came in 1967 with his song "Opportunity," when he was part of the soul band Mandala. Troiano then moved south of the border and formed Bush, a rock-funk fusion band that recorded one adventurous album before breaking up in 1971. By then in high demand, Troiano toured for the next four years with American hard rockers the James Gang and then Winnipeg's Guess Who, recording two albums with each.

But as Troiano recalls while sitting in the kitchen of his suburban Toronto home, he "got tired of the road. And the bands I played in all had problems, either with record companies or their own direction. I needed a change." After lending his guitar skills to albums by various bigger names, he formed his own band and released three albums for Capitol Records between 1976 and 1979. Although the recordings represent some of his best work, it was not until he landed a job composing for the TV cop series Night Heat in 1984 that he found steady, secure employment. Says Troiano: "Playing music, you're never sure if you're going to work again. But with TV and movies, it's been nonstop. I've never done any less than two shows at a time."

That work has given Troiano a comfortable life. The home that he shares with his wife, former soul singer Shawne Jackson, is luxurious by most musicians' standards, with a three-car garage and a heated indoor swimming pool. And Troiano has built his own recording facilities, the 32-track Round Sound Studios. But with the Hall of Fame induction and an upcoming compilation of his Capitol recordings, called Troiano Triple Play, he is thinking once again about his own music. "Every now and then," he says, "I get a twinge and think, 'What's wrong with me?' My whole life, I've been known as a guitar player and I don't play any more. Something's wrong." He picks up the guitar that he has been practising on and adds: "But I guess if I really wanted to play, I would."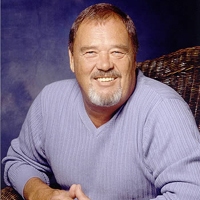 DAVID CLAYTON-THOMAS

It was an uneasy alliance of classically trained musicians who favored Bartok and jazz buffs who preferred Coltrane. Blood, Sweat & Tears, which first gained prominence in 1969, was a fusion ready to explode. But in the middle stood David Clayton-Thomas, a big, burly Canadian singer and songwriter who somehow held it all together. "We were nine guys, each with an equal vote," recalls Clayton-Thomas. "We didn't care about what would sell, only what was good musically. And the tension between writers and arrangers produced a wonderful, scuffling magic."

Seven years earlier, 14-year-old Clayton-Thomas had stepped out of Millbrook Reformatory, near Peterborough, Ont., with a cheap guitar and nothing much of a plan. He wound up on the wrong side of the law after a rough childhood of family strife and petty crime in Toronto. Gravitating back to the city, Clayton-Thomas spent the next year hanging around Yonge Street, watching Ronnie Hawkins and the Hawks and the other bar bands of the day. By 1963, Clayton-Thomas had formed his own group, The Shays, and recorded his first hit, a cover of John Lee Hooker's bluesy "Boom Boom." After scoring again with Clayton-Thomas's own "Walk That Walk," The Shays became the first Canadian band to appear on American network television, on Hullabaloo-surrounded by dancers dressed as hockey players, no less. His next band, the jazz-flavored Bossmen, enjoyed even greater success with "Brainwashed," a song that took the group from grungy downtown bars to tonier uptown clubs.

But like many others, Clayton-Thomas soon outgrew Toronto's limited music scene and found himself drawn to New York City's Greenwich Village. Busking as a solo blues performer there, he impressed folksinger Judy Collins enough that she tipped off the members of the newly formed Blood, Sweat & Tears, who were then looking for a vocalist. Clayton-Thomas joined the band in 1969 and sang on its self-titled album, which included such hit singles as "And When I Die" and his own "Spinning Wheel." For the next two years, BS&T was one of the hottest touring acts in the world, playing everywhere from the Woodstock rock festival and Carnegie Hall to the former east bloc. But two more hit albums and lengthy tours took their toll on the band, and Clayton-Thomas left to pursue a solo career.

He rejoined BS&T in 1974. By then, Clayton-Thomas and his fellow band members were seriously abusing substances, especially alcohol-until saxophonist Greg Herbert took a fatal drug overdose in 1979. His death, says Clayton-Thomas, was a "bucket of cold water in everybody's face." Since then, the band has scaled back its touring to 100 dates a year. Now settled in a large ranch bungalow in New York's Catskill Mountains with his fourth wife, Suzanne (he has a daughter, Ashleigh, 13, from a previous marriage), Clayton-Thomas says that he doesn't need to work any more. Royalties from his BS&T songs produce what he calls a "substantial" income, and the singer has invested in mutual funds and lucrative publishing companies. Still, the night before his Hall of Fame induction, he will be performing with BS&T at the House of Blues in Los Angeles. And in May, he is to release a new solo blues album, produced by his longtime Toronto associate Doug Riley. "I just want to make music that's real and honest," says Clayton-Thomas, "like a stripped-down version of early BS&T."

Maclean's March 11 1996