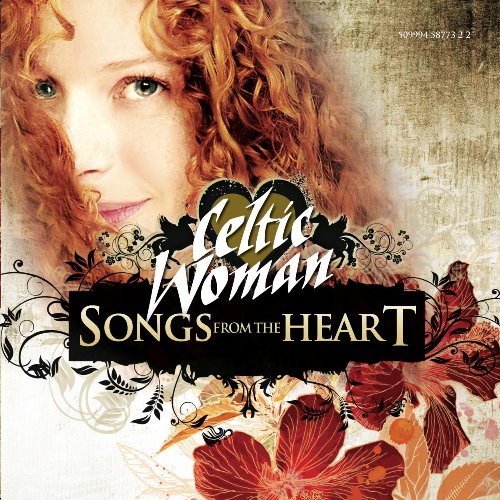 There are few tides as powerful as Celtic culture, which has been washing ashore for years and shows no sign of stopping. Celtic dance hit the world stage through the productions of Riverdance and Lord of the Dance, while Celtic history reached the big screen with Rob Roy and Braveheart. Celtic music, from the ethereal strains of Ireland's Enya and the Chieftains to Canadian stars like Natalie MacMaster, Loreena McKennitt and the Rankins, is the strongest strain of all, with its romantic and deeply soulful qualities.
Now, in time for Valentine's Day—and well in advance of St. Patrick's Day—comes Songs from the Heart, the latest offering from the Irish musical group known as Celtic Woman. An attractive all-female ensemble conceived and assembled by David Downes, Riverdance's former musical director, Celtic Woman features the vocals of Lisa Kelly, Chloë Agnew, Lynn Hilary and Alex Sharpe, along with violinist Máiréad Nesbitt. Together, performing a mix of traditional Celtic tunes and modern songs, they've grown into a commercial juggernaut, with worldwide sales of over 50 million.
Released as a studio CD and a lavish live performance DVD, Songs from the Heart features Celtic Woman's trademark heavenly vocals on songs as diverse as Mariah Carey's "When You Believe" and Sting's "Fields of Gold" to the Irish classic "Galway Bay." Some of it can be a tad cloying, but when the bagpipes start to drone and the lassies turn their voices to an emotional "Amazing Grace" Celtic Woman's charms are hard to resist.