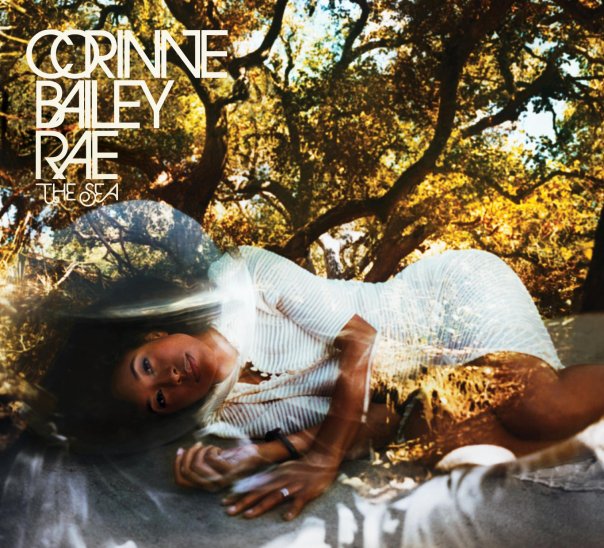 Rarely has there been a starker contrast between an artist's first and second albums. Corinne Bailey Rae's debut arrived in the summer of 2006 like a ray of sunshine, full of light, breezy reflections on life such as "Butterfly," "Like a Star" and "Put Your Records On" that helped to establish the English singer as a sweet, jazzy alternative to the dark soul of Amy Winehouse. Corinne's self-titled release hit the U.S. Top 20 and went on to sell more than four million copies.
Then tragedy struck in 2008 when Corinne's saxophonist husband, Jason Rae, died following an accidental overdose of methadone and alcohol. His death unleashed a torrent of emotion on Corinne's new album, The Sea, which features several songs about him. The haunting title track is not one of them, dealing as it does with Corinne's maternal grandmother's earlier death in a boating accident. But there are parallels. "Obviously it's strange to me," admits Corinne, "having lost Jason since then that I was thinking so much about grief."
Nor are all of the tracks awash in sadness. "Paris Nights/New York Mornings" is a buoyant, upbeat number and "The Blackest Lily" is a funky, down-and-dirty jam. "I'd Do It All Again," written after an argument shortly before Jason died, stands as a bittersweet affirmation of the couple's commitment. But most harrowing is "Are You There," in which the singer, sounding numbed and disoriented, seems incapable of accepting her loss. Ultimately, Corinne's pain provides The Sea with its most poignant moments.