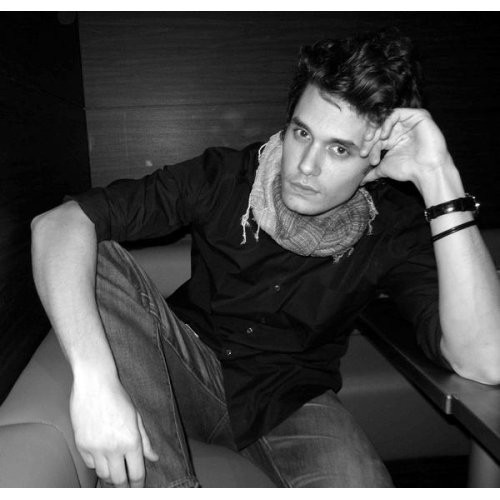 Boyish John Mayer bursts into the hotel room like the Sundance Kid, crouching down with pretend guns a-blazing. The cocky, playfully combative pose befits the U.S. singer-songwriter who, at 26, is already at the top of his game and riding high on newfound fame. So far, Mayer has enjoyed multi-platinum sales for his Rooms for Squares album and then saw his current album, Heavier Things, debut at number one. Meanwhile, there's a Grammy Award on Mayer's mantle, which he won for "Your Body is a Wonderland," beating out his idol, Sting, and one of his biggest supporters, Elton John. Now, after opening for Sting's European spring dates, Mayer is headlining his own major North American tour—one of this summer's biggest—taking in large pavilions from California to his home state of Connecticut, with one lone Canadian date at Toronto's Molson Amphitheatre on August 7.
As the would-be western outlaw folds his six-foot-four frame into a tiny, trendy hotel-room chair, prior to a late-winter concert at Montreal's Bell Centre, a question about his notorious confidence seems an apt interview opener. "That's a natural part of me," says Mayer, matter-of-factly. "I don't see the point in wasting time attempting to appear to be any way that I'm not, or prefacing everything I say with 'I could be wrong' or 'not to sound conceited, but….'" Warming up to the topic, he tosses out a baseball metaphor: "Being confident about stepping up to the plate isn't confidence about hitting a home run. It's just confidence about stepping up to the plate. When I get on stage, I'm not getting up there to hit it out of the park—I'm trying, but I don't think I'm going to. But I know that, at least, I belong up there."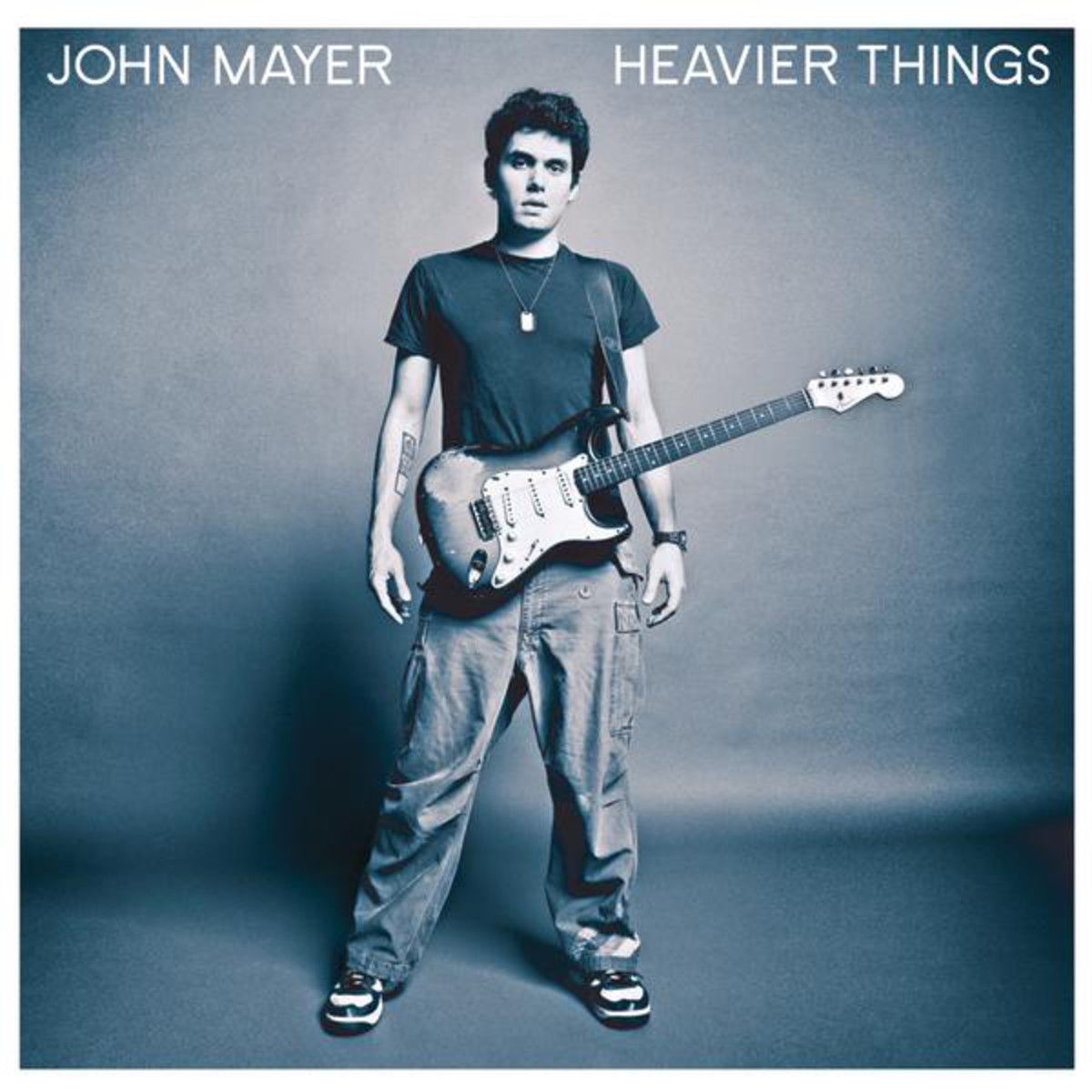 That night, before 5,300 screaming, mostly female fans, Mayer proves that he does. And his set, featuring such feel-good, sing-along numbers as "Daughters," "Something's Missing" and "No Such Thing," amounts to a grand-slam, full mellifluous melodies, hook-laden harmonies and blistering blues guitar. Drawing also from folk, rock and jazz, Mayer's tunes have an insidious way of winning over audiences. Sophisticated yet accessible, they contain sensitive, literate lyrics for the screaming girls and dazzling, Stevie Ray Vaughan-inspired guitar licks for the boys they bring in tow. Together, it makes for an undeniably appealing package, leading to a three-song encore this night that included a tasty jazz-funk cover of The Police's "Wrapped Around Your Finger." The concert had all the signs of a Mayer lovefest, including a sign that read "Montreal's Nurses Adore You, John" and a bra that was thrown onto the stage (prompting the quick-witted artist, after retrieving it, to quip, "Thanks for your support").
A gangly figure, with almost puppy-doggish looks, Mayer is currently riding high as pop's Boy Next Door. Although a dropout of Boston's Berklee College of Music, he still has a cultured Yankee poise that also makes him, unmistakably, Mr. Ivy League. Dressed casually in a long-sleeved black T-shirt, blue jeans and white sneakers, he's a motor mouth during the interview, talking in full, fast paragraphs like a university professor wired on caffeine. Asked if his biggest challenge right now is staying real amid all the accelerating celebrity hoopla, Mayer is quick to dismiss the suggestion. "I don't think so," he says firmly. "I've got good heroes. Mine are known for a devotion to playing their instruments, not for fucking women with fish, you know what I mean? My heroes played residencies at clubs for four hours a night, eight nights in a row. That's the standard for me. I admire the work ethic of people like Miles Davis and John Coltrane."
No groupies or debauchery? "Ladies and after-show fun, I believe, are things that you set up for yourself to help get you through [a tour]," says Mayer, who takes two buses (one for musicians, one for crew) on the road, along with four trucks full of gear. "It's like No-Doze—it's just letting loose. I've learned, as I get older, how to let loose a little bit. It doesn't mean that you make a bad name for yourself, or that your reputation gets stained, or that you have fun at the expense of somebody else. But you've got to have a good time. I might be doing this for some time—that's the endorsement and the argument for doing it."
So how does Mayer party on tour? "You can get a lot of people in the back lounge of a bus," he says, by way of explanation. "Then, inevitably, gangsta rap ends up coming on the IPod, and that changes everything." Who gets invited on the bus? "I don't invite anyone, I just tell my crew 'get cool people, don't get any pricks.' But I come on the bus and I'm like, 'Hi, everybody,' and someone asks, 'Can we take pictures?' I say, 'No, you can't, not on the bus. Thanks, have a nice night.'" Adds Mayer, who is single and, unbelievably, completely drug- and alcohol-free: "Ultimately, you've got to live with yourself 24 hours a day, so you'd better conduct yourself in a manner that you can at least rationalize for yourself."
The second of three sons born to a high-school principal, Richard Mayer, and his schoolteacher wife Margaret, John was an easy-going child growing up. But he was, by his own admission, an incorrigible attention seeker. "I was a real ham," he recalls. "At Thanksgiving dinner, I'd get a laugh and then I'd go for another and eventually everybody would stop laughing and it's like, 'John, go sit out.'" After landing the lead in a school play in Grade 5, he thought his future would be in the theatre. But then he discovered the guitar at 13, and when a neighbor gave him a tape of Stevie Ray Vaughan and Double Trouble, his life completely changed. "He pulled things out of the guitar and made it look effortless," says Mayer, of his mentor. "Artists like him and Hendrix made generation after generation, including mine, pick up guitars."
By the time he was 15, Mayer was performing at local blues clubs. After dropping out of Berklee, he moved to Atlanta to join a friend and quickly established himself as a singer-songwriter on the local coffeehouse circuit. After a stunning performance at the 2000 South by Southwest festival in Austin, Texas, Mayer landed a recording contract. But he credits his artistic development with having first been able to build a fan base. "I was kind of underground, in the sense that I got my start outside of the petrie dish," he says, "which I think was the greatest thing in my life." But then, catching the incongruity of "underground" and his own mainstream success, he adds: "I'm not an underground artist—never really was and never will be. I'm supposed to be writing melodies that get in as many peoples' heads for as long as possible. That's my true calling."
Ultimately, Mayer says he's aiming for "that middle ground between Stevie Ray Vaughan and Sting." He may have already found it. During the Montreal show, Mayer showcased his knack for combining irresistible, Sting-like ear candy with Vaughan-style slow-burning, spiraling blues guitar on the sexy "Come Back to Bed." Performing with his longtime bassist, David LaBruyere, a first-rate singer himself, and a talented but never showy backing band, Mayer drew equally from 2001's Room for Squares and last year's Heavier Things albums. It was a concert that sent the ecstatic Bell Centre crowd—especially the predominantly female portion—home happy. Earlier in the day, Mayer downplayed the significance of screaming girls. "It's just recreational screaming—they don't quite know what they're screaming about," he said. "Six thousand girls screaming at the same time," he adds, "is not one woman saying, 'Hey, do you want to go out and get something to eat?' The moment you confuse those two things is when you lose your gravity."
Highly confident and well grounded, Mayer seems to have it all. He's even been called "the James Taylor of his generation," which many songwriters would consider the highest of compliments. Does he mind the comparison? "Sensitive singer-songwriter is such a strange category," he says, "because Jimi Hendrix was a sensitive singer-songwriter, but nobody thinks of him as one. If Hendrix only played an acoustic guitar, he might've ended up a James Taylor too." Pausing for a moment, he adds: "I understand why people would call me that. It's all about honesty, which is a hard thing to pull off. Songs have to feel right and not come across like you're pandering or being smarmy. Anytime you throw yourself out there, trust is the only thing that you've got going for yourself." Mayer needn't worry. The trust between him and his audience, right now moment, seems unshakable.