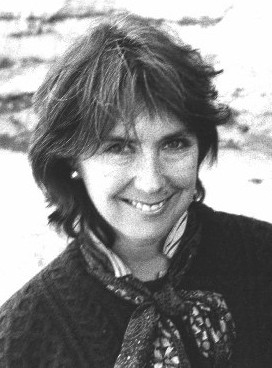 Folksinger Kate McGarrigle left a deep musical legacy both in recordings with her older sister Anna McGarrigle and in her two children, singer-songwriters Rufus Wainwright and Martha Wainwright.
Kate and Anna McGarrigle were revered for their heavenly harmonies and sensitive love songs, made famous by the likes of Linda Ronstadt and Maria Muldaur. Lavish praise greeted the Montreal duo's arrival in the mid-1970s, with the British and American press citing the intimacy of their voices and honesty of their songs. Along with critically lauded albums, the McGarrigle sisters each gave birth to musically talented offspring.
Kate McGarrigle grew up bilingual, but, in many ways, music was her first language. Born the youngest of three sisters to an entrepreneurial Irish-Canadian father and a Québécois mother, she and her siblings were raised in St. Sauveur des Mont, an hour north of Montreal. Frank and Gabrielle "Gaby" McGarrigle (née Latremouille) led regular singing sessions at home and their daughters sought parental approval by how well they sang harmony.
The music that the girls were exposed to was eclectic and old fashioned, but also more commercial than some biographies would have you believe. "Our father was born in the 19th century," Kate once explained. "A lot of our friends' parents were bobby-soxers, but we never had that forties, Frank Sinatra, Italian jazzy music. I guess we had everything else – classical, Stephen Foster, old show tunes, Bing Crosby, French folk songs from our mother."
Music extended from the family parlour to the Roman Catholic village school, where Kate and Anna took piano lessons from nuns and found that songs often transcended language barriers in the playground (their elder sister, Jane, who later became their manager, went off to boarding school). "At recess," Kate once recalled, "we would play games and rounds and sing different songs in French. For us, it was easier than sitting and having a conversation about dolls and things. The moment you got into singing it fortified your personality in the schoolyard and the classroom."
By the early sixties, the sisters had become aware of the new folk music coming from coffeehouses in New York and Montreal.
At 16, Kate asked for a mandolin at Christmas and threw a tantrum when she and Anna received wristwatches instead. Even Western, steel-string guitars failed to mollify Kate, until Anna suggested they trade them in at the local pawnshop for two Spanish, nylon-string guitars, which they did. Suitably armed, the McGarrigle sisters launched themselves as budding folksingers. Influenced by Pete Seeger and the Weavers, who they saw in concert, Kate and Anna joined Jack Nissenson and Peter Weldon in a group called the Mountain City Four, which performed for several years in Montreal coffeehouses like the legendary Café Finjan. But commercial success first came to the McGarrigles through recordings of their songs by others, including Ronstadt who named her breakout 1974 album after Anna's Heart Like a Wheel.
Despite their physical resemblance, the two McGarrigle sisters had telling differences, including Kate's distinctive beauty mark. Anna was a romantic, while Kate was more down to earth. Those qualities were reflected in their education paths: While Anna attended L'École des Beaux Arts, Kate studied math and engineering at McGill University, eventually earning a Bachelor of Science degree in 1969. That year, Kate teamed up with musician friend Roma Baran and started touring the northeast folk circuit. While in New York's Greenwich Village, at the Gaslight club, Kate met Loudon Wainwright III, the sardonic folksinging son of Life magazine editor Loudon Wainwright Jr. who was instantly smitten with her. "I think every guy in the Village, they were all interested in Kate," Wainwright told an interviewer. "She was very attractive. When you heard her sing and play, you were knocked out. She was a wild and crazy swingin' folk chick."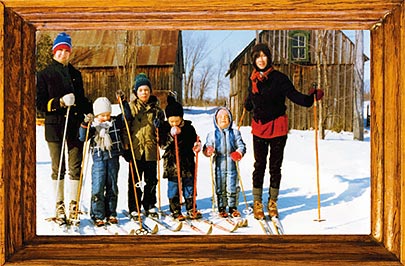 By 1973, Kate and Loudon were married and baby Rufus was born. Martha followed three years later, but the marriage was already on the rocks. "There was a lot of animosity," recalled, who by this time had partnered with Anna. "[Loudon] was at a point in his career when he was frustrated, while my sister and I had made a record that was being touted as the best thing since sliced bread."
Indeed, the sisters' 1975 self-titled debut, Kate and Anna McGarrigle, featuring songs like Kate's wistful ode to homesickness, Talk to Me of Mendocino, and her deeply melancholic response to Loudon's infidelity, Go Leave, earned rave reviews in Rolling Stone, The New York Times and New Musical Express. England's Melody Maker wrote: "These are amongst the very best voices – Anna's, lilting and airy, Kate's deep and fiercer – to be heard in popular music today."
For the McGarrigles' second album, Dancer with Bruised Knees, Anna wrote a song, Kitty Come Home, in which she urged her sister to "pack up all your children, come home to our love and concern." Kate did just that, moving into an apartment down the hall from Anna in a large townhouse in Montreal's Westmount neighbourhood. After three albums for Warner Bros., the sisters were offered a new contract which Anna, much later, called "a pretty good deal," but which seemed paltry to them at the time. They turned it down, expecting a more generous counter offer that never came.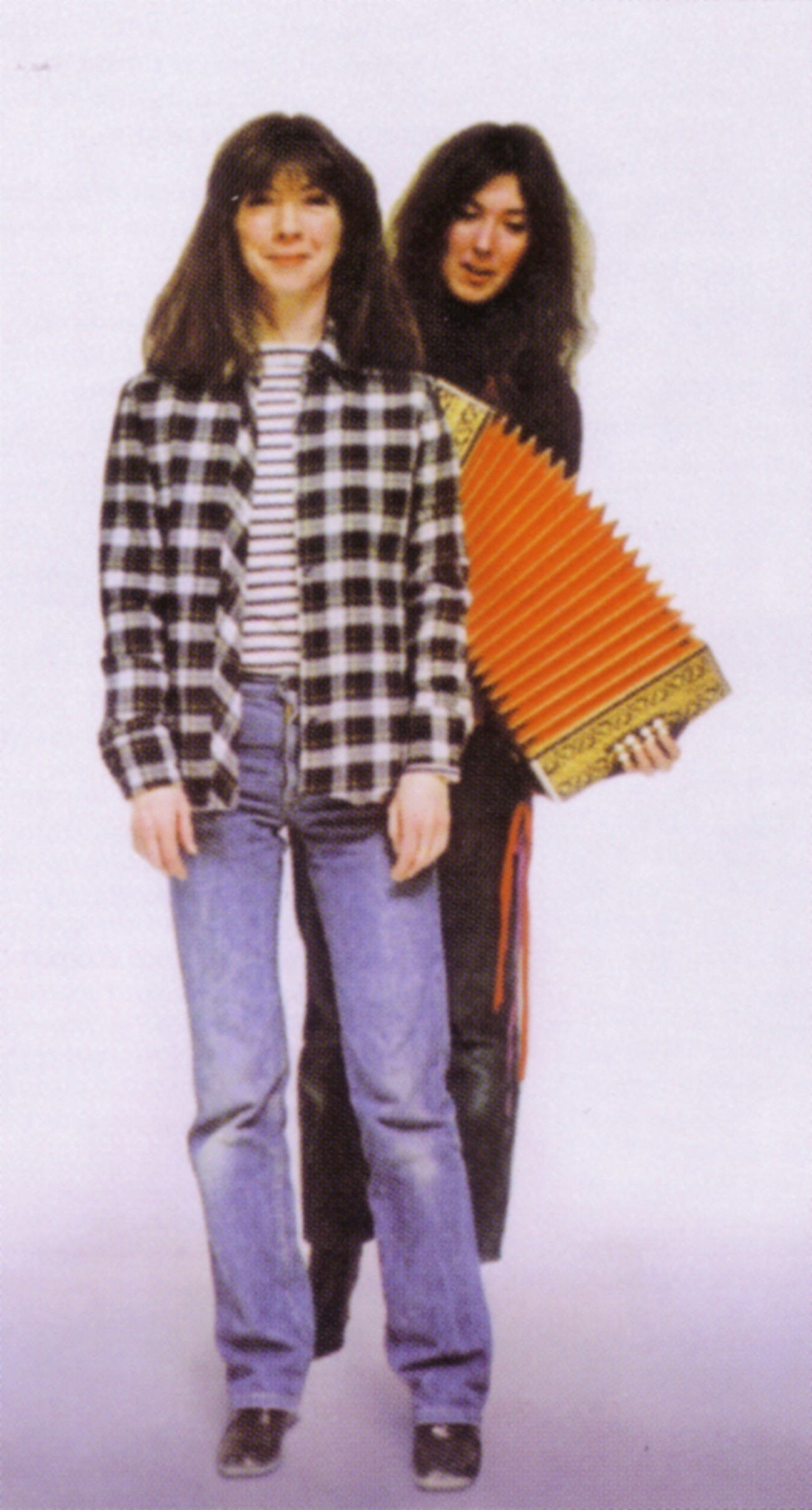 More folk-flavoured albums on smaller labels followed, with tours for which Kate and Anna often took their kids on the road. And before long, Rufus and Martha were onstage singing with their mother and aunt. In 1980, Kate and Anna played New York's Carnegie Hall and were featured in a National Film Board documentary. That year they released Entre lajeunesse et la sagesse, also known as The French Record because it's written and sung entirely in that language, a McGarrigle album often cited by fans as their favourite.
The sisters made several attempts at a more commercial pop sound, including adding Dire Straits' guitarist Mark Knopfler to Love Over and Over and working with Sarah McLachlan's producer Pierre Marchand on Heartbeats Accelerating, but pop hits eluded them. They considered calling their 1996 album Folk Singing Aliens, to reflect their outsider status, before settling on the title Matapedia. In 1998, Kate and Anna combined their deepest values – family and music – into one ambitious project. Titled The McGarrigle Hour, it brought the sisters together with their spouses and ex-spouses, their children and their best-known interpreters and collaborators, including Ronstadt and Emmylou Harris. The resulting album, featuring original songs and traditional folk tunes as well as numbers by Irving Berlin and Cole Porter, perfectly summed up the rich musical world of the McGarrigle clan and won a Juno Award the following year. The McGarrigles made two more albums: LaVache qui pleure (2003), a collection of dark and whimsical songs they wrote with Philippe Tatartcheff: and The McGarrigle Christmas Hour (2005). They were awarded the Order of Canada in 1994 and the Governor General's Performing Arts Award in 2004.
Kate was diagnosed with small-cell sarcoma in 2006. She gave occasional performances throughout her period of treatment for this rare cancer, most recently during A Not So Silent Night, a McGarrigle family Christmas concert at London's Royal Albert Hall in December. Proceeds from the show went to the Kate McGarrigle Fund, a cancer research and treatment fund affiliated with Montreal's McGill University teaching hospitals and Cedars Cancer Institute.
Kate was immensely proud of Martha and Rufus, and took great delight when they invited her to perform alongside them at concerts such as Rufus's tribute to Judy Garland, recorded at the London Palladium in 2007. Meanwhile, Martha and Rufus have always cited their mother's tireless support of their respective musical paths. Said Martha: "She is someone who never gave up on me as a singer or songwriter, even when maybe she had reason to. She was a lot more supportive of me than many parents would have been."
Said Rufus: "I've drawn a lot of creative inspiration from mum and her background. She's a very earthy and instinctual woman and that comes out in her music." On his debut album, Rufus's heartfelt song about Kate, Beauty Mark, helped to complete the musical circle. As a gift from a songwriter son to his songwriter mum, there could be no finer tribute.
Kate McGarrigle was born in Montreal on Feb. 6, 1946. She died on Jan. 18, 2010, after a long battle with cancer. She leaves her children, Rufus Wainwright and Martha Wainwright, her sisters Anna and Jane, and a large extended family.
The Globe and Mail 20 January 2010