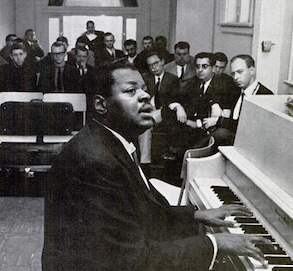 Oscar Peterson is remembered as a gifted pianist who could play it all, from Chopin and Liszt to blues, stride, boogie and beyond. Peterson led his own jazz trios, performed with such legendary figures as Ella Fitzgerald, Count Basie, Dizzy Gillespie and Louis Armstrong, who dubbed him "the man with four hands," won eight Grammy Awards and Canada's prestigious Glenn Gould Prize.
Called the "Maharaja of the keyboard" by Duke Ellington, he released over 200 recordings before his death in 2007, including his 1956 Stratford Festival recording, 1958's On the Town, recorded at Toronto's Town Tavern, and 1962's Night Train, which featured a number of Ellington pieces as well as Peterson's own "Hymn to Freedom." Then, in 1964, he produced his best-known work, Canadiana Suite, with each of the album's tracks inspired by a different region of the country.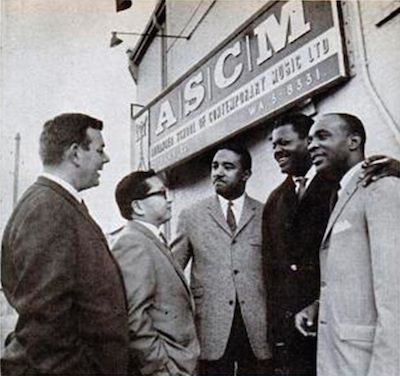 What is less well known about Peterson was his commitment to music education. In what is now regarded as a bold move, he opened a school in Toronto in 1960 at a time when little formal instruction was available in the world of jazz. The school was known as the Advanced School of Contemporary Music and Peterson and was located at 21 Park Road, just north of the city's Yonge and Bloor intersection. The nucleus of the faculty was Peterson, together with his sidemen, bassist Ray Brown and drummer Ed Thigpen, and clarinetist Phil Nimmons. Students taking the four-month course received private lessons, compulsory classroom instruction in both theory and piano, experimental group playing and improvisational sessions. There were also music appreciation lectures and discussions.
By the second term, the school had a total of 51 students, some who commuted weekly from Montreal and Ottawa. Applications were received from as far away as England, Brazil, Thailand, Australia and New Zealand. Among Peterson's most notable students were Skip Beckwith, Brian Browne, Wray Downes and Bill King.
Peterson believed strongly that jazz should be taught by a systemized method. "There is a growing need for professional jazz instruction and a great future for it," he said at the time. "The jazz field is bigger now. More musicians want to be equipped with jazz knowledge." He added: "I remember that when I wanted information and guidance I just couldn't get it. There were no jazz schools then."
Although his touring commitments forced the school to close in 1964, Peterson stayed committed to music education, returning to teaching at Toronto's York University in 1986 when he was appointed as adjunct professor of Music in jazz studies. He remained involved with the university afterwards, serving as its Chancellor from 1991 to 1993.
Now a heritage plaque is to be mounted at 21 Park Road to mark the site of the pioneering jazz school that Peterson, Brown, Thigpen and Nimmons ran in downtown Toronto. The plaque is the work of Heritage Toronto and the Toronto Legacy Project, with sponsorship of its Plaques and Markers Program provided by Scotiabank.