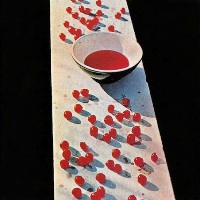 The most commercially successful songwriter in popular music, Paul McCartney could be forgiven if he chose to rest on his laurels. He has sold an astonishing 100 million solo singles and 700 million albums worldwide. But McCartney, who got engaged to Nancy Shevell on May 6 and turns 69 on June 18, shows no signs of letting up. He has two new albums planned for this year: a rock record and a collection of pop standards.
Meanwhile, McCartney has been busy reissuing his past catalogue, including his last year's re-release of Band on the Run. The latest installments in the Paul McCartney Archive Collection are McCartney and McCartney II, his first and third solo albums respectively. Both come in special and deluxe editions, offering unreleased outtakes, rare live recordings and DVDs with previously unseen footage, and serve as bookends to his solo career's first chapter.
The superior McCartney, originally released in April 1970—the same month as the Beatles breakup—has stood the test of time well. Playing all the instruments, McCartney showcases his melodic gifts on the whimsical "Junk," the sweet "Every Night" and the gorgeous "Maybe I'm Amazed" and proves himself rhythmically adept on numbers such as "Oo You," "Momma Miss America" and the wildly experimental "Kreen-Akrore." Packaged with photos by then-wife Linda, the reissued album also includes rarities like "Suicide" and "Don't Cry Baby." For fans of McCartney's solo work, the equally charming Ram, which succeeded McCartney, will hopefully be re-released next.