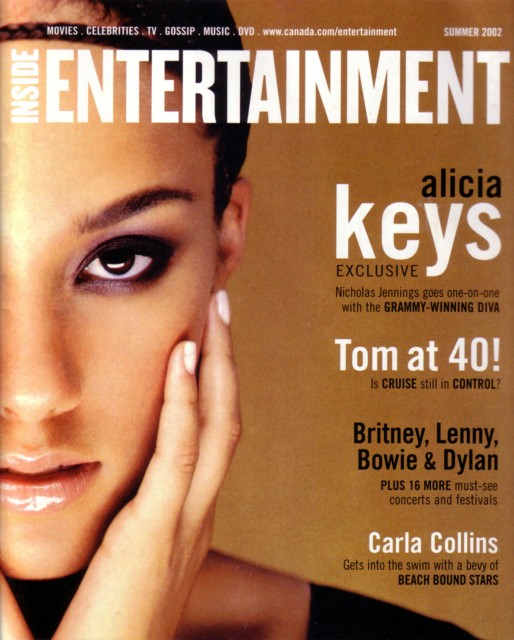 She has the hooks and the looks—and depth and diversity too. Barely out of her teens, Alicia Keys may be the most sophisticated new artist working in pop music today, the anti-Britney that critics and many discerning listeners have longed for. But is she the real deal? Is she more talent than hype? And can the classically trained singer-pianist possibly live up to the daunting comparisons with her legendary, soulful predecessors?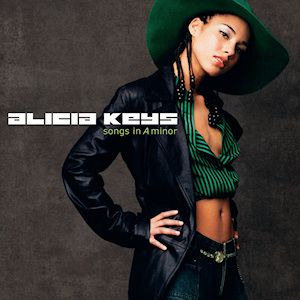 Already, Keys is off to a damn good start. Her debut album, much of which she wrote, arranged and co-produced herself, has sold more than seven million copies and won her a raft of awards, including an astonishing five Grammys. Songs in A Minor features an ambitious, groundbreaking blend of jazz, r&b, hip-hop and classical influences. Keys refuses to label her sound, so we'll do it for her: classical soul. Frederic Chopin meets Nina Simone, if you like. And yet it's streetwise and undeniably catchy, an invigorating alternative to the generic, booty-obsessed urban sounds that clog the pop charts like so much cholesterol in the veins.
At 22, Keys exudes more confidence than many artists twice her age. When record executive Clive Davis hosted a pre-Grammy showcase earlier this year, she stepped out in her trademark trenchcoat, corn-row braids and wide-brimmed fedora, sat down at her piano and sang her gospel-fueled hit single "Fallin'" like a seasoned pro. You'd never have known the rookie had just followed a performance by r&b great Gladys Knight. Even on the way to the Grammys, caught chillin' in the back of a limo by MTV, Keys displayed an almost eerie serenity. "I'm not the type who gets really worked up about things," she admitted recently on the phone from Montgomery, Alabama, in a husky, just-woke-up voice. "But that day, I felt extremely calm. It surprised even me."
Perhaps Keys is psychic. Or maybe she really is a wise old soul caught in a youthful frame, as some have suggested. Whatever the explanation, she possesses an enviable maturity and self-assurance. So where does it come from? "Maybe being an only child," ventures Keys, who was born to a black father and an Italian mother (they divorced when she was 2). "You're around adults more often." Raised by her mother, Terria Joseph, she grew up in a one-bedroom apartment in New York's notorious Hell's Kitchen neighbourhood. Mother and daughter formed a close bond. "She's an actress," explains Keys, "but to support us she was a paralegal. And I used to go with her, both to her acting jobs and to her 9 to 5, falling asleep in theatres and underneath conference tables."
Keys—whose real name, it's been reported, is Alicia Augello Cook—found her voice at the age of 4. Her kindergarten teacher began playing the music from The Wizard of Oz on the piano and Alicia suddenly broke into "Somewhere Over the Rainbow." She then starred as Dorothy in a school production of the musical (Keys laughs at the suggestion that a videotape of that performance, if it ever surfaces, would become a sought-after collectible). Surrounded by her mother's jazz collection, including records by Ella Fitzgerald and Miles Davis, she started piano lessons at 7 and by her early teens was singing in girl groups and writing songs.
One of those songs, "Butterflyz," appears on her debut album. It's all about the initial pangs of love experienced with her first serious boyfriend. "My girlfriends and I thought we knew everything there was to know about boys," she admits. And she adds that, far from being a music nerd, she had plenty of distractions from her piano lessons. "Being on the streets and living in New York when you're younger, you sometimes do what you shouldn't do," she says, hinting at the temptations of sex and drugs and the risks of pregnancy and jail. "Different circumstances could've led me to very negative places, but for whatever reason I decided that wasn't what I wanted for myself. There's so much pressure around you to succumb to what other people are doing. Those times led me to realize that I have to do what I feel is right and let my intuition lead me."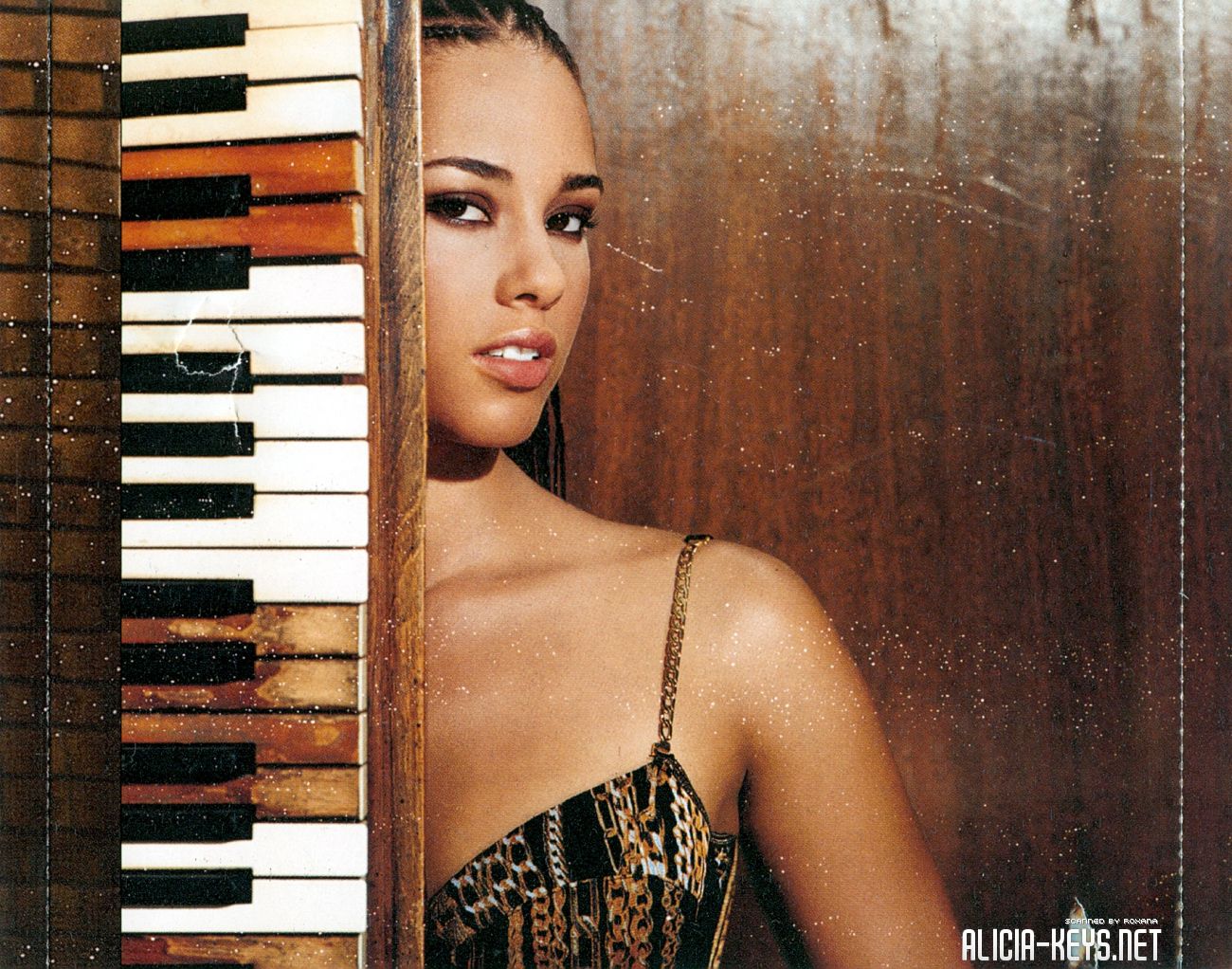 After graduating at 16 from New York's Professional Performance Arts High School, which she describes as a "Fame-type school," Keys followed her intuition to Columbia University on a partial scholarship. By then, she'd discovered the music of Marvin Gaye, Stevie Wonder, Prince, Mary J. Blige ("we all wanted to be Mary," she admits) and such hip-hop artists as Jay-Z and the Notorious B.I.G. By that time, Keys had also met Jeff Robinson (her manager to this day), who shopped around demos of her music, mostly solo piano and vocal recordings. When Columbia Records signed her, leading to soundtrack contributions for Shaft and Men in Black, she quit university to focus on her music career. But she became disenchanted with the major label and its plans for her, which threatened to make her a pawn in the chess games of various producers with over-inflated egos.
Enter Clive Davis. And here's where the hype comes in. Davis, the celebrated music impresario and man behind the careers of Whitney Houston, Janis Joplin and Aretha Franklin, among others, wooed her over to Arista Records. Then, when he got fired and formed his own J Records label, Davis took her with him, offering Keys a hard-to-resist contract that guaranteed her artistic control. Creating her classical soul sound at another label, she admits, would've been a struggle. "Everybody has their own vision of who they want you to be," says Keys. "(Clive) had already heard my sound and knew that would be a good way to go. With anybody else, it wouldn't have happened that way."
Davis immediately began selling his soulful piano prodigy as a latter-day Aretha and "this generation's Roberta Flack." He engineered high-profile appearances on Oprah, Today, The Tonight Show, Saturday Night Live and The Late Show with David Letterman. The exposure generated plenty of buzz and the desired result: in less than 60 days of its release, Songs in A Minor had sold more than two million copies. Vanity Fair promptly called her "The Sensation," while Rolling Stone quickly declared "A Soul Star is Born."
But the album is so strong—and Keys' talent so apparent—that none of those accolades ring false. Songs like the sensuous, post-feminist funk ballad "A Woman's Worth" and the flirtatious gypsy swing of "Mr. Man," a duet with labelmate Jimmy Cozier, are light years ahead of most urban music, in terms of quality songwriting, performance and production. Meanwhile, Keys' confident cover of Prince's "How Come You Don't Call Me" displays her impeccable timing and extraordinary vocals, which range from sultry whisper to scorching scream. And her individual artistry shines through on the melancholic "Caged Bird," where her voice and piano work stand alone in all their, yes, Roberta Flack-like glory.
When she takes to the stage this summer, with her highly anticipated, Canadian-only appearance in Toronto on July 8, Keys will showcase the full range of her creative skills. She may even test-drive some new songs, which are bound to reflect how far she's come—and how far she still has to go. Her contemporaries include India.Arie and Canada's own Nelly Furtado, young female singer-songwriters who are charting new ground in the post-Lilith Fair landscape. Yet one senses even greater possibilities from Keys. "I have all these new things that are going on in my head," she admits. "Just peering through my heart as I travel and see different things, and the way the world has been this whole year. I'm not stressing the (next) album. I'm not even on it like that. I'm just sitting down and writing what comes to me."
Still, she admits that the songs on her next album will likely all share a strong connection. A concept album, then? "In a way, yes," says Keys. Perhaps she'll use Marvin Gaye's What's Going On, a record she describes as "deeply influential," as her template. "When I heard first that album, I just couldn't believe it," she says of the landmark soul recording. "It turned my mind around music in a different way, how it could be so deep and yet so personal. That made me look at writing in a whole other way."
Meanwhile, the comparisons with many of her idols, including Aretha and Roberta, have made Keys look at her sudden fame differently as well. On the one hand, she's flattered to be compared to "historical and beautifully strong women that I admire." But she also recognizes the folly of believing such accolades. "I know that I still have a lot to prove and a lot to do and say," she says. "I intend to be here for a very long time. Maybe after 20 or 30 years, when people say 'Man, she can be in a category with Roberta and Aretha,' then I will say 'Wow, I think I've worked hard enough and long enough to be here too.'" Rarely has a young, gifted pop sensation sounded so modest or mature.