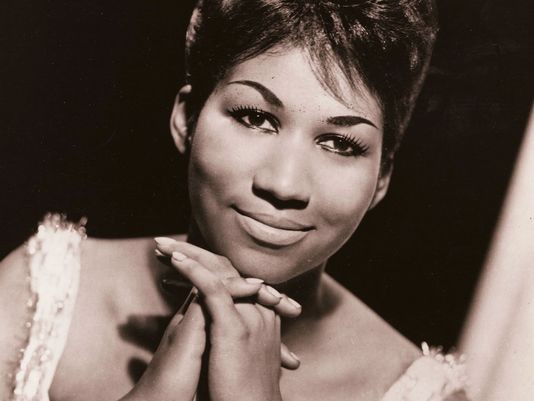 She had a voice that perfectly blended the sacred and the secular, one that could scale gospel highs and move effortlessly from jazz and blues to r&b and pop. She also lived an extraordinary life, overcoming numerous personal challenges to become a respected figure of indomitable strength, someone who came to represent both women's liberation and the civil rights movement. When Aretha Franklin died last week at 76, the legendary artist drew an outpouring of tributes from politicians and pop stars alike.
"Let's all take a moment to give thanks for the beautiful life of Aretha Franklin, tweeted Sir Paul McCartney, "the Queen of our souls, who inspired us all for many, many years. She will be missed but the memory of her greatness as a musician and a fine human being will live with us forever." Céline Dion called her "the most soulful and inspirational singer of our time." Former president Barack Obama cast the woman who sang at his inauguration, as she did for other presidents, as someone who transcended gender, race and class. "Aretha helped define the American experience," Obama wrote. "In her voice, we could feel our history, all of it and in every shade—our power and our pain, our darkness and our light, our quest for redemption and our hard-won respect."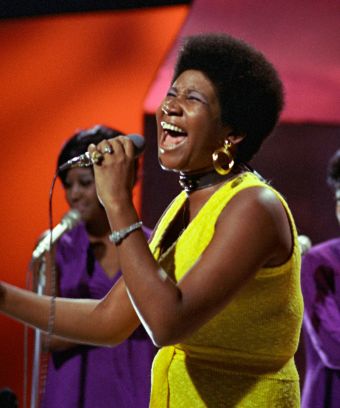 In a career that spanned seven decades, Aretha won 20 Grammys, including a life achievement award, sold more than 75 million records worldwide and was the first woman enshrined in the Rock and Roll Hall of Fame. In recognition of her queenly status, Rolling Stone placed her at the pinnacle of its list of the 100 Greatest Singers of All Time.
Aretha's dominance of the charts began in 1967 with what became her No. 1 signature song, "Respect," and continued with a string of 10 Top Ten hits over the next 18 months. Through the 1970s, her r&b and gospel albums were bestsellers before she explored funk and a more adult contemporary sound and then in the recorded chart-topping all-star duets with such younger, admiring artists as George Michael and Annie Lennox. Sir Elton John called Aretha's death "a blow for everybody who loves real music," while Mariah Carey cited her as the "ultimate singers' singer" and Mary J. Blige concluded: "She is the reason why women want to sing."
What makes Aretha's accomplishments so impressive is that she achieved them despite a sometimes difficult life. One of six children born to a preacher, the Rev. C.L. Franklin and his wife, Barbara Siggers, both of whom were gospel vocalists in their own right, Aretha began singing in her father's church as a child and was surrounded by visiting musicians like Sam Cooke, Mahalia Jackson and Duke Ellington. Her parents separated and her mother died when she was only 10, a loss that profoundly affected her. By the time she was 15, Aretha had two children with two different men (she would go on to have two other sons from a pair marriages that both ended in divorce).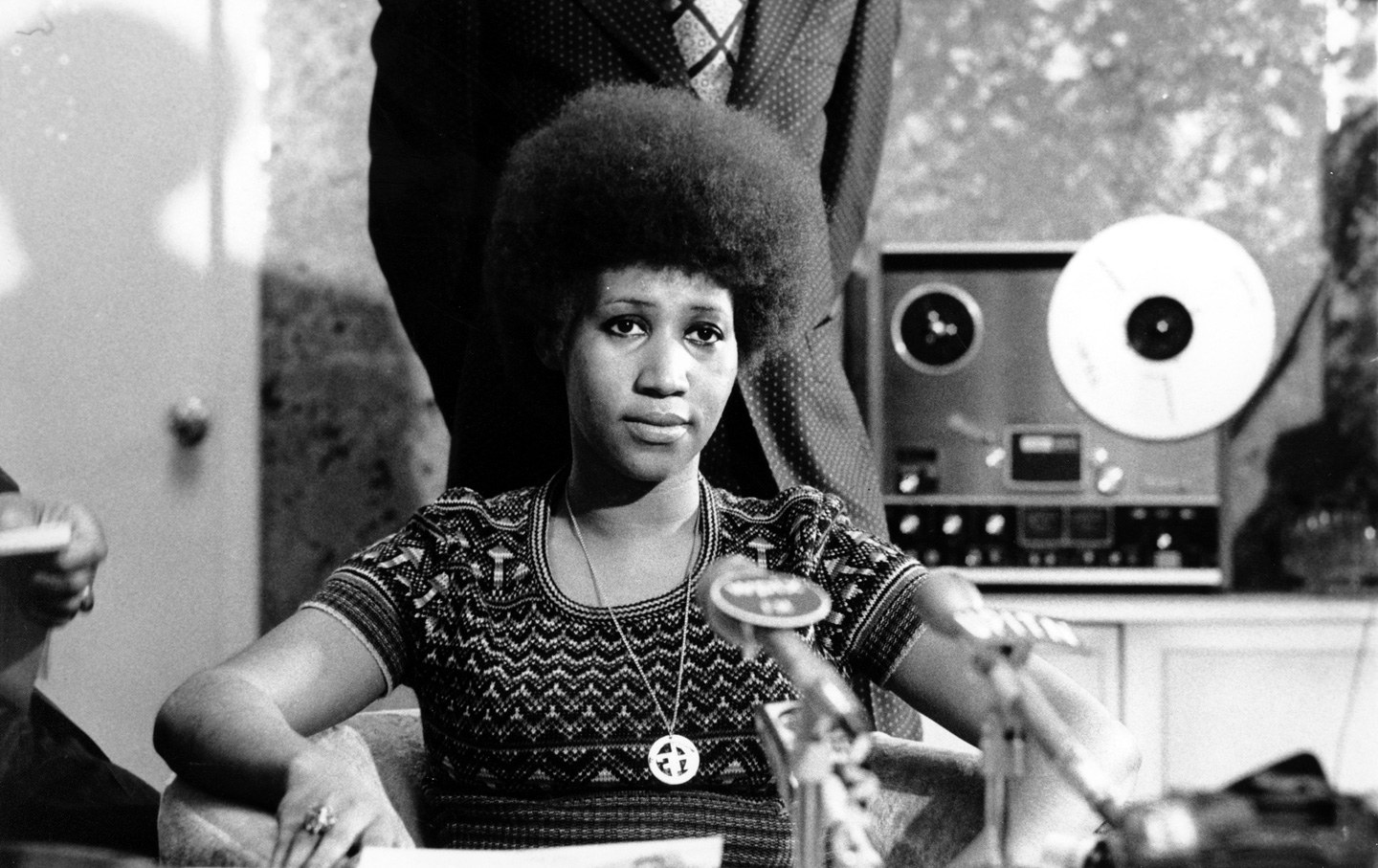 Known as "Ree" to those closest to her, Aretha suffered abuse at the hands of her first husband, who also acted as her manager, and then succumbed to a period of heavy drinking before getting sober in the 1970s. She also struggled with compulsive eating and an emotional fragility that could be traced to her tumultuous childhood. But Aretha found strength in music, with her singing channelling deep reservoirs of emotion. "She transforms her extreme pain to extreme beauty," her sister Erma once said. "That's [Aretha's] gift."
Aretha could also communicate multiple meanings to songs like "Think," "Chain of Fools" and, especially, "Respect," which on one level is about how a woman wishes to be greeted by her spouse but on another is a demand for equality and freedom. "It was the need of a nation, the need of the average man and woman in the street, the businessman, the mother, the fireman, the teacher—everyone wanted respect," as Aretha wrote in her autobiography. "It became the 'respect' women expected from men and men expected from women, the inherent right of all human beings."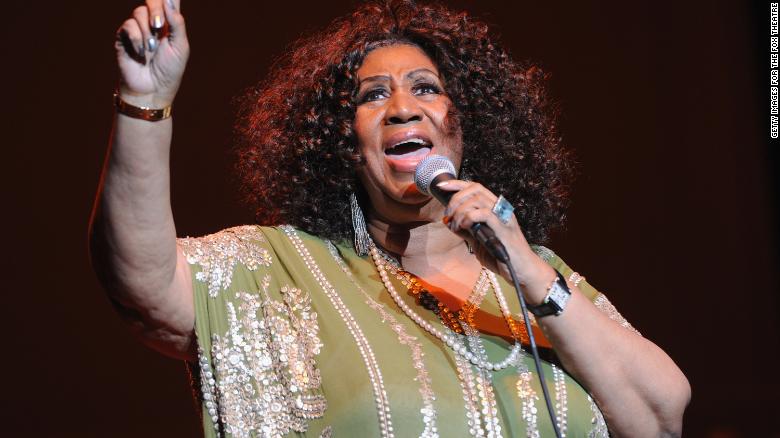 With "Respect" an anthem, Dr. Martin Luther King took Aretha on civil rights marches. She then sang at his funeral and became the voice for presidential inaugurations of Jimmy Carter and Bill Clinton. Among her legendary performances are singing the operatic "Nussun dorma" for an ailing Luciano Pavarotti at the 1999 Grammys, the patriotic "My Country Tis of Thee" in 2009 at Barack Obama's inauguration and "(You Make Me Feel Like) A Natural Woman" in 2015 at songwriter Carole King's Kennedy Center Honors. The latter, complete with Aretha dramatically dropping her mink coat in mid-song, memorably left the president wiping tears from his eyes.
Asked what she hoped her legacy would be, Aretha replied: "somewhere between the musical and the humanitarian." Her service to humanity through the years included generous support of food banks, environmental causes and AIDS foundations. Aretha hosted free gospel revivals, performed at a high-profile same-sex marriage, cooked dinners for the homeless and paid for scholarships for the needy. In recognition of all her philanthropy, which included fundraising for music education for inner-city children, she was awarded the Presidential Medal of Freedom. Throughout her stellar career and admirable life, Aretha lived up to her title as the undisputed Queen of Soul.