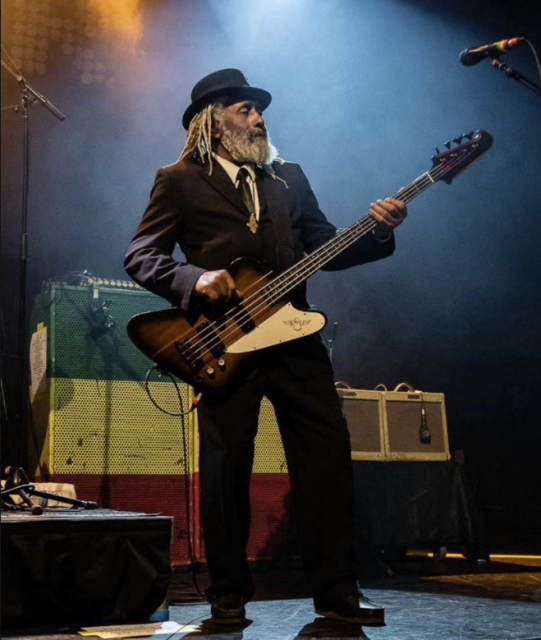 He was the gentle, dreadlocked musician who gave popular Canadian blues-reggae rockers Big Sugar its distinctive bass sound. But Garry Lowe, who passed away July 7, played a far greater role, bridging the reggae and Rastafarian culture of his native Jamaica with diverse audiences wherever he went, both with Big Sugar and as a prominent member of numerous other bands. And whenever a Jamaican star visited Toronto, Lowe was almost always there onstage, laying down his deep groove.
"For a while, it seemed that Garry was the only reggae bass player in the world," recalls Big Sugar frontman Gordie Johnson, commenting on Lowe's ubiquitous presence was on the Toronto scene. "I'm sure when Garry joined Big Sugar, other bassists breathed a sigh of relief as more playing opportunities for them finally opened up." Added Johnson: "Garry's bass was the most natural sound I'd ever heard. When he played, it was a cultural expression, like the kind of accent someone speaks with. His sound gave our music a really firm foundation."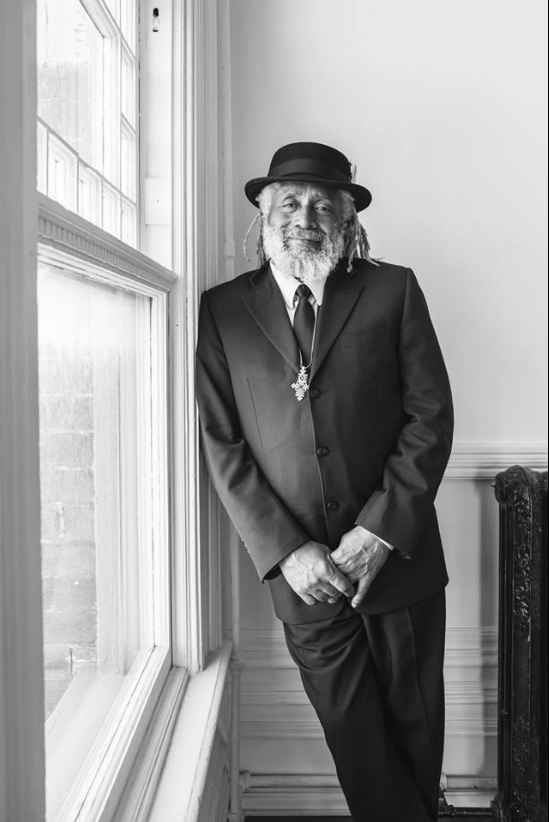 Lowe joined Big Sugar in 1994 and played on eight albums, including the platinum-selling Hemi-Vision and Heated albums, featuring the hit songs "If I Had My Way" and "Turn the Lights On." And he toured widely with the band, playing as many as 300 dates a year across North America and Europe, notably opening for the Black Crowes and the Rolling Stones. Lowe was admired as much for his quiet nature and beatific smile as his soulful sound and magisterial presence.
Recalls Jamaican star Leroy Sibbles, who settled in Toronto and recruited Lowe to play in his band for the decade before he joined Big Sugar: "Garry was a low key guy who got along with everyone. He was always cool—never caused waves. He just liked to do his thing and play bass." Added Sibbles, from Jamaica where he returned in 1994: "Garry was a great friend and great bass man who will be missed by all."
Known as "Bassie," Lowe was a self-taught musician of humble roots. He was born to a single mother who worked as a bartender at the corner of Old Hope Road and Orange Street in downtown Kingston. The family lived in the apartment above and Lowe learned reggae rhythms, according to his sister, Toronto poet and playwright Ahdri Zhina Mandiela, by hearing the ska and rocksteady sounds emanating from the jukebox down below. "That's how Garry was schooled," says Mandiela. "He absorbed all those basslines that came up through our floorboards."
Like thousands of Jamaicans during the 1970s, Lowe's mother, Audrey Walters, emigrated to Canada as an economic refugee. After settling in Toronto, she sent for her two daughters and Lowe who, according to Mandiela, was already identifying as a Rastafarian at the age of 14 and had begun clashing with other teenagers, fighting for what she called truth and rights. "Our mother was afraid for him," says Mandiela, "and wanted to get him to safety as quickly as possible."
The Toronto that greeted Lowe in 1976 was already brimming with Jamaican musicians, including Sibbles, Jo-Jo Bennett, Ernie Smith, Stranger Cole, Lord Tanamo, Willi Williams, Wayne McGhie, Carlene Davis and Johnny Osbourne, with whom Lowe had attended primary school. Although he was drawn to the burgeoning reggae music scene, he initially worked as a telephone technician while studying electrical engineering at Humber and George Brown colleges. One of his workmates was Lloyd Benn, a Trinidadian-born musician later known as Mojah. "We clicked immediately, always talking about reggae music," says Mojah. "Garry was just starting to learn to play guitar. When Northern Telecom laid us both off, he joined me in the first version of the Truths and Rights band" (they also performed together in a reunited Truths and Rights, during a Big Sugar hiatus in 2003).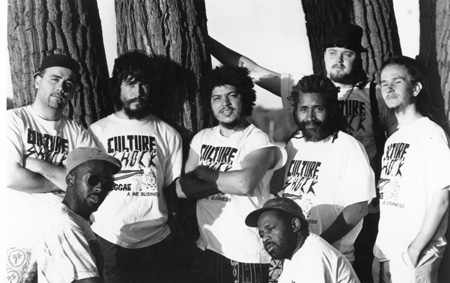 One of the biggest Jamaican stars to settle in Toronto was Jackie Mittoo, the legendary keyboardist of the Skatalites and so many Studio One recordings. According to Johnson, it was Mittoo who steered Lowe to his signature instrument. "Jackie one day simply told him, 'Play de bass, mon, that is what you must do,'" says Johnson. "So, ready or not, Garry started playing bass. It was like Jackie Mittoo had cast a spell on him."
Finding his true calling, Lowe began playing bass first with Toronto's Tropical Energy band, with singer Faybienne Miranda, keyboardist Joe Cooper and guitarist Carl Harvey. At the time, Bernie Pitters was playing keyboards for Ishan People, a pioneering Toronto reggae group produced by David Clayton-Thomas. When Tropical Energy opened for Ishan People, Pitters noticed immediately that Lowe, although still a novice bassist, already had the right sound: "He was very steady and played with a really strong Jamaican feeling." The two became lifelong friends—"without ever a confrontation," says Pitters.
Soon Sibbles and Mittoo himself hired Lowe to play alongside them. Toronto reggae came of age during the 1980s, with major record deals for Sibbles and the band Messenjah and plenty of work for players like Lowe. By 1986, there were over 15 Toronto nightclubs devoted to reggae music and Lowe was performing in all of them with groups like Bongcongonistas and Sunforce. And, together with Pitters and drummer Raffa Dean, he formed backing bands like Toronto Reggae All-Stars, Livestock and the Hit Squad that regularly accompanied such visiting starts as Gregory Isaacs, Sugar Minott, Frankie Paul, Beres Hammond and Buju Banton at places like the Copa, the Palais Royale and the Concert Hall. The rhythm section of Lowe and Dean became known as "Toronto's Sly and Robbie."
Pitters, who played on Bruce Cockburn's Humans album and toured with Toots & the Maytals, formed Culture Shock with Lowe and DJ-singers Whitey Don and Friendly Man. Performing a mix of dancehall, lovers rock and roots reggae, the group became fixtures at Queen Street's popular Bamboo club, which comedian Catherine O'Hara memorably called Toronto's "U.N. of groove, an oasis, a loveboat, a desert isle, a Caribana float." It was at the Bamboo that Johnson regularly heard Lowe. "When I first formed Big Sugar, we'd be playing at the Cameron or the Rivoli and I was always running down to the Bamboo on our break to hear Lowe in Culture Shock," he says. "His bass sound became how I envisioned Big Sugar's sound—a blend of blues and rock anchored by his reggae groove."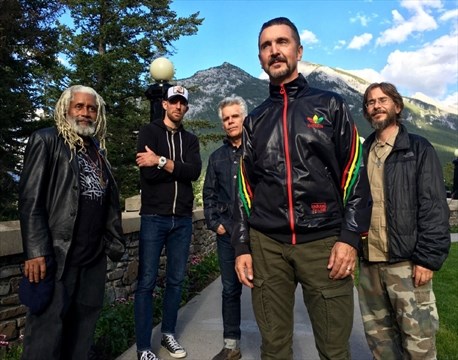 With Lowe in the band, Big Sugar introduced Jamaican-style dub sounds and reggae rhythms to audiences in communities far from Toronto's multicultural centre. "In the early days," recalls Johnson, "we'd pull our tour bus into a truckstop and Garry's dreadlocks would turn a lot of heads. And we played to a lot of small remote towns in the north or on the prairies or down east where kids had never had a first-hand encounter with a Rastaman. All they'd ever seen was maybe a poster of Bob Marley. So, without even trying, Garry opened peoples' minds by presenting himself to these audiences with his lion's head of dreadlocks and kind of saying, 'Hey, I'm just a guy like you.' He was a bridge builder who brought people together, but he was never aware of it. He was always shocked when people recognized him."
Quiet and modest, Lowe was often a generous counselor to those around him. His Rastafarian beliefs meant he would gently offer philosophical pearls of wisdom. Recalls Whitey Don: "Garry always used to say, 'The earth is a garden and we are all its flowers.' He was very loving—that's why my wife and I made him our son's godfather." Friendly Man, who now goes by the name Friendlyness, remembers a number of favourite quotes from Lowe. "My favourite is, 'There are three types of matter in the universe: solid, liquid and gas. They cannot be destroyed. They only change form.' He always expressed that kind of oneness."
Lowe's Rasta views remained rooted in social justice as well. One of his last songs, which Johnson says will appear on Big Sugar's next album, is called "The Wicked Think It's Over." It's a freedom song that includes the lines "Love will always conquer/Hatred can never win the day."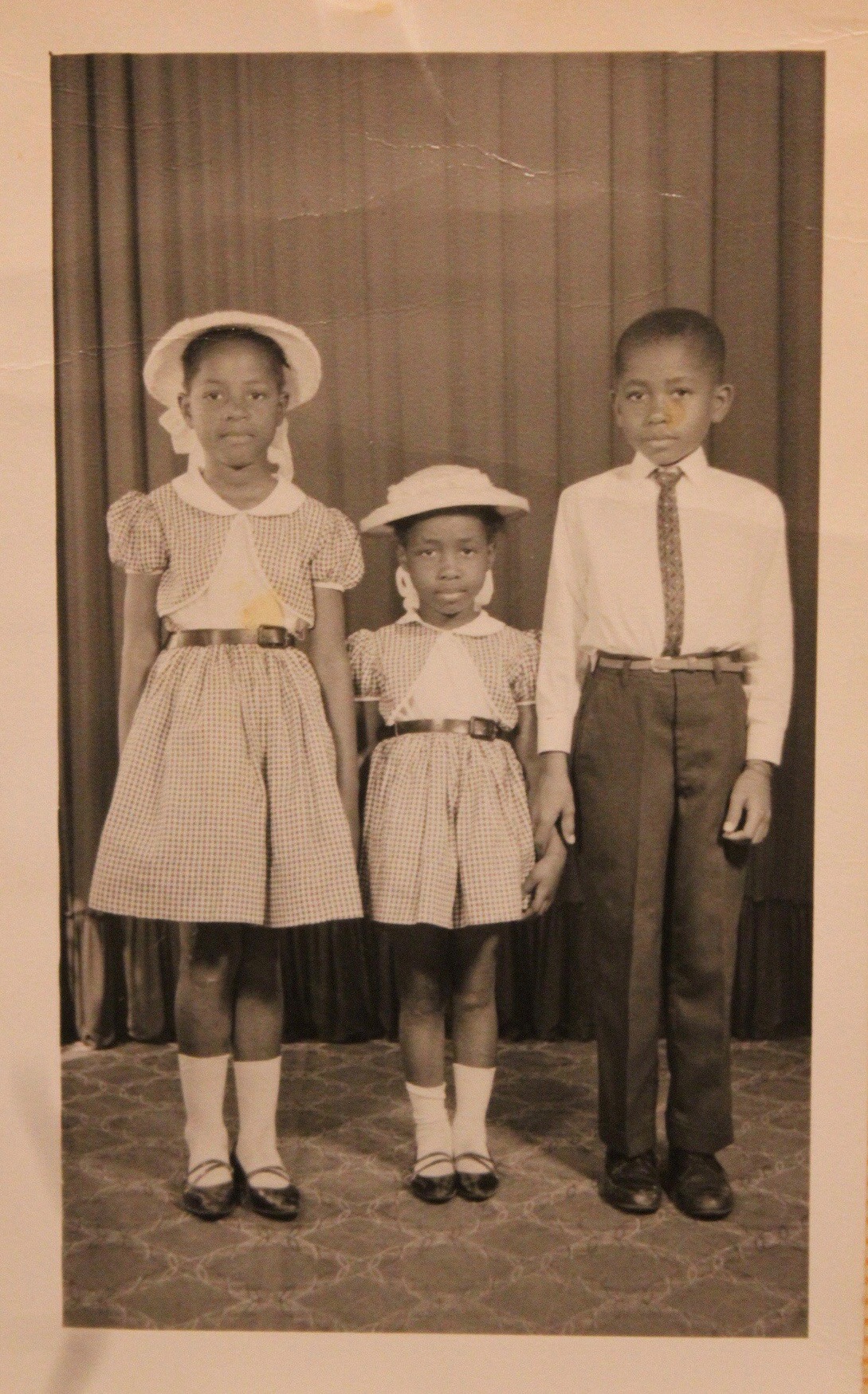 According to his sister Ahdri, Lowe was sometimes criticized for working in Big Sugar by Rastas and Jamaican music devotees who wanted him to keep reggae pure. "But Garry felt he was doing the work he was always meant to do—spreading the one love that he believed in."
Aside from his music, Lowe was a committed family man, protective of his mother, who passed away in December 2016, and his sisters. His daughter Alana, who lived with and cared for him during the final stages of his battle with cancer, says he was also a devoted father. "He constantly told me that blood was thicker than water," she says. "And his love for his children was always as fierce as love of music."
Garry Thyrone Lowe was born in Kingston, Jamaica on December 28, 1953 and died in Toronto on July 7, 2018. He was 64. He is pre-deceased by his parents and sister Doreen Brown and leaves his younger sister Ahdri Zhina Mandiela, older brother Nathaniel "Consie" Jackson and eight children from four partnerships: Natasha, Hodari, Tafara, Alana, Kamali, Julia, Shani and Benjamin.