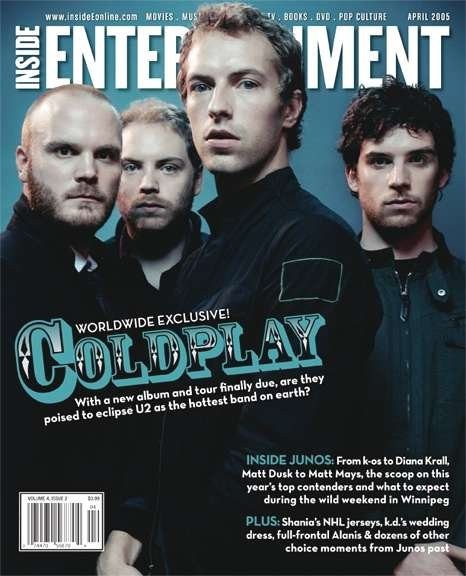 Chris Martin seems perfectly at home in the Big Apple. Although quintessentially English, the Coldplay frontman talks at New York speed, his mouth racing to keep up with his hyperactive mind. And he walks fast, with a New Yorker's sense of purpose, navigating Manhattan streets like a veteran. Martin is talking with boyish enthusiasm about Coldplay's next album, X & Y, revealing that it was largely motivated by his becoming a father and Coldplay's commitment to fighting global poverty. "Sure, we want to outdo Sgt. Pepper or OK Computer," says Martin, striding along the Hudson River on a warm February day. "But this isn't just about me and the band. Success doesn't mean anything if we can't survive on this planet."
Altruism is a big part of Coldplay, which seems more committed than ever to becoming the best band on earth—and maybe saving the world in the process. From the beginning, the group has put principles ahead of greed, turning down lucrative sponsorship deals while devoting itself to political causes like fair trade. Musically, Coldplay has always worn its heart on its collective sleeve, with dreamy, romantic songs that weren't afraid to be earnest and fragile. Its albums, 2000's Parachutes and 2003's A Rush of Blood to the Head, offered melodic, sensitive hit songs like "Yellow" and "In My Place" as antidotes to the distorted, aggressive numbers of metal bands that dominated the airwaves. Coldplay's sound found a particularly strong resonance in Canada, where A Rush of Blood debuted at number one. And Rolling Stone called Coldplay "our new U2," while Spin pronounced Rush of Blood "the greatest album ever."
Such accolades do not rest lightly on the shoulders of Martin and his bandmates, drummer Will Champion, guitarist Jonny Buckland and bassist Guy Berryman. The pressure to improve on their past work almost hamstrung the group during the making of X & Y, which was delayed and is now due for release in June. All four members spoke about the tension during exclusive interviews with Inside E. Initial recordings made with longtime producer Ken Nelson were scrapped in favor of vigorous rehearsals and work with producer Danton Supple. "It was getting a bit stale," admitted Berryman. "We needed a fresh burst of energy." Added Buckland: "What we really care about is having great songs and making them different than what we've done before." Champion agreed. "We came up with a couple of new songs we were happy with," he said, "so we dragged the older numbers up to the standard of the new ones until we found the ultimate versions." However, the delay was costly: the band missed a large bonus from its record label, EMI, by not delivering on time.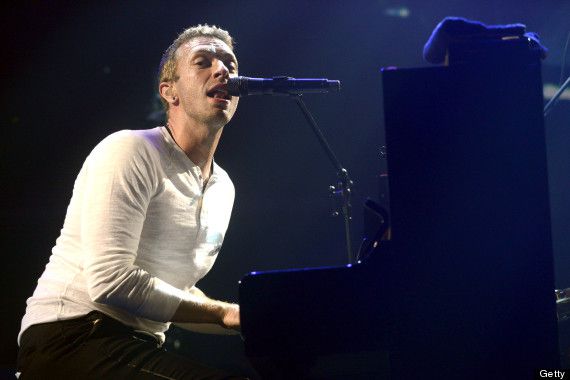 But, for Martin, passing up the financial incentive was a turning point. "Deadlines be damned," he scoffed. "It was all to do with fiscal years and shareholders anyway. Once we forgot about the money, we were free to push ourselves to the very limits and make the best album possible." Martin may be right. The eight tracks from X & Y that Coldplay previewed for Inside E sound like the work of a band at the peak of its powers. Songs such as "Square One," "Speed of Sound" and "A Message" are more urgent and epic than anything on Parachutes and Rush of Blood. And emotional ballads like "What If" and "Swallowed by the Sea," complete with Martin's soaring falsetto trademark, are heart-wrenching enough to rival even "Yellow" and "In My Place." Several edgy tracks have a searching, inquisitive quality, something that Martin says is suggested by the album's title. "X and Y is the mathematical formula used when you don't know the answer," he explains. "But it's also like black and white, or hope and despair, or optimism and pessimism. Everywhere you look there's a tension of opposites."
Martin arrives at a Greenwich Village juice bar, around the corner from townhouse he shares with actress Gwyneth Paltrow and their nine-month-old daughter, Apple. He speaks openly about his family (joking about Apple smoking), parents (his father's love of Johnny Cash), fondness for chocolate (bordering on addiction), admiration for U2's frontman (Bono's campaign for dropping Third World debt) and his abiding belief in the Coldplay brotherhood. "This is where I come to binge drink," he grins, sipping on a large smoothie spiked with ginger. "It's like a non-alcoholic drinker's big night out." An unusual rock star, Martin doesn't drink, smoke or do drugs. He also obsesses about death, losing his hair and whether Coldplay deserves its success. "I still spend at least 60 per cent of time thinking 'I can't write songs,'" says Martin. "I don't see myself as brilliantly talented, but lucky to have met the right combination of people who fit together like a jigsaw, so you can't see our individual shortcomings."
Later, at the studio near Times Square where Coldplay is mixing its album, Champion echoed Martin's views about the band. "When it suits us, we're every bit the rock stars," he said. "But a lot of the time it's still this shared amazement that we're where we are and how fortunate we are." Added Champion: "We thank our lucky stars that our friendship is still good." Is it always? "I'd be lying if I said it was rosy every day, but it's the same with any relationship," he said. "If we were just hired guns, if it was just the Chris Martin Band, then I wouldn't care. I wouldn't be here now. I'd be at home and letting [Chris] get on with the record. But it's our thing. It's all four of us. We're in it together." Indeed, Coldplay—like U2 and Radiohead—is a democratic group, with each member sharing equally in the royalties. Fame, however, is not so equally dispersed. "Chris is the most recognizable of the four of us," admits Champion, who says he and Buckland joke about how they get misidentified in photographs. "The media represents it as the Chris Martin show, but we want to project a band image, which means we're all going to have to step up more."
Earlier in the day, at a casting studio in Chelsea's meat-packing district, all four Coldplayers pose together for Inside E's photographer. As a steady rotation of Mos Def, Franz Ferdinand and Bob Marley tunes drift out from the sound system, each member take turns trying on designer fashions provided by local clothing firms. For a band that claims to do things that aren't cool ("like wearing white socks with black shoes," says Martin), Coldplay is looking pretty damn hip. "This is like playing dress up," says Berryman, sizing up a pinstripe suit jacket. "It's a nice change for us after spending a year and a half cooped up in recording studios. It's been pretty stressful." Buckland, too, is having fun with fashion, but disagrees about the difficulty of work on the album. "If we complained about how hard it is, we'd look pretty foolish," says Buckland. "A lot of people would cut off their right arms to be as stressed as we get."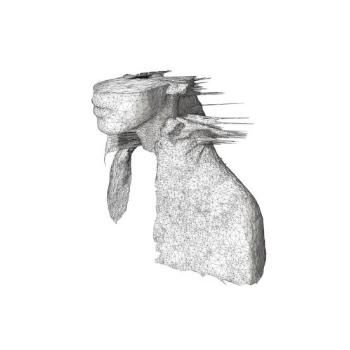 Buckland's right—Coldplay enjoys an enviable position. Sales of Rush of Blood reached 3.5 million copies in the United States alone and earned the band its second Grammy Award for Alternative Album of the Year. The group now counts artists as diverse as Sir Elton John, R.E.M.'s Michael Stipe and Canadian hip-hop star k-os among its many admirers. Meanwhile, r&b singer Brandy sampled Coldplay's "Clocks" on her latest album and Beyoncé has confessed that she's desperate to record a duet with Martin. And, back home in England, the group has spawned legions of imitators, including bands like Keane, Snow Patrol and Athlete, all of whom have adopted Coldplay's passionate pop style. It's a far cry from the days of private-school choirboys making "bed wetters' music," the description used by Oasis svengali Alan McGee early on to slag Coldplay's sound (Oasis' Noel Gallagher later broke rank with his boss and became a Coldplay cheerleader himself).
The strong bond between Berryman, 27 this month, Buckland, 27, Champion, 26, and Martin, 28, was first forged while the four were studying at the University College of London (Buckland, Champion and Martin all graduated, with degrees in astronomy, archeology and ancient history respectively). Influenced by Bob Dylan, Neil Young, The Stone Roses and My Bloody Valentine, they began performing at pubs and festivals, eventually landing a U.K. deal with EMI's Parlophone label. Although Parachutes earned the band rave reviews and a Mercury Music Prize nomination, no major U.S. record company showed any interest. Coldplay's special relationship with the Great White North took off when a Canadian label, Nettwerk Records, stepped in and signed the group. Coldplay made its North American concert debut in early 2001 at Vancouver's Commodore Ballroom, which sold out in less than an hour. Among the band's other Canuck connections: Ottawa-born manager Dave Holmes; Champion's friendship with Canadian basketball star Steve Nash; and Martin's achingly sweet duet with Ron Sexsmith on the Sexsmith song "Gold in Them Hills."
Coldplay's next North American tour, opening July 28, will be the band's biggest and best designed yet. The first, nine-week leg will feature Franz Ferdinand and Rilo Kiley as opening acts. After several years of tour buses, including a separate, non-smoking bus to protect Martin's singing voice, Coldplay will travel together in a private jet. According to Holmes, this will allow the group to play more dates and make the tour "more family oriented." "I won't miss sleeping on a bus with a huge engine underneath my head," says Berryman, allegedly the band's lone party animal. "We had to find a more comfortable way of doing this, otherwise we'd burn out."
Back in Greenwich Village, Martin leaves the juice bar and heads to his local café. There, over hot chocolate, he explains his love of New York's constant buzz and multiracial mix (at 19, he worked for a year at a recording studio in Zimbabwe). Soon, he warms up to his favorite topic: promoting more equitable trade with developing countries. "Starbucks," Martin says, "have just started selling fair trade coffee, which is a big, big deal." So far, the singer-pianist has visited Haiti on behalf of the Oxfam relief organization to promote fair trade, and recently returned from Ghana, where he had a brush with death when his plane hit a dust storm and nearly crashed. "You meet a cocoa grower who's doing much better because of fair trade chocolate and it's inspiring," says Martin, who often performs at the piano with "Make Trade Fair" written prominently on one of his hands. "It really lights a huge fire under you."
Does Martin see himself joining Bono on the international stage, talking to world leaders? "Not quite," he says, adding quickly, "we'll see how this album goes. I'm sure that when it comes out we're going to be in for some terrific flak—people are going to be saying all sorts of rubbish about us. But now I'm feeling like we're very strong as a unit again, so I'm kind of looking forward to it." Suddenly, Martin shifts into high gear again, sounding like one half of a pragmatic Hollywood power couple. "Let's not beat around the bush—it's all about being famous," he says. "If our record bombs, no one's going to want to meet me and I'm useless. I see it as, if you're famous enough to meet these people and possibly make a difference, the way Bono has done, then it's your duty to do it."
Is U2 the ultimate role model for Coldplay then? "They're inspiring because they're still enthused, still passionate and still working hard after everything they've done," he says. "Plus, Bono has this insane ability to make everything sound poetic, which is incredible. So, yes, I love U2 with a deep passion. But," adds Martin, grinning, with his blue eyes sparkling, "I also see them as the band for us to beat."