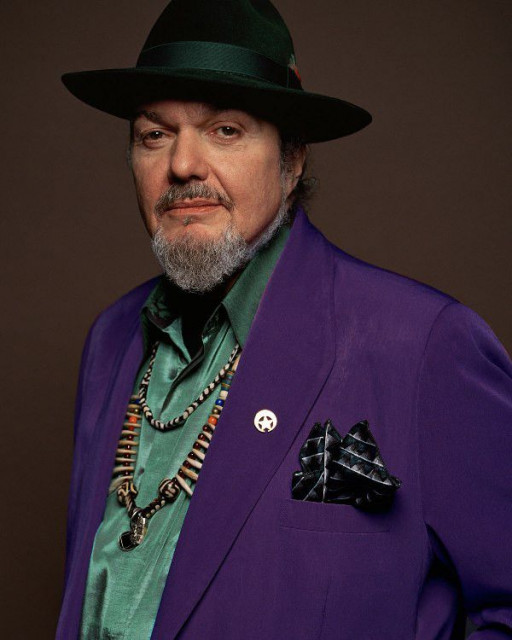 Dr. John and New Orleans. Although the legendary pianist has made New York City his home for almost a decade now, his name still conjures up visions of Voodoo, Mardi Gras and the Big Easy. Born in New Orleans nearly 50 years ago as Mac Rebennack, the man once known as the Night Tripper is so deeply steeped in the city's musical traditions that he's become its best-known historian and archivist, a walking, talking encyclopedia and human jukebox rolled into one.
Sitting in the dressing room at Toronto's El Mocambo after a recent night stand, Rebennack downplayed any talk about his newfound success. Despite having won a Grammy for "Makin' Whoopee," a sultry duet with Rickie Lee Jones from his best-selling album In a Sentimental Mood, and becoming a highly sought-after session player (including appearances with Hank Crawford, Taj Mahal and on Aaron Neville's upcoming solo album), he's happier discussing the role of New Orleans in popular music than his own career.
New Orleans is widely known as the birthplace of jazz. But the city also played a pivotal part in the development of rock 'n' roll. It gave rise to some of the music's earliest practitioners, including Fats Domino, and its rolling, syncopated rhythms have regularly influenced rock's sound. Rebennack credits one of his heroes, Henry "Professor Longhair" Byrd, with bringing funky rhythms into pop music. "Professor Longhair invented flat out what today is referred to as funk music," says Rebennack in his gravelly whisper. "He mixed what they used to call barrelhouse blues with Caribbean rhythms and popularized it."
Earlier, Dr. John performed Longhair's classic, "Tipitina," for the El Mocambo audience, as well as hits of his own like "Right Place Wrong Time" and "Such a Night." But the whole show amounted to a virtual cavalcade of New Orleans music, including such songs as "Big Chief," "Iko Iko" and "Mardi Gras in New Orleans."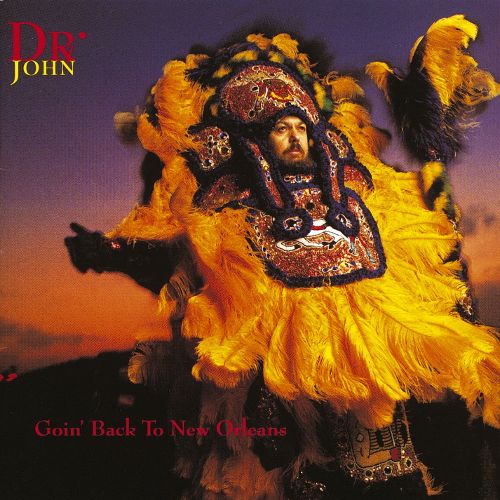 Asked what makes New Orleans such a musical motherlode, Rebennack points to the city's cultural diversity. "You've got the music that comes from the spiritual church, the sanctified church and the gris-gris church," he says, referring to the unofficial creed of Voodoo. "Then you take your regular New Orleans funk music, Dixieland and blues and add the New Orleans brand of country music, which flows into Cajun music and zydeco. Then you have all the Afro-Caribbean music mixed into those styles—and that adds some spice, makes it kinda nice."
That spicy variety is the very quality that has given New Orleans its appeal over the years. According to Rebennack, New Orleans music surges in popularity every few years. "Aaron Neville and I were talking about this just recently," he remarks. "Music goes in cycles and we concluded that every cycle New Orleans music gets its shot. Hopefully, it'll be a longer shot this time than it usually is."
At the moment, New Orleans music couldn't be riding higher, with the Neville Brothers on the charts and singer-pianist Harry Connick Jr. being hailed as the latest jazz sensation. Rebennack himself has always kept one hand in jazz and another in the blues. On his most recent album, Bluesiana Triangle, he teamed up with saxophonist David "Fathead" Newman and veteran jazz drummer Art Blakey, who died last December. The album features many tunes suggested by Rebennack, among them the bluesy "One Way Ticket" and the Dixieland standard "When the Saints Go Marching In." On the ballad "For All We Know," Blakey gave a rare vocal performance and moved to piano while Rebennack returned to his first instrument, the guitar.
Growing up in New Orleans, the young Rebennack quickly became familiar with the world of showbiz. His mother, a model, landed baby Mac work in Ivory soap ads. His father, who sold records in the family's radio-and-appliance shop, exposed him to music. "I listened to everything he brought home," recalls Rebennack. He began taking guitar lessons and emulated his first hero, bluesman T-Bone Walker. "I was so deep into T-Bone when I first started doing session work, people called me 'Little T-Bone.'" Rebennack soon recorded with the likes of Professor Longhair and Little Richard.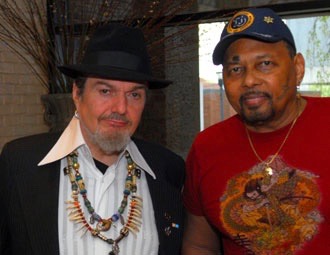 Tragedy struck on Christmas Eve, 1961. Rebennack and another musician got into an argument with a motel manager, who drew a gun. In the ensuing struggle, the gun fired and struck Rebennack's left index finger. Doctors rebuilt the finger, but he was unable to play guitar. Switching to piano, he threw himself into the tradition of New Orleans pianists that began with jazz pioneer Jelly Roll Morton.
After moving to California and working with Sonny & Cher and Leon Russell, Rebennack adopted the stage person of Dr. John. Based on a real-life character from Senegal who practiced Voodoo in New Orleans in the 1880s, Dr. John performed in sunglasses and brightly-coloured attire, with feathers on his head, bones and beads around his neck. In that guise, he became the toast of rock festivals in the late '60s and early '70s.
These days,, he's more likely to be found at jazz festivals. But whether it's rock, blues, jazz or gospel, it's all the same to Rebennack. "It's all music," he says. "As long as it's good, that's all that's important." He plans to record an album of blues tunes and ballads for release this year, and also does many commercial jingles. But wherever his music can be heard, it will always be rooted in the rich gumbo of New Orleans.
Originally published in HMV Magazine, April 1991.