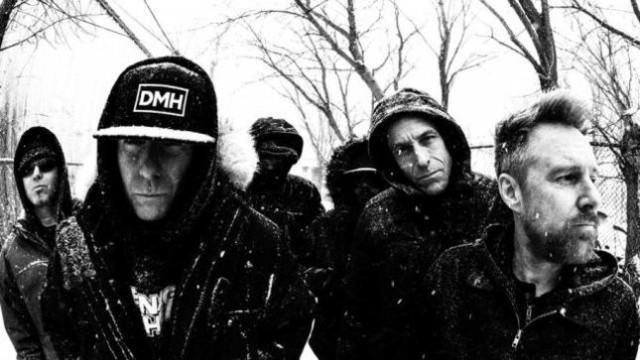 Few artists have seen their songs covered more than Gordon Lightfoot. But usually, it's the legendary singer-songwriter's tales of love and loss, of broken hearts and promises, that get reinterpreted. Rarely are his story songs offered a new spin by other performers.
Now Canada's veteran punk-hard rock band Headstones have served up a feisty take on Lightfoot's famous shipwreck song. Over a driving beat and slashing guitars, Headstones frontman Hugh Dillon delivers an edgy account of the harrowing night that the S.S. Edmund Fitzgerald sank on "the big lake they call Gitchie Gumee."
The video of the song shows Dillon alone on a frozen lake and later the band performing on a barren windswept lot. Along with his snarling vocals, Dillon blows a harrowing harmonica that perfectly captures the song's haunting refrain.
"We've always loved this song--it's profoundly meaningful," says the band. "We started to play it during our tour VIP soundchecks, and our fans responded to it....The feedback was exceptional."
Watch the video via the link below: