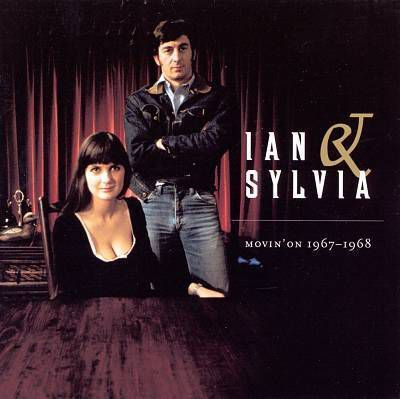 Catalysts of the folk boom, Canada's Ian Tyson and Sylvia Fricker burst onto the scene in the early 1960s with a unique vocal sound. Sold-out concerts at Carnegie Hall. Headline appearances at the Newport and Mariposa festivals. Hit songs like the now-classic "Four Strong Winds" and "You Were On My Mind." A real singing cowboy and a church organist's daughter, Ian & Sylvia were one of the hottest acts around. But all of that changed in the mid-1960s when The Beatles and the British Invasion landed on North American shores. The folk boom suddenly went bust and everyone—including Ian's mentor, a scruffy kid named Bob Dylan—began plugging in.
"The Beatles shut us down," Ian recalled in his 1994 autobiography I Never Sold My Saddle. "It was over. Over! We were the hottest ticket in California for about a year and a half, and then I remember standing in a club, maybe the Troubador in Los Angeles, and the announcer was announcing the upcoming acts, and when he mentioned Ian & Sylvia some of the people booed. That quickly we had gone from the hippest thing around to being booed."
Time to move on. But rather than follow the pack into pop—something the record label was pushing—Ian & Sylvia gravitated toward country. There had already been hints of it on most of the duo's Vanguard albums: "Spanish is a Loving Tongue" on Four Strong Winds and Ian's own "Someday Soon" on Northern Journey (both 1964); the spirited cover of Johnny Cash's "Come in Stranger" on Early Morning Rain (1965); and Ian's mariachi-flavoured title track from Play One More (1966).
After releasing So Much for Dreaming in 1967, featuring Ian's drifter lament "Summer Wages," the married couple switched labels. They recorded two albums for MGM Records, both of which are reissued here for the first time on CD. Lovin' Sound came out, fittingly enough, at the dawn of 1967's Summer of Love. But this was no hippie-dippy affair. Produced by manager Albert Grossman's partner John Court, who had handled production duties on Gordon Lightfoot's early Warner Bros. releases, it was a mature, transitional album by two artists at the top of their form. Central to their sound was still that unique blend of voices—Ian's warm and smooth as leather, Sylvia's cool as the night air.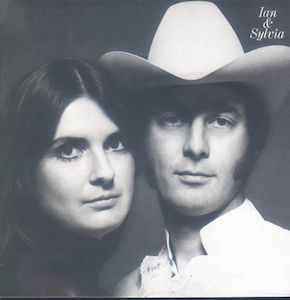 From the opening swing of Ian's "Windy Weather," a nod back to his early jazz gigs with Don Francks in Toronto's fabled Yorkville district, Lovin' Sound offers an eclectic range of styles. "National Hotel," Ian's humorous romp about cockroach-infested quarters, has shades of "Winchester Cathedral" and The Beatles' "When I'm Sixty-Four." And "Mr. Spoons," written for Ian's and Sylvia's son, Clay, is a tender lullaby that speaks of the profound change that comes with a newborn child.
The album also features such striking originals as "Sunday," the breezy theme for a CBC TV current affairs show Ian co-hosted, "Trilogy," Sylvia's moving portrait of three victims of deception, and the stirring title track, which topped the charts in the spring of '67. "You'll never catch the rainbow, but love may come to you," Ian sings over an urgent beat on "Lovin' Sound." "Hold it close, don't let it fade, you're a loser if you do." As usual, there are also fine cover versions, including Dylan's "I Don't Believe You" and Tim Hardin's "Reason to Believe," a massive hit years later for Rod Stewart.
But, in retrospect, the real harbingers on Lovin' Sound were two numbers that signalled a bigger move to country music. Sylvia's "Where Did All the Love Go?," featuring a crooning Ian and a chiming guitar, would not have sounded out of place on a George Jones/Tammy Wynette record. And the Canadian duo's faithful rendering of "Big River" does its composer (again, Johnny Cash) proud, with Ian providing a bouncy baritone and fleet-fingered guitarist David Rea offering his best "Nashville cat" impersonation.
When Vanguard informed Ian & Sylvia that it was owed one more album, the couple chose to oblige. "Rather than fight this ambiguous contract," recalls Sylvia, "we told them we'd do it, but only on our terms." That meant recording in Nashville's finest studios with the best players the city had to offer, much the way Dylan had done for his rock-oriented Blonde on Blonde. The resulting Nashville album, produced by Ian and released later that summer, was a full-blown country affair that tested the waters. "It was an exploration album," admits Sylvia. "We used everyone under the sun, including [guitarist] Jerry Reed. We really wanted to see what it was like down there."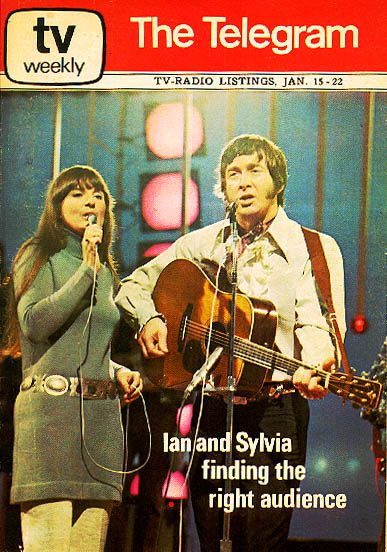 Nashville served as a primer for Ian & Sylvia's next MGM album. Released in September 1968, Full Circle was a fully realized country record that benefited from all the experiments with studios and players. It features the Nashville All-Stars' Weldon Myrick on steel, Norbert Putnam on bass and Ken Buttrey on drums, among others, and took the duo back to their own roots in country music. Ian had started out singing cowboy songs after a stint in British Columbia rodeos in the late 1950s, while Sylvia had developed a love of Appalachian music and listened to country music while growing up in rural Ontario.
With production by Elliot Mazer, an American who seemed to handle all of Grossman's Canadian acts, including Lightfoot, The Paupers and The Band, Full Circle boasts an exquisite sound. From Myrick's pedal steel on the opening "Here's to You" to Vasser Clements' fiddle on "The Minstrel" which closes the album, the music is steeped in country influences. Sylvia's "Woman's World" is a string-laden exploration of her mother's life, while Ian's "Stories He'd Tell" is a bittersweet tribute to his father.
As with many Ian & Sylvia albums, there's one Dylan cover, "Tears of Rage." The song was a classic case of being in the right place at the right time. "We always checked to see what Dylan was doing," recalls Sylvia. "Grossman was pushing his songs, since he owned a piece of the publishing, and we were always getting early demos of that stuff, including the 'Basement Tapes.'" Seizing on Dylan's mournful epic, Ian & Sylvia beat The Band to it with a slow, elegiac rendition.
One other track demands explanation: a newly recorded "Mr. Spoons." According to Sylvia, Ian was never happy with the original on Lovin' Sound. "In the end, that became one of Ian's big covers," she added, sarcastically referring to the obscure lounge version of the tune sung by Steve Lawrence and Eydie Gorme. As for Clay, now a singer-songwriter in his own right, it is not known whether he was proud or embarrassed by Steve and Eydie's version. But he did perform under the name Mr. Spoons briefly in the mid-1980s, while a member of Jaymz Bee's eccentric band The Look People.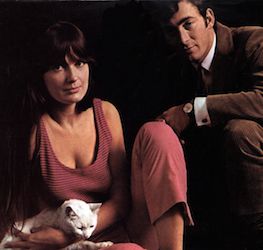 Full Circle paved the way for the following year's louder, rockier Great Speckled Bird, often cited as one of modern country's breakthrough albums. Sylvia, for one, hopes Full Circle's reissue will address that misconception. "A lot of people think that Great Speckled Bird was the great turning point for bringing country music into the popular mainstream," she says. "But really, we were doing it a lot earlier than that. Certainly in Nashville, we were considered the first of the new wave of people that came down there and, in our own weird way, revitalized what was going on." She added: "Nashville still had wonderful artists, but nothing adventurous was being done. It had all become a bit stagnant. Ian and I came from a different world and were doing material that was not strictly country. The musicians loved it because, to them, it all sounded so fresh."
Some longtime Ian & Sylvia fans were not so enamoured. Around this time, just the mere sight of a pedal-steel guitar onstage at an Ian & Sylvia concert was often enough to send some audience members booing and running for the exits. It was the same kind of treatment Dylan received for his first electric performances. "The folk nazis have always been around," laughs Sylvia, now both a solo artist and a member of the acclaimed vocal group Quartette, which bridges folk, bluegrass, country and even jazz. As Ian once acknowledged: "We were 10 years ahead of our time—us, Gram Parsons and The Byrds. The public just wasn't ready for the modern country thing."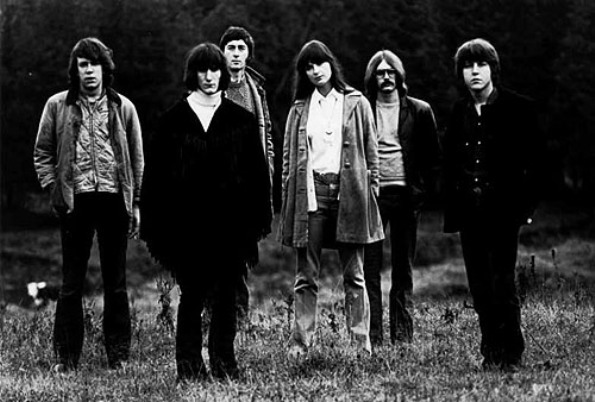 Now the master of his own fine brand of cowboy music, Ian still refers to Full Circle as his favourite Ian & Sylvia album. And he makes it clear that the transition that began with Lovin' Sound was, for him, his and Sylvia's saving grace. "[These] were just kind of fallow years, repetitious music, kind of wondering what to do and where to go with it," he once told an interviewer. "With Nashville, Full Circle and Great Speckled Bird, we found our direction."
Folk and country would never be the same. Ian & Sylvia, the darlings of folk, became the upstarts of country. They may have alienated a few fans in the process, but they forever helped to stretch the boundaries for both types of music. The "new country" turf of Garth Brooks is now well trod. As singer-songwriter Tom Russell put it: "It ain't that dangerous anymore, folks. Ian & Sylvia added a rock-and-roll drummer, an electric guitar and pedal steel to their show, changed the rules and blew out the speakers." We can all be thankful they did.
Nicholas Jennings
Reissued by Mercury Records/Universal Music in 1999.