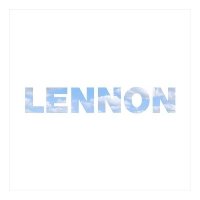 Few rock musicians have shone as brightly as John Lennon. Before he was killed at the age of 40 in December 1980, the former Beatle was revered as a pop star, a songwriter and a peace advocate. Since his death, his fame has continued to grow, as new generations discover the man who instilled rock with both wit and a conscience.
To mark what would have been his 70th birthday, Lennon's record company is reissuing eight of his solo records, plus a greatest hits collection and a four-disc anthology. Available separately or packaged together with bonus material in the John Lennon Signature Box, they serve as a fitting tribute to the "Imagine" singer. Says his widow, Yoko Ono: "I hope this will help bring his music to a whole new audience and that those already familiar with John's work will find renewed inspiration from his gifts as a commentator on the human condition." She added: "His lyrics are as relevant today as when they were first written."
Indeed they are. Lennon's message is best heard on the anthology Gimme Some Truth. Each of the four CDs is cleverly compiled according to theme: "Roots" covers his rock 'n' roll roots and "Working Class Hero" features his socio-political songs, while "Woman" focuses on his love songs and "Borrowed Time" gathers together his songs about life. From "Jealous Guy" and "I'm Losing You" to "Power to the People" and "Give Peace a Chance," the collection is a strong reminder of his singular talent.