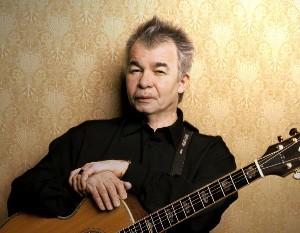 Chicago is the cradle of modern blues, the place where Muddy Waters and Howlin' Wolf urbanized and electrified the music of the Mississippi Delta. But, during the '70s, the windy city also gave rise to two of the finest singer-songwriters that America has ever produced: John Prine and Steve Goodman
Like bookends in a vast library of American roots music, Prine and Goodman shared stages and a gift for wry, witty and often poignant compositions. Between them, they wrote hundreds of country, bluegrass, folk and rock 'n' roll songs, many of which are now considered standards and covered by others: Jimmy Buffett recorded Goodman's politically incisive "Banana Republics" and Willie Nelson made Goodman's anthemic train song "City of New Orleans" a number-one hit, while Bette Midler embraced Prine's heartfelt "Hello in There" and Bonnie Raitt adopted Prine's touching "Angel from Montgomery."
The two Chicago artists had much more in common. After stints on major labels, each started his own record company: Prine's Oh Boy and Goodman's Red Pajamas. Tragedy struck when Goodman succumbed to leukemia in 1984. Then, in 1997, Goodman's friend was diagnosed with cancer in the neck. But Prine beat the disease and now, happily, is back with Fair and Square, his first new album of original material in nine years—and his best since 1991's Grammy-winning The Missing Years.
Prine, who counts Bruce Springsteen and Lucinda Williams among his admirers, specializes in simple, three-chord gems that deftly capture life's truths with humor and insight. Some of his well-known numbers, like the Vietnam vet turned addict ballad "Sam Stone," with its memorable line "there's a hole in Daddy's arm where all the money goes," offer empathetic views of everyday people and ordinary lives. One of Fair and Square's best songs is the accordion tease of "Crazy As a Loon," in which the song's fame-seeking protagonist tries his luck in Hollywood as a movie star, in Nashville as a country star and then in New York City as a businessman, only to end up "on the wrong side of a broom." Another, "I Hate It When That Happens to Me," is a droll waltz about life's humiliations, in which he deadpans "dog bites man, man loses girl."
There's a bittersweet quality to much of the album, which features bluegrass star Alison Krauss and alt-country newcomer Mindy Smith on plaintive harmonies. Songs like the lazy "Long Monday," the plainspoken "Taking a Walk" and the mournful "The Moon is Down" tug at the heartstrings without a trace of cheap sentimentality. And the piano and harmonica interplay on the ballad "Back in the Saddle Again" underscores the brave confessional of a world-weary man struggling to find the courage to start over after being beaten down.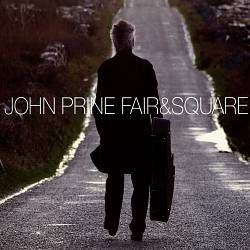 But Fair and Square also bristles with some of Prine's characteristic piss and vinegar. "Bear Creek" is a rollicking rockabilly number that surges with locomotive power, while "She is My Everything" is a spirited love song, fuelled by raw electric guitar and soaring Hammond B3 organ. And Prine's political edge comes through on deceptively gentle "Some Humans Ain't Human," which observes a world full of liars and cheats, where "some cowboy from Texas starts his own war in Iraq." Having kicked cancer's ass, Prine is back doing what he does best: crafting simple songs about life and love that never pull any punches. His best buddy, Steve Goodman, would be proud.
Inside Entertainment 2005