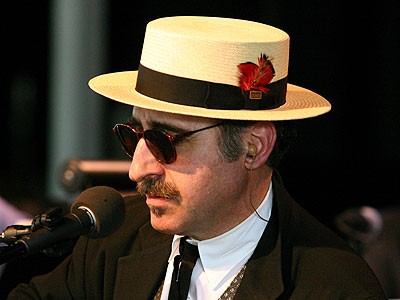 For more than 25 years, Leon Redbone has been successfully romancing the past with his Twenties show tunes and turn-of-the-century ditties. His first two albums, 1975's On the Track and 1977's Double Time, were surprise hits. Wearing his trademark fedora and Groucho Marx moustache, he became a fixture on Saturday Night Live and The Tonight Show with Johnny Carson during the '70s and '80s. His fans included Bonnie Raitt, Tom Waits and Bob Dylan, who once told Rolling Stone that if he ever started his own label, Redbone would be his first signing. Now, Dylan has complimented him again: several songs on his latest album, Love and Theft, pay homage to Redbone's vaude- villian charms. So why has Redbone virtually disappeared?

The answer lies in Redbone himself. He is intensely private and deeply distrustful of the music business. Little is known about him, apart from the fact that he began his career in Canada before moving to the U.S. in the late 1970s. Canadian acquaintances like musician Colin Linden say they've remained friends because they don't pry. Meanwhile, Redbone limits his appearances to a few select concert halls.

But now, Universal Music is looking to revive the cult of Redbone. Through its jazz imprint, Verve, the label has just released the singer's 11th studio album, Any Time, and is reissuing five of his earlier recordings. "Leon Redbone is a national treasure," says Verve president Ron Goldstein. "We want more of the world to discover the richness of his timeless music."

On a recent weekend, Redbone quietly slipped into Toronto to visit old friends and granted Maclean's a Canadian exclusive interview. Over a leisurely two hours in the lounge of the stately King Edward Hotel, the gravel-voiced iconoclast sipped whisky and spoke about his love of early 20th-century songs. His music is rooted in the blues and ragtime of composers like Jelly Roll Morton and Hoagy Carmichael. "It was a free-spirit era that defied correctness," he says, "and made up for it with enthusiasm, dedication and amazing virtuosity." But now, the industry has little use for inventiveness and musicianship. "Record companies like a regular stream of bagels coming off their assembly lines. There used to be a few Jewish immigrants making these bagels, but the recipe disappeared. Now bagels are everywhere, and they all taste the same."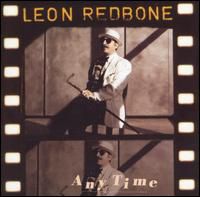 Conformity is one of his pet peeves. So, too, are wobbly tables, which prompted Redbone to invent an item he has now patented, called a "foot-levelling device." "A coffeehouse owner challenged me to come up with something," recalls Redbone, who has also become a proficient illustrator and painter. "I'm the unknown Leonardo da Vinci," he jokes. But the conversation becomes tense when it turns to questions about the real man behind the persona. The Toronto Star once published an account claiming that Leon Redbone was the pseudonym of a Cypriot who immigrated to Canada in the mid-1960s. "Some people seem to believe that as soon as you perform on stage you lose your rights as a private citizen," he bristles. "They want to find out who I am, what I am, where I was born, how old I am -- all this complete nonsense that belongs in a passport office."

By the time the photographer leans in for another portrait shot, the normally motionless musician is practically squirming. "Do you have to get that close?" he asks. For Leon Redbone, the limelight of the music world is an occupational hazard.
Maclean's November 5, 2001