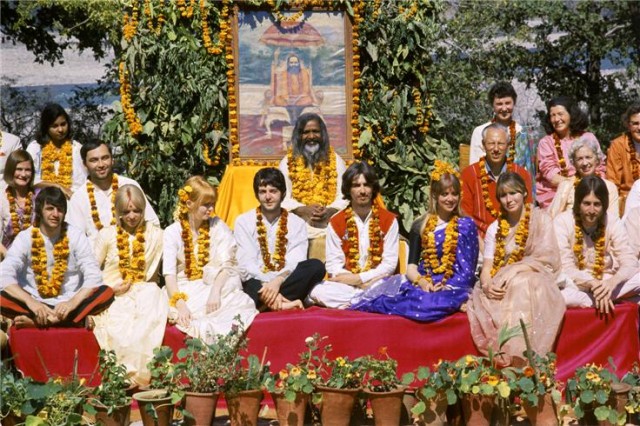 They sat in a box for 30 years, intimate photographs of the Beatles taken during the group's retreat in India in early 1968. Toronto filmmaker Paul Saltzman, then a backpacking 24-year-old on a spiritual quest himself, had snapped the pictures at a transcendental meditation workshop in the Indian village of Rishikesh led by the Maharishi Mahesh Yogi. After returning to Canada later that year, Saltzman sold some of the shots, along with an account of his "life-changing" experience, to Maclean's. But after that, he rarely thought about the photos, although he did return to the subcontinent many times.

Then, two years ago, Devyani, Saltzman's teenage daughter from his marriage to film director Deepa Mehta, asked to see the historic snaps. Recalls Saltzman, 56: "Devyani and her friends had just discovered the Beatles and had become fans of the music. When she saw the photos she was so enthusiastic that I decided I should do something with them." The result is The Beatles in Rishikesh (Viking Studio), an illustrated diary of Saltzman's encounter. Undimmed by time, the crisp colour images vividly capture a relaxed, rarely seen side of the Fab Four.

Hard to believe? After the Beatles have appeared in countless newspaper and magazine articles, in numerous feature films and documentaries, on the covers of thousands of authorized and bootleg recordings and inside more than 400 books, what more can there be to see of the world's most photographed group? And isn't the public's thirst for Beatlemania -- three decades after the band's breakup -- finally quenched? Not by a long shot, judging by the bonanza of Beatles-related releases coming this fall. Saltzman's memoir is one of a dozen major titles being published, many of them to coincide with the birthday of John Lennon -- who would have been 60 on Oct. 9. There are reprinted books by and about Lennon, including In His Own Write and Lennon Remembers: The Famous Rolling Stone Interviews, and two new picture books on Paul McCartney, one combining his late wife Linda's shots of him with the Cute One's own artwork. Meanwhile, Beatle manager Brian Epstein is the subject of a new biography, and the artwork of Lennon's widow, Yoko Ono, is featured in two other books.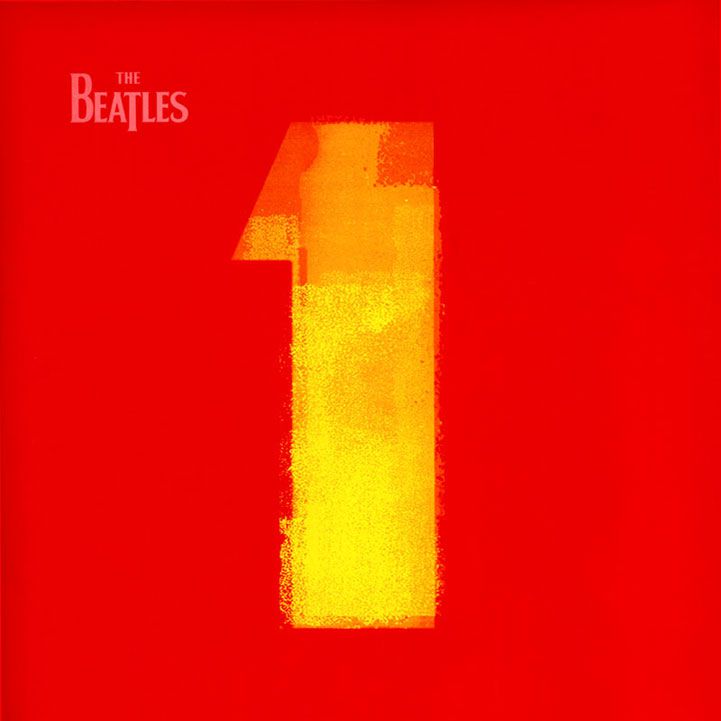 At the same time, the Beatles are back on the airwaves and both big and small screens with the re-release of recordings, films and videotapes. Next month, Capitol/EMI is rumoured to be releasing Beatles One, a 27-track compilation of all the group's No. 1 hits EMI will also reissue two classic Lennon albums, Double Fantasy and John Lennon/Plastic Ono Band. There's even new Beatles music, of a sort: last month, McCartney issued Liverpool Sound Collage, an experimental CD that combines street recordings with outtakes from and portions of early Beatles recordings, McCartney's classical work Liverpool Oratorio and his concert last year at the Cavern club.

But easily the biggest release is this week's publication of The Beatles Anthology, billed as the definitive history of the band, "told for the first time in their own words and pictures." Weighing in at three kilograms and containing 368 pages and more than 1,300 images -- including previously unseen photographs and personal memorabilia -- it represents the most complete account of the Beatles to date, from their earliest days in Liverpool to the group's disintegration in 1970, following Lennon's appearance with the Plastic Ono Band in Toronto. Published by San Francisco's Chronicle Books and distributed by Raincoast Books in Canada, where it will retail for $92, the book completes the Anthology trilogy, which began in 1995 with a TV documentary and a three-CD set, which has now sold more than 45 million copies worldwide. Sir Paul has promised that the book will "put the record straight," adding, somewhat scathingly, "as every Tom, Dick and uncle of a milkman has been writing books on the Beatles since 1963."

Tight security surrounded the book in the weeks leading up to the Oct. 5 release. At times, the measures took on the seriousness of closely guarded state secrets. Both Chronicle and Raincoast, in keeping with an agreement reached with the Beatles' company, Apple Corps Ltd., imposed a strict embargo on advance reviews and sales prior to the publication date, insisting on signed agreements with media and retail outlets before copies of the book were released. Some Beatles observers were initially skeptical, including one who, writing to a Beatles Web site, likened Anthology to "modern-day Dead Sea Scrolls," a hype-generator that will simply perpetuate "the whole Beatles myth."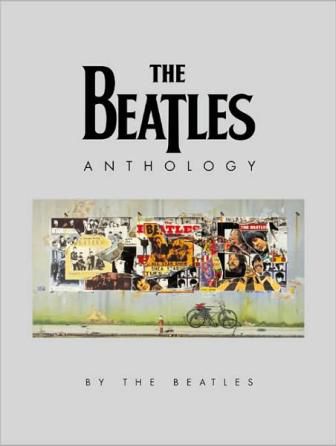 But, through extensive interviews with McCartney, George Harrison and Ringo Starr, and from Lennon statements drawn from various sources, Anthology presents a warts-and-all portrait of the group. Many intriguing details have emerged in published excerpts of the book. According to McCartney, Hamburg -- where the band cut its musical teeth performing in late-night clubs along the notorious Reeperbahn strip -- was "a case of sex shock." Writes McCartney: "Suddenly, you'd have a girlfriend who was a stripper. If you had hardly ever had sex in your life before, this was fairly formidable." Harrison admits that McCartney, Lennon and the group's first drummer, Pete Best, witnessed his "first shag" because they all shared a room. "They couldn't really see anything because I was under the covers," recalls Harrison, "but after I'd finished, they all applauded and cheered."

The group's members are equally candid about their use of drugs, from getting turned on to marijuana by Bob Dylan and smoking copious amounts of it during the filming of Help!, to Lennon's confession that he dropped acid about 1,000 times. "We must always remember to thank the CIA and the army for LSD," said Lennon, in typically cheeky form. "They brought out LSD to control people, and what they did was give us freedom."

Posthumously, Lennon's iconic stature has far exceeded that of his fellow Beatles. Besides the CD and book reissues, the world's first permanent John Lennon Museum will open in Tokyo on Oct. 9, followed by a major Lennon exhibition at the Rock and Roll Hall of Fame and Museum in Cleveland. Meanwhile, Toronto's Royal Ontario Museum is presenting The Art of John Lennon, a collection of more than 100 signed prints and original drawings. And now Gary Bush, a Canadian filmmaker who photographed Lennon and Yoko at their Montreal Bed-In in 1969, is releasing a documentary, Dear johnandyoko, combining archival newsreel footage with Bush's own interpretations of what he calls "the most unforgettable event of my life." Bush, who was 17 at the time, allows that "world peace may or may not have been advanced by their actions that week," but he feels certain that Lennon touched many people with his message of "peace and love and the importance of following your dreams."

Like Saltzman, Bush is tapping into a rich, seemingly inexhaustible vein of nostalgia. In fact, with this fall's flood of releases, it seems as though John, Paul, George and Ringo -- and all the accompanying Beatlemania -- never went away.
Maclean's October 9th 2000