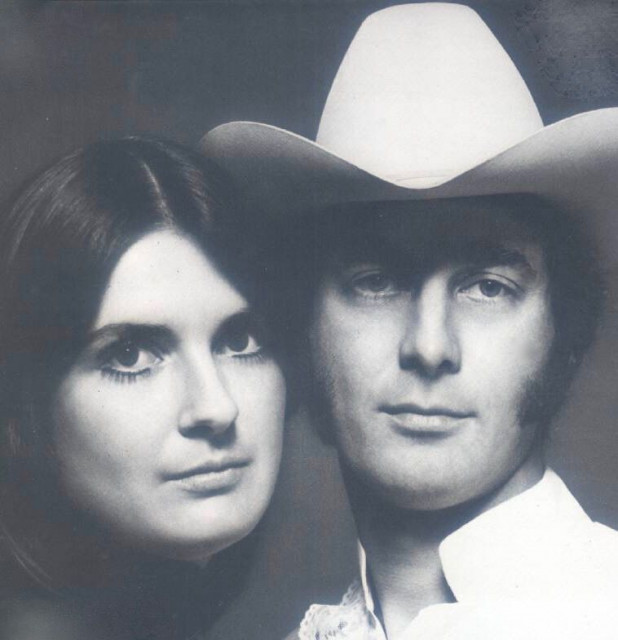 Most people know Ian and Sylvia by their signature songs—his "Four Strong Winds" and her "You Were On My Mind"—and think of them as the iconic Canadian folk duo of the early 1960s. But few beyond fans or aficionados are familiar with their fine subsequent solo work, or Sylvia's with the wondrous Quartette. And fewer still are aware that the talented pair once pioneered the country-rock genre with their excellent band Great Speckled Bird.
A superb new collection of live recordings should change all that. Produced by Danny Greenspoon, The Lost Tapes (Stony Plain Records) features 26 tracks recorded between 1971 and 1974, a time when Ian was hosting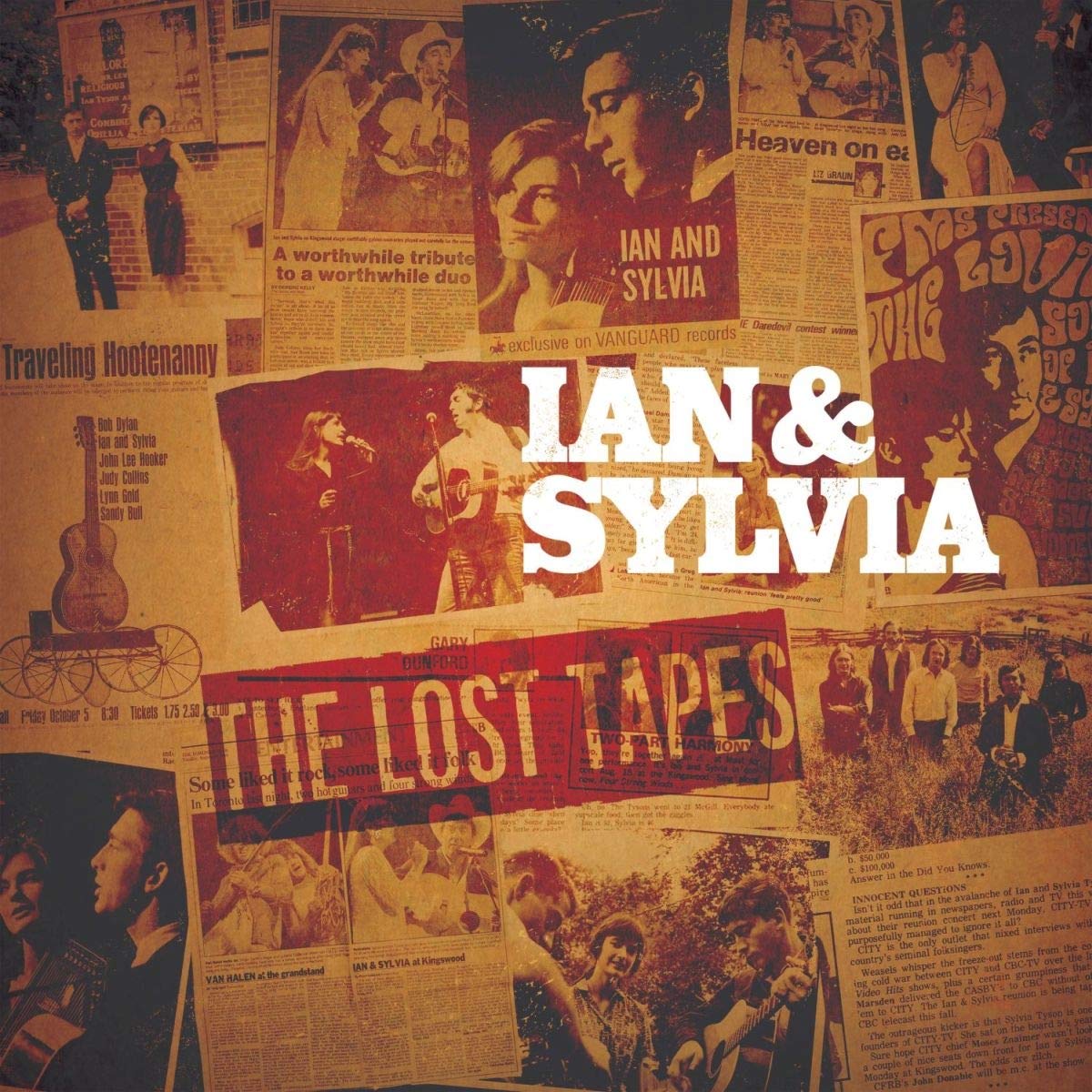 a popular weekly country music TV show (on which Sylvia regularly appeared) and the couple released two acclaimed country-flavoured albums on Columbia Records. Sylvia found the recordings while cleaning out a cedar chest in her front hallway.
The appearance of The Lost Tapes, a two-CD set of never-before-heard concert versions of Tyson tunes and country and pop classics, coincides with Ian's and Sylvia's inductions on Sept. 5 into the Canadian Songwriters Hall of Fame. The once married couple, who divorced in 1975, joined the pantheon of songwriters that includes the likes of Leonard Cohen, Joni Mitchell, Neil Young and Gordon Lightfoot as individuals. This was entirely fitting, as each has a substantial body of work of their own and rarely wrote together.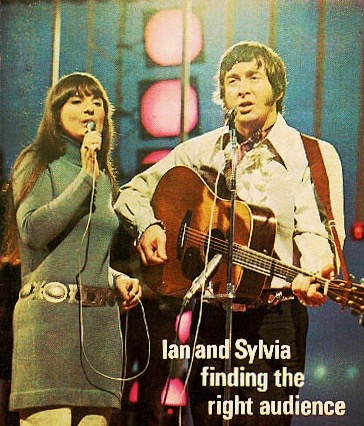 The Lost Tapes contains classic songs from Ian and Sylvia's folk period, notable for the duo's rich, unrivalled harmonies, with the backing of Great Speckled Bird. These include Ian's evergreen "Four Strong Winds," once voted the greatest Canadian song of the 20th century in a CBC listener poll, "Four Rode By" and "Summer Wages," his semi-biographical number about the gamble of seasonal work and romance. But there are also live versions with the band of many of the duo's traditional repertoire, old ballads drawn from Anglo-Celtic and Appalachian sources: "Little Beggarman," "When First Unto This Country" and "Come All You Fair and Tender Ladies."
Ian has always given his ex-wife credit for that material. "Our love for the music was genuine," he wrote in his 1994 memoir, I Never Sold My Saddle, "but Sylvia was the one who searched out those wonderfully esoteric songs. She had done that long before we started working together."
As a church organist's daughter growing up in Chatham, Ont., Sylvia discovered folk songs through her love of literature, seeking out from the local library English and Scottish ballads and their Appalachian variants collected by Francis James Child, or early Canadian folk songs from the collections of Edith Fowke
Ian, meanwhile, was a real singing cowboy from British Columbia, who'd ridden in rodeos and been smitten with the wailin' sounds of the Sons of the Pioneers and Tex Ritter. He teamed up with Sylvia in Toronto's Yorkville and made their mark as a folk duo to rival Bob Dylan and Joan Baez or Richard and Mimi Farina. But he never lost his love of western music and early on began introducing cowboy and country numbers into their songbook, including Steve Gillette's "Darcy Farrow" and the Carter Family's "Keep on the Sunny Side," (both are covered on The Lost Tapes).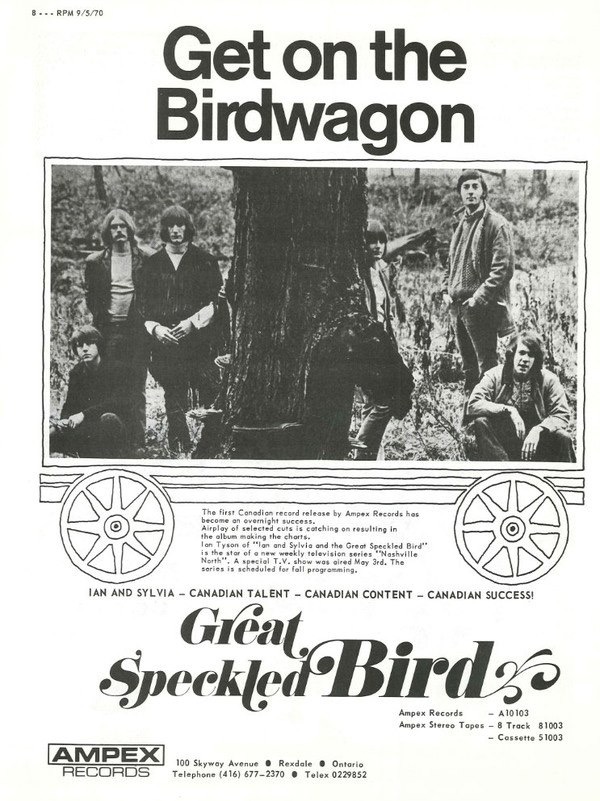 In February 1968, Ian and Sylvia made a pilgrimage to Music City, home of the Grand Ol' Opry, to record their Nashville album with session cats like Fred Carter, Jerry Reed and Harold Bradley. The Byrds hadn't yet arrived to make their Sweetheart of the Rodeo album and it would be a full year before Bob Dylan showed up to record Nashville Skyline. After years of being overlooked, Ian and Sylvia's Nashville is now finally getting recognized as the first pop-country crossover album. Both it and the subsequent Full Circle paved the way for the duo's landmark country-rock album, Great Speckled Bird, recorded in Nashville with Todd Rundgren as producer. "With [those albums]," says Ian, "we found our direction."
The original Great Speckled Bird was a crackerjack band consisting at various times of such exceptional players as Amos Garrett, Ben Keith, Ken Kalmusky, Ricky Marcus, Buddy Cage, N.D. Smart, Jim Colgrove, Jeff Gutcheon, Pee Wee Charles and David Wilcox. The group appeared with Ian and Sylvia on the famous Festival Express tour and then joined them on prime-time television, when Ian landed hosting duties on Nashville North, later renamed The Ian Tyson Show. It was a radical hybrid. As singer-songwriter Tom Russell put it: "Ian and Sylvia added a rock-and-roll drummer, an electric guitar and pedal steel to their show, changed the rules and blew out the speakers."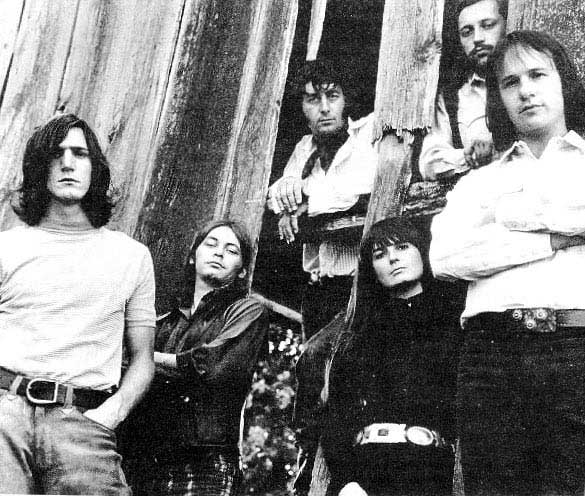 One of the highlights of The Lost Tapes is the stellar musicianship of Great Speckled Bird. Ben Keith, who famously played on Patsy Cline's "I Fall to Pieces," graces Ian and Sylvia's sumptuous harmonies with his elegant pedal steel on "Heartaches By the Number." Pee Wee Charles, who became Gordon Lightfoot's pedal steel player, duels briskly with David Wilcox on a rousing rendition of "Crazy Arms."
Meanwhile, the voices of Ian and Sylvia—Ian's warm and smooth as leather, Sylvia's cool as the night air—shine throughout. Ian's tenor soars on Lefty Frizzell's "That's the Way Love Goes" and soothes on Utah Phillips' "The Goodnight Loving Trail." No wonder Townes Van Zandt once said, "We all wanted to write like Hank Williams and sing like Ian Tyson." Sylvia is a convincing chanteuse on "Crazy Arms" and her version of Lucille Starr's "The French Song," singing both songs in French in her beguiling alto. And she and Starr duet like a pair of honky-tonk angels on Buck Owens' "Crying Time" and the country classic "Silver Threads and Golden Needles."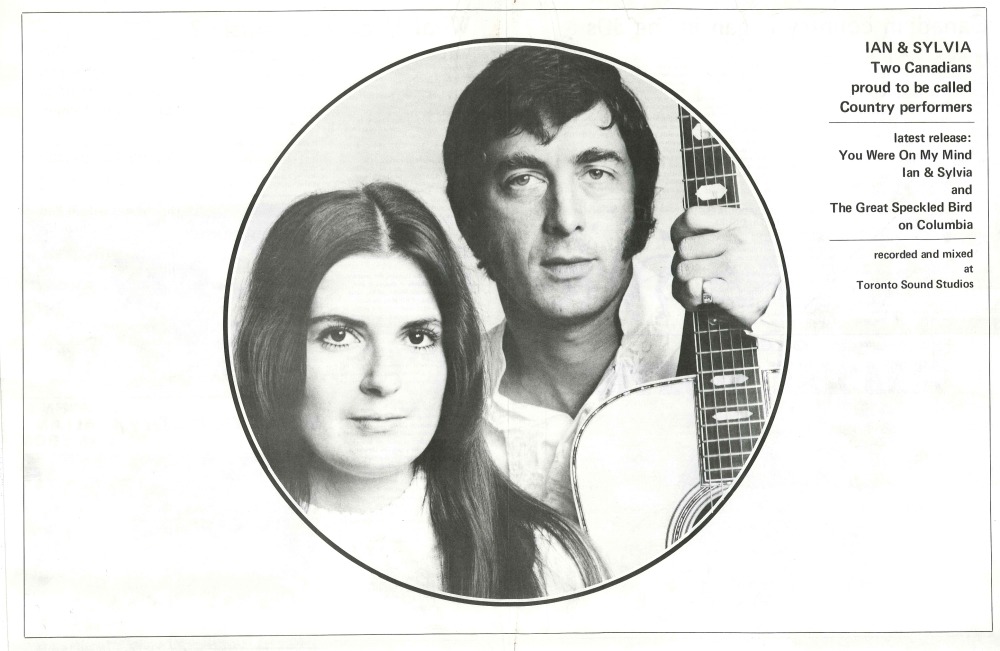 Of his and Sylvia's role with Great Speckled Bird as country-rock pioneers, Ian once said: "We were 10 years ahead of our time—us, Gram Parsons and the Byrds. The public just wasn't ready for the modern country thing." The Lost Tapes shows the pair to be true groundbreakers and adds another important chapter to their legend.
But the historic recordings might never have seen the light of day if Sylvia hadn't uncovered the tapes and worked so hard with Greenspoon to restore them with exceptional sonic clarity. Ian, who turns 85 on Sept. 25 and has been frail ever since open-heart surgery three years ago, has long been a curmudgeon about his work with Sylvia, who turns 80 on Sept. 19, perhaps wishing more attention was paid to his solo western music. And he wasn't especially interested in the new collection, although he ultimately approved its release. As he told one reporter on the eve of their inductions into the Songwriters Hall of Fame: "I leave that era and its perpetuation up to Sylvia." The music world can be thankful that Sylvia, at least, is attending to their outstanding legacy.
Originally published in FYIMusicNews 16 September 2019