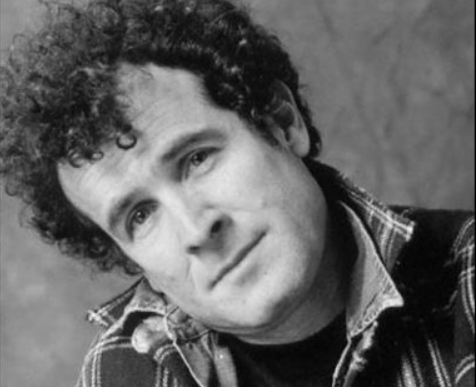 His tour bus has broken down. His cellular phone is running low on batteries. But Johnny Clegg has faced far greater obstacles in his career.
During the 1970s, the feisty South African musician was arrested and harassed because the biracial makeup of Juluka, the groundbreaking worldbeat group he formed with Sipho Mchunu was at odds with apartheid.
When Mchunu quit in 1985, Clegg carried on with a new band, Savuka—only to face tragedies. In 1989, a close friend, activist David Webster, was assassinated. Then, three years later, Savuka's Dudu Ndlovu was murdered during factional tribal warfare.
Since Savuka's last album, 1993's Heat, Dust & Dreams, Clegg's barely been heard from. Now he's back, reunited with Mchunu, and in the midst of a Juluka tour that stops Wednesday at the Guvernment, 132 Queens Quay E.
But don't dare suggest this undertaking is fuelled by nostalgia.
"If people want nostalgia, they can go buy the old Juluka records," Clegg bristles down the phone line, somewhere between New York and Maine. "This is Juluka 1996, with modern rhythms and drum loops. If old fans don't like it, that's tough. This is where we are now."
If Clegg sounds defensive, it's because he is. Sick of criticism that Savuka watered down Juluka's pioneering African sound, the "white Zulu" jumps quickly at the charge.
"The moment someone like Peter Gabriel wants a new musical taste, he goes to Africa," says Clegg. "But if an African wants one and goes to the West, there's a big uproar. I find that very patronizing."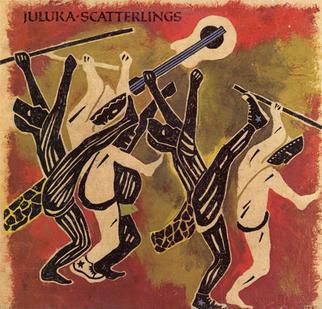 Still, there's no getting around the fact that Juluka's more traditional African sound appealed to Western ears and helped open the door for Paul Simon's 1985 Graceland album. Juluka's 1982 Warner debut, Scatterlings of Africa, was full of fresh-sounding Zulu rhythms. And the followup, 1984's Stand Your Ground, featured plenty of original Zulu lyrics.
But Clegg, aware of the worldbeat success of Gabriel, Simon and David Byrne, soon developed bigger crossover dreams. Some say his push for a more rock-oriented sound caused Mchunu to leave, although Mchunu himself insisted he merely wanted to return to farming.
While Clegg's star shone brighter (in 1988, he was asked to join the Amnesty International Conspiracy of Hope tour with Bruce Springsteen, Sing, Gabriel and others), Savuka failed to score a single hit over the course of four albums on the EMI label.
Savuka, Clegg says, has now been put to bed. In his time off, he's been able to focus on family (he and his wife, Jenny, who were married in a traditional Zulu ceremony, now have two sons).
He's also turned his attention to broadcasting in the post-apartheid South Africa. Already, Clegg has help to bring in South African content regulations for radio, modeled on our own CanCon quota system, and now he's involved with a licence application for a South African MTV channel.
Recently, Clegg went back into the studio with Mchunu and began recording new Juluka material for a future album. The tour, he says, is a casual way of testing the waters.
"I'm under no pressure with this project," says Clegg. "There's no recording contracts and no financial pressure—in fact I'm funding the entire album and tour myself. It just felt right.
He added, speaking faster as the cellphone batteries run out: "There's also a very clear need in South Africa for a band that addresses cultural issues. The country's gone through a major transformation and is in the throes of sweeping social changes.
"There are 11 official languages now. Juluka always tried to find the common thread in different cultures. Reflecting that again was an important aspect of the decision to come back."
So, despite the nostalgia disclaimer, will he and Mchunu be performing any early Juluka material?
"Sure," snaps Clegg. "We'll play early Juluka stuff, new Juluka stuff, Savuka stuff and even new Johnny Clegg solo stuff. But the second half of the show will nearly be entire in Zulu, so we'll see just how dedicated and committed the fans really are."
Feisty as usual.
Toronto Star 18 July 1996.