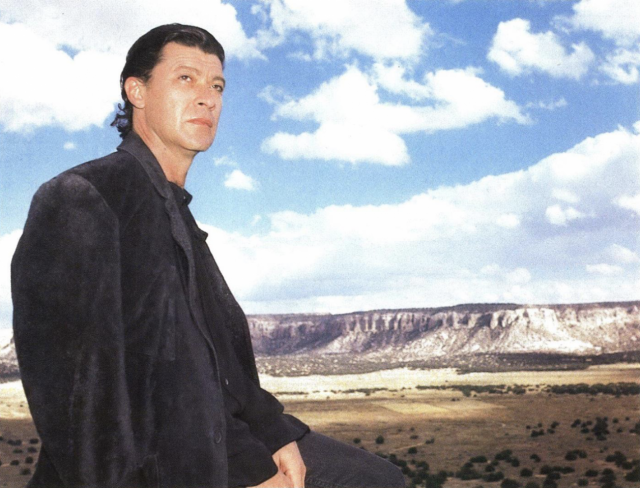 Stepping off a Greyhound bus from Toronto in 1961, a 17-year-old boy found himself in West Helena, Ark., by the banks of the Mississippi River, unable to believe his senses. "It smelled different and moved different," Robbie Robertson recently recalled. "The people talked and dressed different. And the air was filled with thick and funky music." The experience left an indelible impression on the budding guitarist and songwriter.
Years later, Robertson drew on it to write some of rock's most evocative songs—including "Up on Cripple Creek" and "The Night They Drove Old Dixie Down." And he performed them with his group, The Band, which critic Greil Marcus has called "the best rock 'n' roll band in the world." The group disbanded in 1976, and Robertson the songwriter fell silent. His explanation is disarmingly candid: "I had nothing to say." Now, at 44—with the release of Robbie Robertson, his first solo album—he does.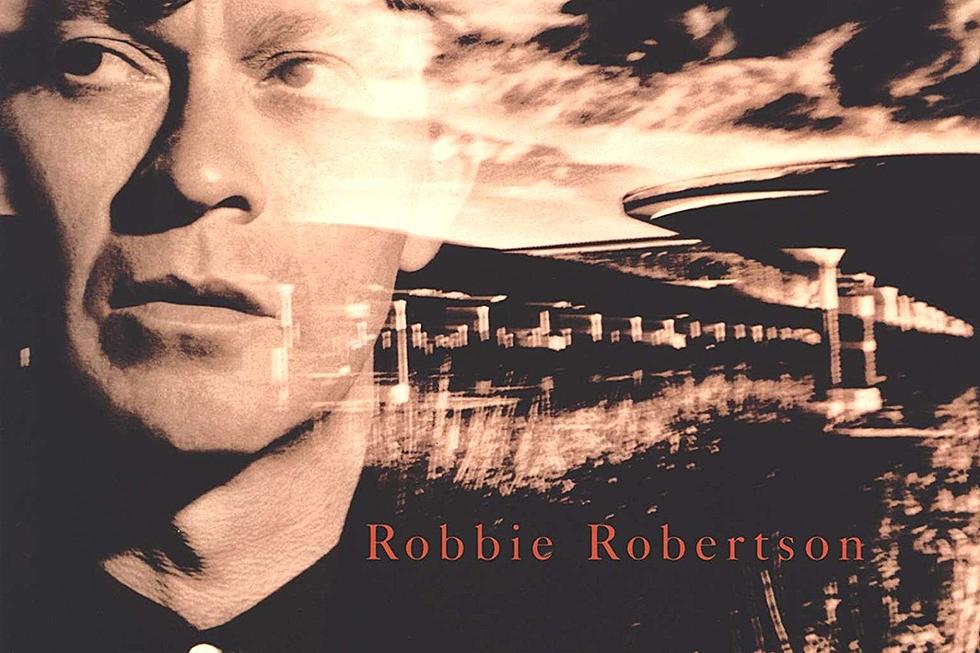 Ecstatic reviews from across North America have greeted his return. And the album, which debuted last week at No. 37 on the Canadian charts, is already selling briskly. Produced by Canada's Daniel Lanois, it features guest appearances by former Band members Rick Danko and Garth Hudson, as well as current rock stars U2 and Peter Gabriel. The album's songs underscore Robertson's lyrical gifts—and reveal the source of his inspiration. On "Testimony," the album's stirring final track, he sings "the half-breed rides again." And songs such as "Showdown at Big Sky" examine issues from an Indian point of view—a perspective based on Robertson's own native roots.
Jaime Robbie Robertson was born in Toronto on July 5, 1943, to a Jewish gambler and a Mohican woman. But after his father died, Robbie began spending summers with relatives on the Six Nations reserve near Brantford, Ont. Said Robertson: "It was my first contact with spiritual people who had this connection with Mother Earth. They could sniff the air and say it would rain in four hours, and it would. It was astounding." Many of his relatives on the reserve sang and played guitars, violins or mandolins. "It was also the first time I'd heard music up close," said Robertson, "and I wanted some of it."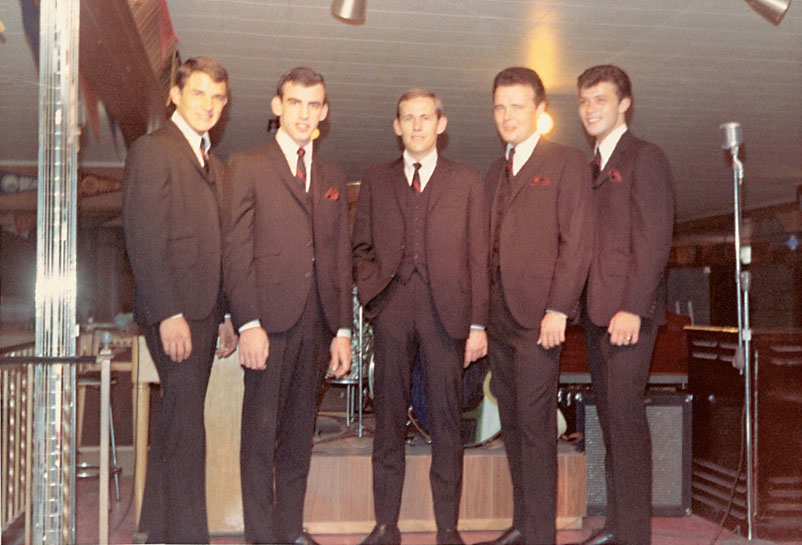 Armed with guitar lessons from relatives, the teenage Robertson began playing in Toronto bands, including The Robots and The Consuls. Then, in 1958, Arkansas rockabilly singer Rompin' Ronnie Hawkins came north with drummer Levon Helm and quickly recruited Robertson, bassist Danko, organist Hudson and keyboard player Richard Manuel as his backup band, which he named The Hawks. Touring bars from Ontario to Dixie, The Hawks became known as one of the tightest rock bands on the road. Within two years they emerged from Hawkins's shadow, performing as Levon and the Hawks.
In 1965 folksinger Bob Dylan heard them perform at the Friar's Tavern in Toronto and promptly signed them up. Together, Dylan and the group that had become known simply as The Band drove each other on to greater musical heights. Within four years The Band members were stars in their own right—and their two albums, Music From Big Pink and The Band, had become classics. Their sound was an ingenious blend of white gospel, bluegrass, carnival and 19th-century parlour music mixed with bittersweet country and buoyant rock. And Robertson's image-laden lyrics so deftly captured the spirit of America that few U.S. fans guessed that the composer was Canadian.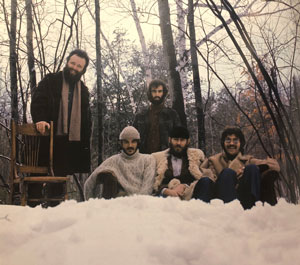 But drugs and the pressures of touring took their toll. By 1973, when the group left Big Pink—their communal house in upstate New York—and moved to Los Angeles, the creative spark was gone. After a final world tour with Dylan the following year, The Band called it quits. Their farewell concert became The Last Waltz, a movie directed by Martin Scorsese featuring performances by Neil Young, Muddy Waters, Joni Mitchell and Dylan. The film's closing words were Robertson's: "The road taught us all we know. But it has taken a lot of the great ones, and it's a God damned impossible way of life."
Throughout the 1980s Band members got together for sporadic reunions. Robertson never took part, but his words from the film proved prophetic. Last year, after a concert in Florida, Manuel—known for his serious drinking problem—hanged himself in his motel room at the age of 42. The four who survived have done so by finding new creative outlets. Robertson worked as music director on such Scorsese movies as The King of Comedy and starred in the 1980 film Carny. Helm, 52, acted in Coal Miner's Daughter, while Hudson—50, and the only classically trained musician of the group—now scores music for films.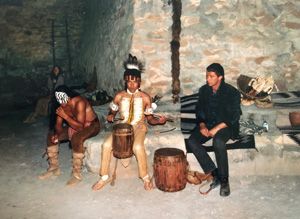 Currently, Robertson, his wife, Dominique, and their three teenage children live in a modest bungalow in Santa Monica, Calif. A private person, Robertson rarely entertains at home, preferring to meet friends at local restaurants. But lately his passion for native culture has taken him further afield. He collects Indian paintings and visits the sacred Indian grounds of the Acoma Pueblo—a Navaho reserve near Albuquerque, N.M.—to spend time with young native artists. Said Robertson: "I love to hear them talk because of the pride in their heritage. They're offering a strong new voice."
Robertson's solo album carries the voice of his own roots. The stark confrontation in "Showdown at Big Sky" contrasts the deadly world of "the weapons race" with a peaceful place he calls "the valley of tears by the river of time." "Hell's Half Acre" is a rugged rock song about an Indian who goes off to fight the white man's war and returns with a ravaged soul. And the gentle "Broken Arrow," sung to the beat of native drums, speaks of a spiritual quest in the best tradition of Robertson's work with The Band.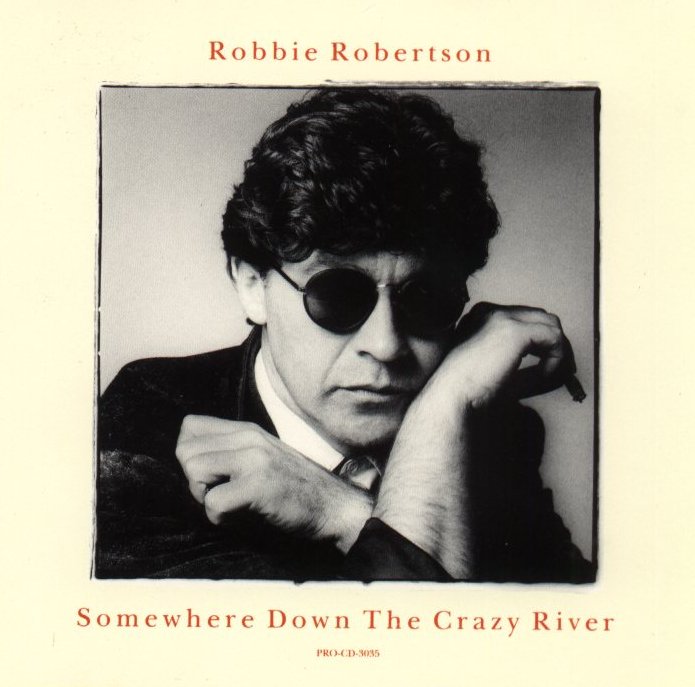 But the album's most explicitly autobiographical song is "Somewhere Down the Crazy River," which relates Robertson's experience in the American South. According to Bill Dillon, a Hamilton-based guitarist who worked on the album, its inspiration came late one night in the recording studio. Robertson, an engaging storyteller, was recounting his arrival in the Mississippi Delta. His conversation so enthralled producer Lanois that he started rolling the tape.
The result, a richly cinematic narrative, magically takes the listener back to that day in 1961. "A stranger in a strange land," Robertson growls, "I followed the sound of a jukebox coming from up the levee." Walking past abandoned Chevys in empty fields, he explored that world—entranced, but with his eyes and ears wide open. A quarter of a century later Robertson's music retains that magic. And a new generation of listeners is about to fall under his spell.
Originally published in Maclean's 23 November 1987