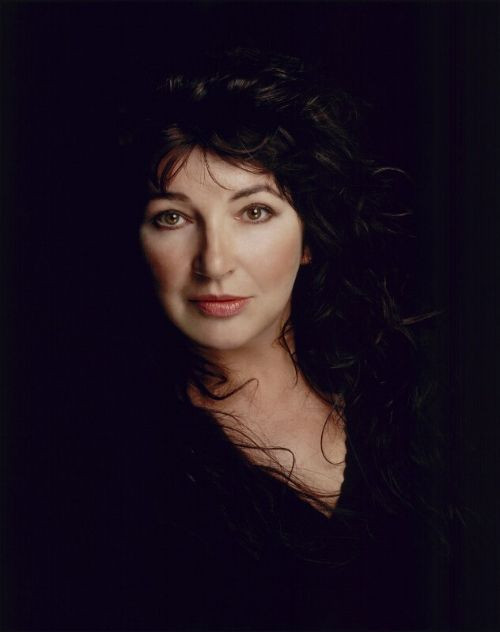 Artistic genius, or howling, lost-on-the-moor madwoman? Kate Bush has always defied description—and divided audiences along the way. As British author John Mendelssohn put it, when Bush "came out of of nowhere in 1978 with her jaw-droppingly eccentric debut single 'Wuthering Heights,' screeching like a banshee, flapping her arms as though trying to take wing, pulling alarming faces, people either adored or loathed her."
But absence has benefitted Bush. Since dropping out of the music world to raise a family, a massive cult has grown up around the reclusive, publicity-shy singer. There are now Kate Bush fashions and fan conventions, while the truly obsessive celebrate her birthday as "Katemas" (July 30, the same day as Emily Bronte) at both England's Glastonbury and Top Withens, the site of Bronte's Wuthering Heights. Her influence can be found in everyone from such longtime Bush-ites as Björk, Tori Amos and PJ Harvey to recent converts like Coldplay, OutKast and The Futureheads, who scored a hit with a cover of her "Hounds of Love." For years, many have wondered whether a followup to her 1993 album The Red Shoes would ever materialize. Mendelssohn even wrote a book on the subject, a satirical novel cum biography, called Waiting for Kate Bush.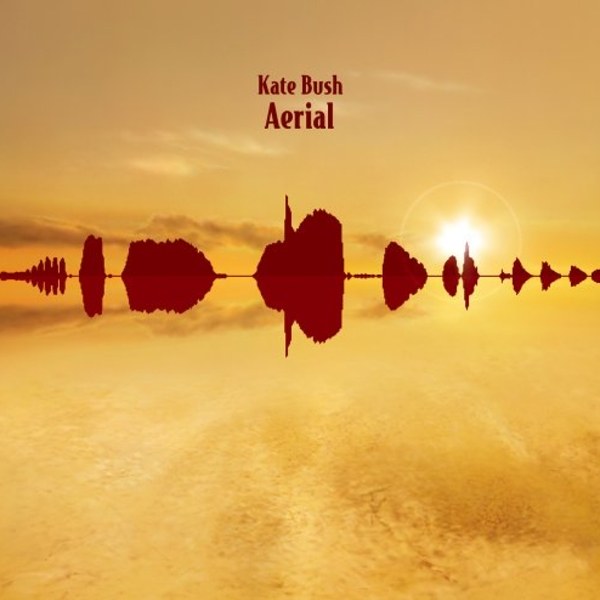 Well, the wait is over: Bush's Aerial has finally landed. Recorded in her home studio, it's an ambitious work, a double album full of diverse styles and effects, that encompasses themes of art, nature, motherhood and popular culture. The two discs are titled, mysteriously, "A Sea of Honey" and "A Sky of Honey." Some of the songs contain clues to explain Bush's long absence. The opening track, the swirling, surging"King of the Mountain," contemplates the cost of fame and fortune. Citing Elvis Presley, a ghostly sounding Bush sings "another Hollywood waitress is telling us she's having your baby, and there's a rumour that you're on ice." Several numbers make reference to her seven-year-old son, Bertie, whose artwork is featured on the cover of the "King of the Mountain" single. And on the shimmering "Nocturn," Bush declares: "we tire of the city" (she reportedly lives with her son and husband, guitarist Danny McIntosh, on an island in the Thames River west of London and recently bought a clifftop home in rural Devon).
Ever the experimentalist, Bush, who once sampled smashing glass on her hit "Babooshka" and used a rifle's bolt action as the rhythm track for "Army Deserters," includes bird sounds on new numbers like "The Painter's Link" and "An Architect's Dream." She even sings and laughs along with her feathered friends on the album's title track and its companion piece, the delicate, piano-laced "Aerial Tal." The album, which features contributions from Japan bassist Mick Karn, jazz percussionist Peter Erskine and classical composer Michael Kamen, has a pronounced jazzy and worldly flavor. A flamenco guitar adds a Latin flourish to the samba-like "Sunset," while both "Nocturn" and "Somewhere in Between" groove along to a delicious Eastern vibe.
Danceable but still highly challenging, Aerial is certain to elevate the myth around Bush. Although she only toured once in her career, a series of shows in 1979 that featured inventive dancing, complex lighting and, famously, 17 elaborate costume changes, her legend is set with critics, fans and fellow artists alike. Björk speaks of Bush's "timelessness" and how "she created her own look and produced her own sound" within the music industry. "That's what I found fascinating about Kate," says Björk. "She totally stuck out." Adds the equally eccentric Icelandic star: "For someone like me, there hasn't been many ladies to look up to in the pop world."
Inside Entertainment November 2005