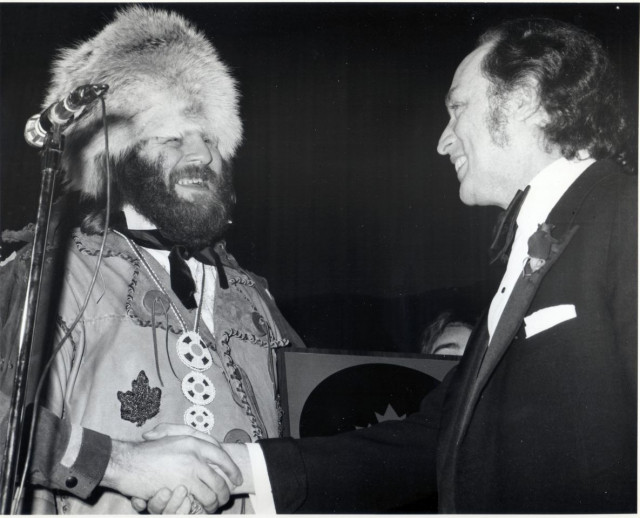 During the early 1970s, no musician wore his Canadian nationality more proudly on his sleeve than Blake Fordham, better known as Kelly Jay, the charismatic man mountain who fronted boogie-rockers Crowbar. At a time when many still shied away from overt flag-waving, Mr. Fordham, the singer and pianist behind the anthemic hit song "Oh What a Feeling," unabashedly embraced a good-time nationalism in both his lyrics and clothing.
"Kelly Jay and Crowbar made young Canadians feel cool about their country, about being Canadian and everything that stood for," recalls Frank Davies, Crowbar's original producer and publisher, who cited Mr. Fordham's "Captain Canada" nickname, beaverskin hats, deerskin jackets and maple leaf-emblazoned boots. Added Crowbar drummer Sonnie Bernardi: "Kelly was the consummate promoter. Sometimes he drove us crazy, but mostly he drove us to heights we could never have achieved without him."
Other friends remember the six-foot-four-inch, 250-pound Mr. Fordham, who died on June 21 at the age of 77, following a massive stroke, as a giant in every way. "Kelly was a larger-than-life personality with a huge heart," said Oscar-nominated actor Graham Greene, who served as Crowbar's roadie and later lived at the singer's communal house, Bad Manors, a large rural property in Ancaster, Ont. near Hamilton. "He was also a dreamer and a schemer—Kelly would dream things up and I'd build them."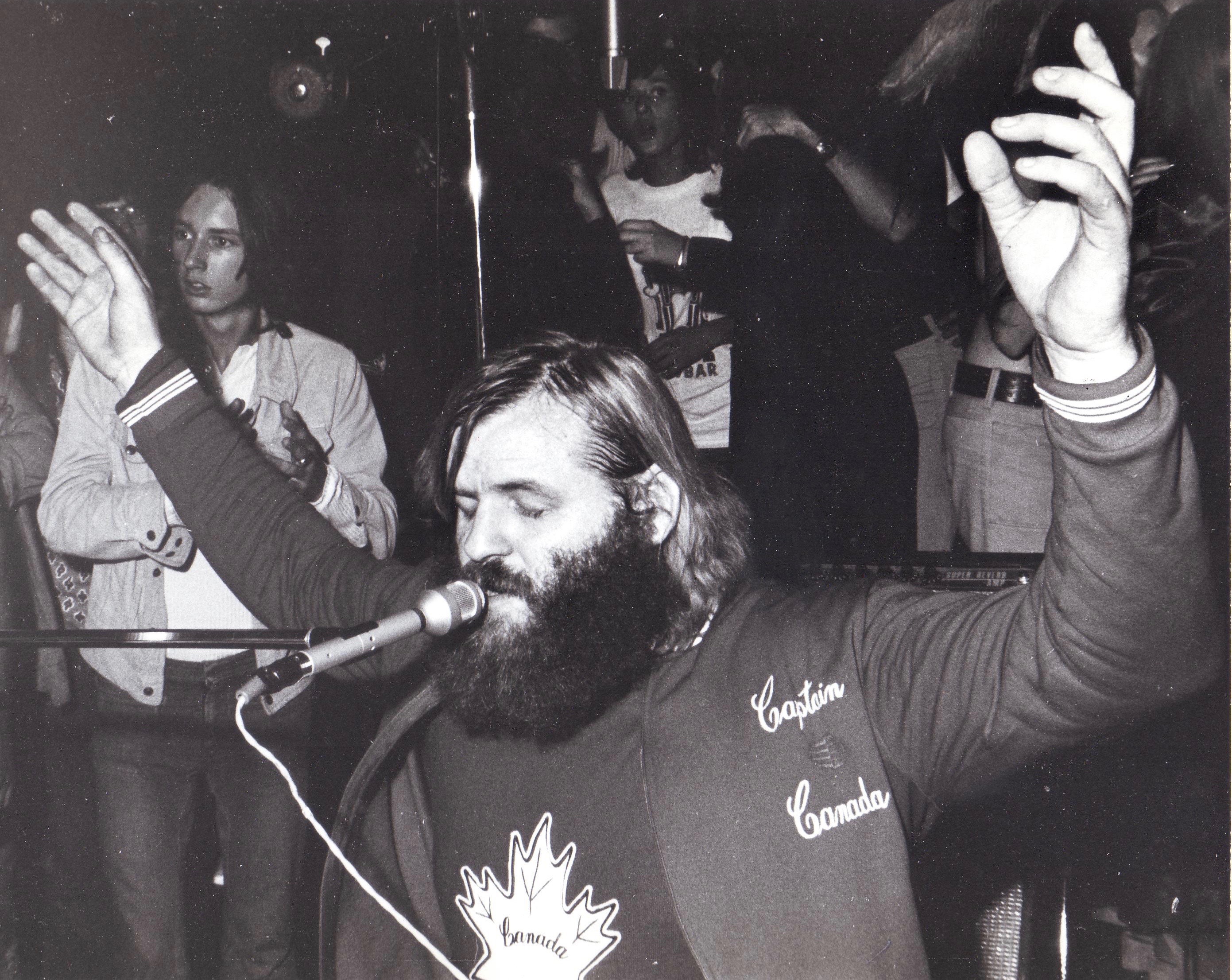 Crowbar gained national prominence after "Oh What a Feeling" became the first hit song following the 1971 introduction of Canadian content regulations, which required radio stations to play more Canadian music. Mr. Fordham seized the opportunity and presented Prime Minister Pierre Trudeau with a plaque that read, "Thank you for making it possible for Canadians to be heard in their own country." Trudeau and his wife, Margaret, were already Crowbar fans, so Mr. Fordham gave each of them gold pendants in the shape of crowbars and, notoriously, slipped the buckskin-jacketed prime minister several marijuana joints for him and Margaret to enjoy. As Mr. Fordham later recalled: "Thank god the Mounties didn't intercept it."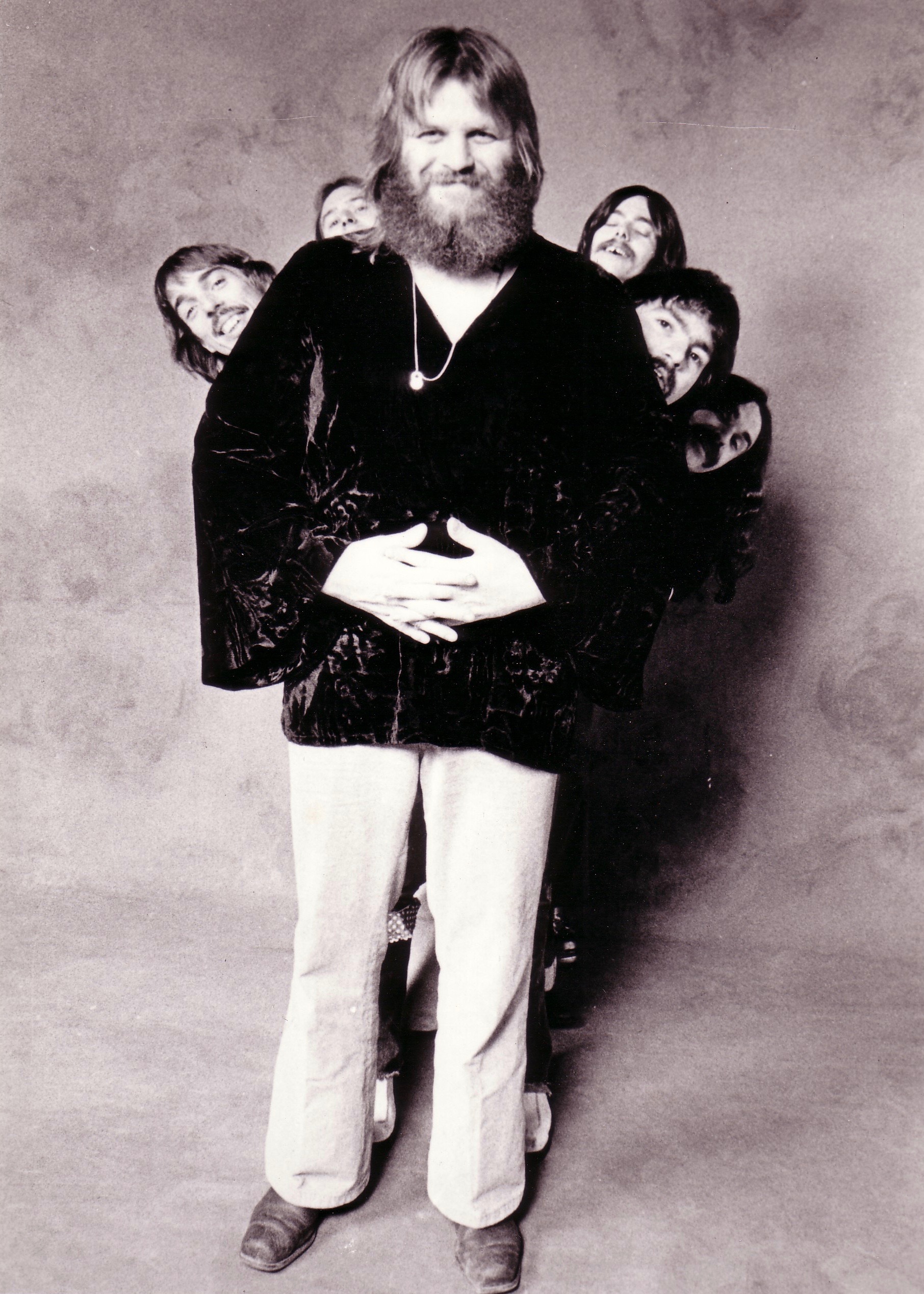 One of Mr. Fordham's most famous promotions took place at a Crowbar concert at Toronto's Massey Hall in 1971, when he arranged for a naked stripper to hide inside a giant wedding cake that he'd had built. To kick off the show, the stripper climbed up a ladder and popped out of the top of the cake, followed by each of the members of Crowbar, who then wowed the crowd with a boisterous performance of blues and boogie rock. That concert became the bestselling live album, Larger Than Life. Mr. Fordham then repeated the outrageous scheme the following year at Massey Hall, when Crowbar appeared with other groups for the Maple Music Junket, a Canadian music promotion aimed at 140 invited European music journalists. Crowbar stole the show and became the main story that journalists ran with when they returned home.
Born in Toronto on December 1, 1941 to Henry Blake Fordham and his wife, Alice, Henry Blake Fordham II was the youngest of three children. He attended high school in Oakville and studied at the Ontario College of Art before becoming a piano player and singer in local bands, including his own Kelly Jay & the Jamies. While playing in a showband called the Ascot Revue, Mr. Fordham, bassist Roly Greenway and guitarists John Gibbard and Rheal Lanthier came to the attention of Ronnie Hawkins, who hired them to become his backing group, ...And Many Others, following the departure of the musicians later known as The Band. Through Hawkins, Mr. Fordham and his bandmates appeared at New York's Fillmore East ballroom with Joe Cocker's Mad Dogs and Englishmen. Hawkins parted ways with the musicians, but not before inadvertently giving them a new band name by accusing them of being out of control: "You guys are so crazy you could fuck up a crowbar in three seconds!"
The newly christened Crowbar appeared on bluesman King Biscuit Boy's Official Music and then its own debut album, Bad Manors, which included both "Oh What a Feeling," co-written with Greenway, and Mr. Fordham's "Too True Mama." Larger Than Life and the subsequent Heavy Duty albums featured several Kelly Jay compositions with Canadian references: "Tits Up on the Pavement," about being stranded in Wawa, Ont. and "Dead Head Out of St. John's," a cross-country tour saga.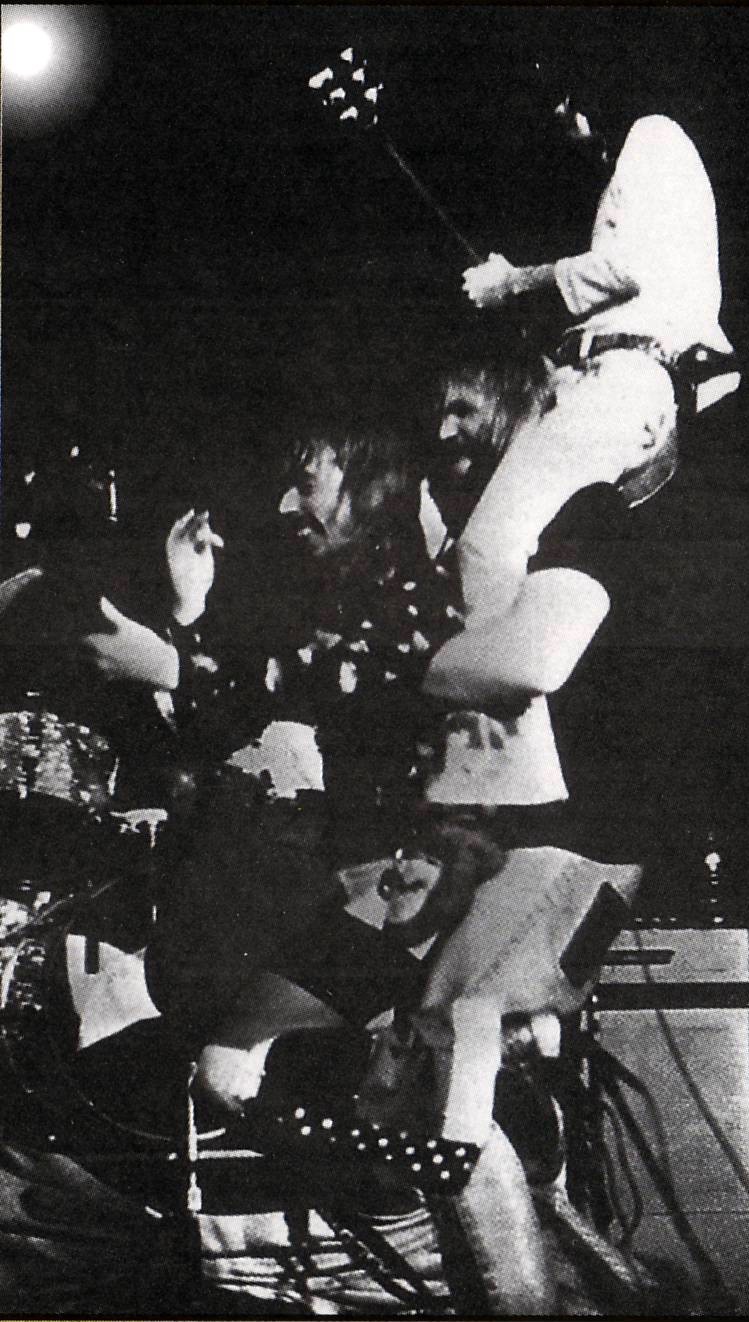 Only Larger Than Life and Live at the Whiskey a Go-Go, Hollywood captured the unbridled excitement of Crowbar concerts, with raucous jams, extended solos and wild onstage antics. Mr. Fordham was known to enter on a motorcycle, leap onto his grand piano to whip up the crowd and, famously, hoist Gibbard to his shoulders and Greenway onto his thighs while both continued playing their instruments. The three-headed musical monster then roamed the stage to the audience's delight.
"Rock and roll is always pandemonium," Mr. Fordham told England's Melody Maker in 1972. "When you are playing in Northern Ontario or Northern Quebec, you have pretty tough clients. I've seen fights in these clubs where guys come in with chains on or bring power saws with them, so we thought the music should match that." He added: "These guys work in the mines all week so we come at the weekend and supply them with chaos and we've carried all this into our concerts."
Crowbar performed at some of Canada's biggest rock festivals during the 1970s, including Strawberry Fields, Rockhill '71 and Winter Pop '72 alongside Alice Cooper, with whom Mr. Fordham and Bob Ezrin wrote "Devil's Food" for Mr. Cooper's Welcome to My Nightmare album. After recording all of its albums for Davies' Daffodil label, Crowbar was signed by Clive Davis and recorded one album for the American Epic label, 1973's KE32746, named for its serial number, which featured the hit single "Million Dollar Weekend." The band was a favourite of such influential U.S. critics as Lester Bangs and Dave Marsh. But with success came mismanagement and internal strife. Crowbar disbanded in 1975, although Mr. Fordham subsequently revived versions of the group on occasion.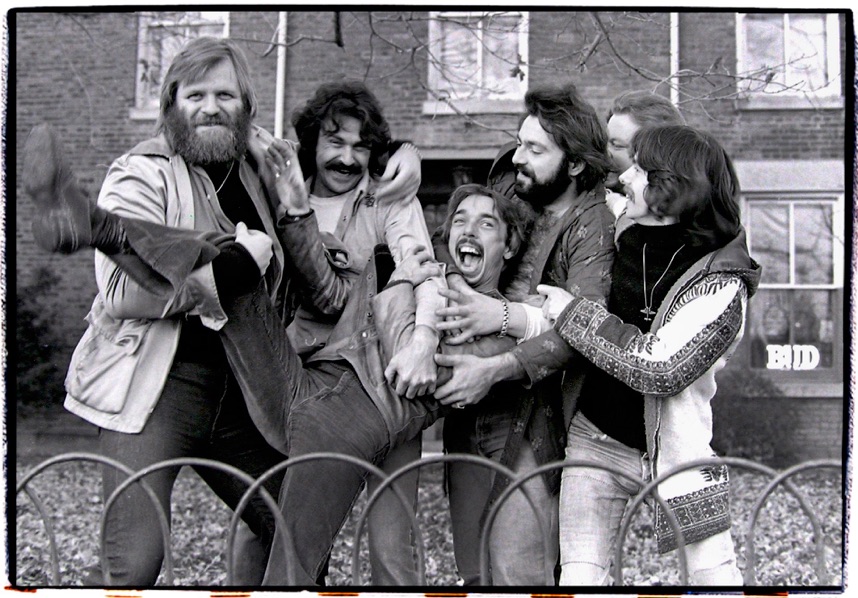 Never short of entrepreneurial thinking, Mr. Fordham became at various times a milliner, making plumed hats with his second wife, Kerry Knickle, and a late-night DJ at Toronto's CHUM-FM. When he first moved to Alberta in 1987, he organized the International Sled Dog Classic races in Canmore.
But tragedy began dogging Mr. Fordham in his mid-50s. First, his first daughter, Tiffany, went missing in 1997, while working as a hostess in Tokyo, and was never found. In 2006 Katherine Marsden, the mother of three of his children, was killed in a car accident. And six years later Tami Jean, his wife of 15 years, died suddenly from heart disease. At the same time, Mr. Fordham ran into financial trouble and health issues, including diabetes and the hoarding disorder known as syllogomania. An episode of the 2013 TV series Hoarding: Buried Alive featured him in his Calgary home.
The rock legend died in Calgary's Foothills Hospital, with his long-in-the-works memoir, Mileage: The Adventures of Kelly Jay and Crowbar, uncompleted. Mr. Fordham's signature song "Oh What a Feeling" was inducted into the Canadian Songwriters Hall of Fame in 2011. Mr. Fordham was predeceased by his sister Beverley and daughter Tiffany, but is survived by his sister Dyanne, daughters Shawna and Bella and sons Hank and Randy.
Originally published in The Globe and Mail 24 June 2019