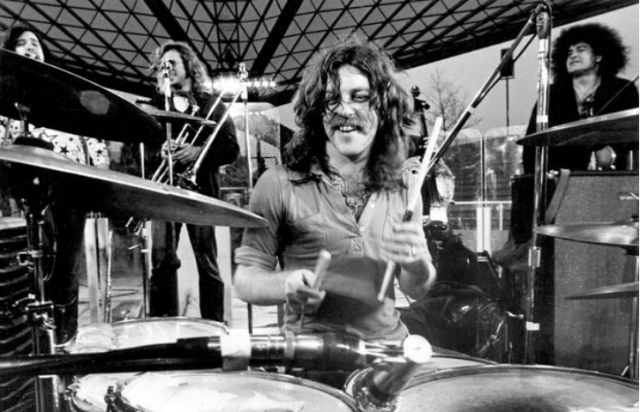 Skip Prokop was one of Canada's first major rock stars, a world-class drummer and talented songwriter who co-founded the groundbreaking jazz-rock band Lighthouse, which earned international acclaim in the 1970s. His death on August 30, after a long battle with heart disease, sparked an outpouring of tributes from the music world.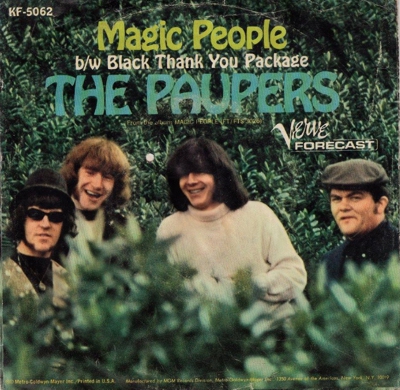 Prokop got his start with the Paupers, an innovative Toronto rock quartet that took New York by storm in March 1967 and became the first Canadian band to land a U.S. album deal. He then recorded with Janis Joplin, performed with Cass Elliot and Carlos Santana and became greatly admired for his session work with Peter, Paul & Mary and Al Kooper and Mike Bloomfield. But it was with Lighthouse, which released five best-selling albums and had four Top 10 singles including "One Fine Morning," that he really made his mark.
Lighthouse gave Prokop a wide canvas on which to explore new musical ideas. His concept of bringing together jazz horns, classical strings and a rock rhythm section was as audacious as it was innovative. When Lighthouse took off, it led other fusion acts like Chicago to follow suit. Ultimately, Prokop was a gifted drummer whose finesse and power inspired admiration from the likes of Rush's Neil Peart, who wrote: "Skip was a brilliant technician and delivered a superbly musical solo."
One of two children born in Hamilton, Ont. to Harry Prokop, a Ukrainian autoworker and his Irish hospital worker wife Janet, Prokop learned to play drums in the Sea Cadets Corps and quickly excelled at his instrument. His father instilled in him a strong work ethic and Ronn (the nickname "Skip" came later) would practice drum patterns constantly, even on his bedroom pillow at night. After joining the Toronto Optimist Drum Corps, a 17-year-old Prokop won the Canadian National Rudimental Drumming Championship, earning a scholarship offer from West Point Military Academy.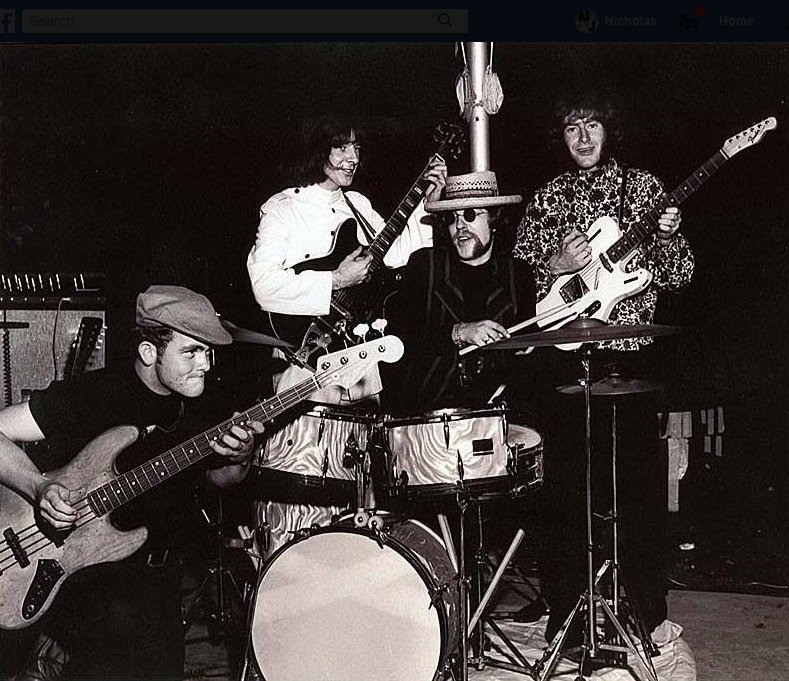 But Prokop already had his sights on a music career. Following graduation from Lakeshore Business College and a brief stint in the Toronto police force, he left the Drum Corps to form the Paupers with vocalist Bill Marion, guitarist Chuck Beal and bassist Denny Gerrard. A Beatles-style pop band, the Paupers enjoyed some local success in Toronto's Yorkville district but really started going places after hooking up with Bernie Finkelstein, who became their manager, and acquired singer-songwriter Adam Mitchell when Marion quit.
Retooled as a psychedelic rock group, the Paupers landed a gig at New York's Café au Go Go in March 1967. Finkelstein had got them on a bill with San Francisco's highly touted Jefferson Airplane. The Paupers wound up stealing the spotlight. Along with Beal's distorted fuzz guitar and Gerrard's frenetic bass solos, the Toronto band's dynamic stage show featured a wild rhythmic climax conceived by Prokop. "We used three drummers," recalls Mitchell. "Skip was on his kit, I was on tom-toms and Denny played a floor tom and a bass drum turned on its side to make a big, deep African sound. We were like a drum corps on LSD—it really packed a wallop."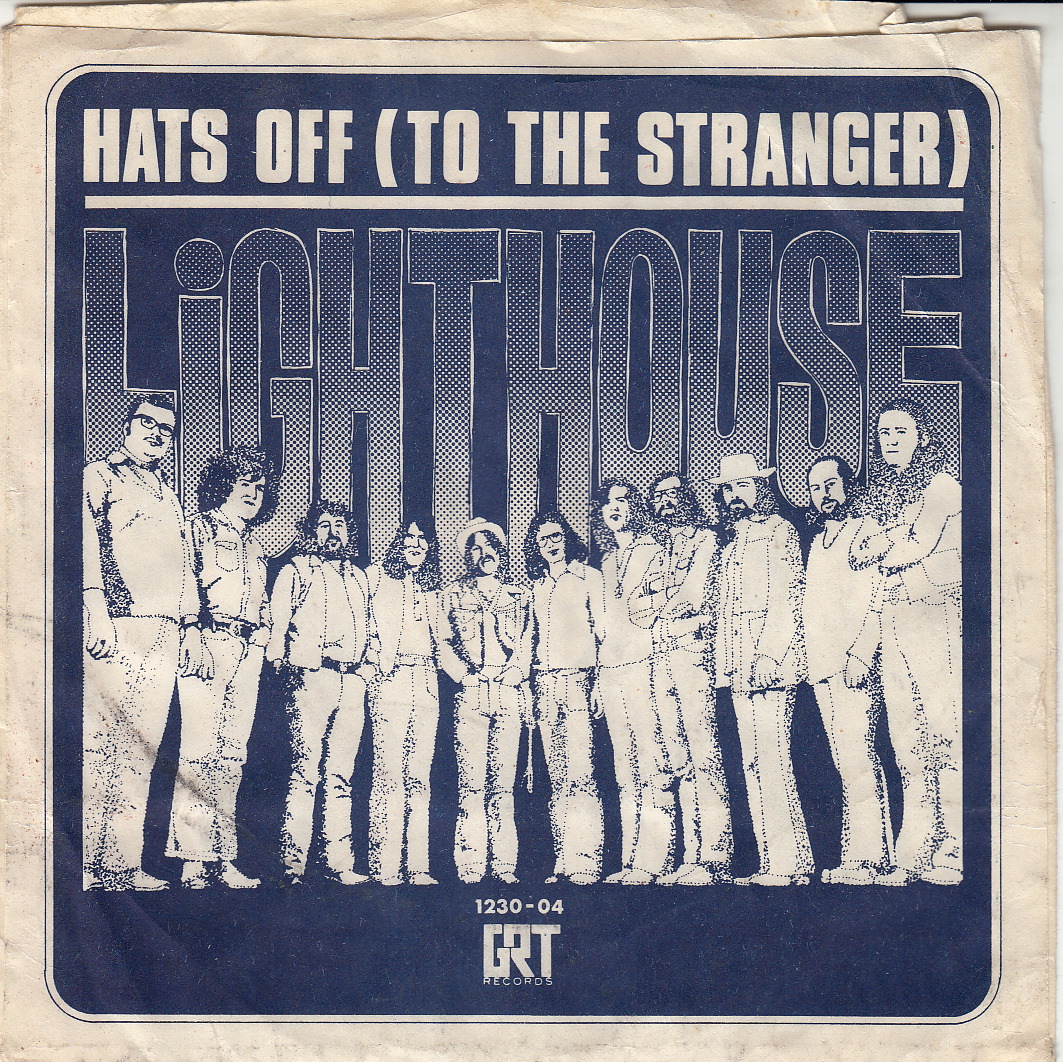 Riding high, the Paupers scored a U.S. record deal and joined the artist roster of industry heavyweight Albert Grossman. Prokop and his bandmates were suddenly the darlings of Canadian music. But the buzz started wearing off after the group's two albums failed to match the excitement of its live shows. Following a disastrous, drug-sabotaged appearance at the Monterey Pop Festival, the Paupers began drifting apart.
For Prokop, a chance meeting in New York with Toronto-based jazz keyboardist Paul Hoffert changed everything. He told Hoffert his dream of marrying brass, strings, electric instruments and drums into a new rock orchestra and they launched Lighthouse the following year. Hoffert says he admired Prokop's "chutzpah." The 13-piece band made its debut on May 14, 1969 at the Rock Pile in Toronto's Masonic Temple. Recalled Hoffert: "Skip was able to tap into Yorkville's rock scene and I knew I could call the Toronto Symphony and get four string players under the age of twenty-five who were totally into rock and roll. And I had no trouble finding horn players of that calibre either. It all came together very naturally." A recording deal and three albums with RCA followed in quick succession. Although well received critically, none of those albums were big sellers.
Meanwhile, Prokop made his voice heard in Ottawa one day in April 1970, where he argued at the CRTC hearings in favour of a Canadian content quota for radio. "The thing that I feel," he told the hearing, "is that it will set up a chain reaction. If Canada can get behind this whole thing, there will be a lot more kids who will make it worldwide. First of all, the kids who are recording will start getting hit records. Then Canadian kids will start paying a certain amount of money to go and see them in concert. This creates the beginning of an industry—you start creating stars within your own country." With the emotion rising in his voice, Prokop concluded, "This is something that Canada has never really had." Coming from a successful working musician, Prokop's words had weight and earned him the respect of both CRTC chairman Pierre Juneau and Prime Minister Pierre Trudeau. The CanCon quota came into effect the following year.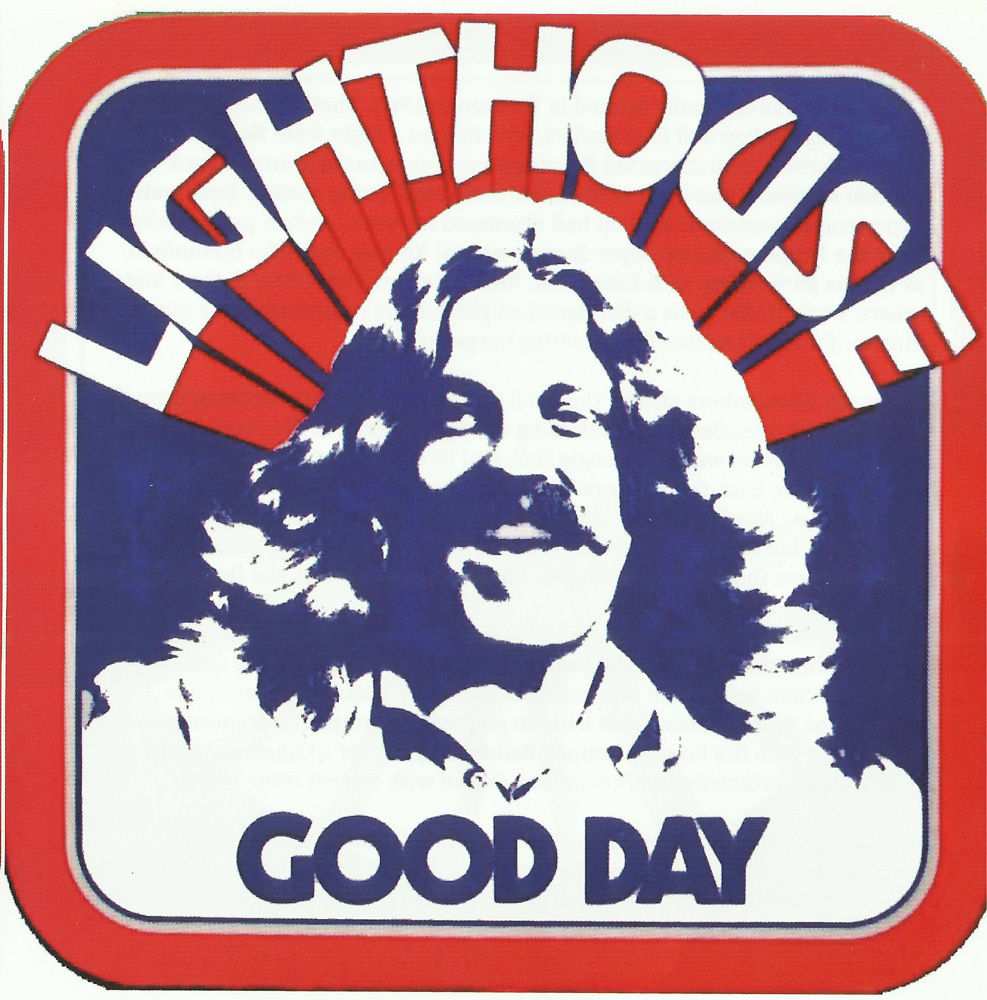 Lighthouse was an adventurous touring act, performing at major events like the Atlantic City Pop Festival and England's Isle of Wight Festival, where the band and Jimi Hendrix appeared on two successive nights due to audience demand. The group also performed with the Toronto, Montreal and Edmonton symphonies, the Cincinnati and Philadelphia orchestras and toured with the Royal Winnipeg Ballet production of Ballet High. Lighthouse guitarist Ralph Cole recommended the Edmonton Symphony to Procol Harum's Gary Brooker and the result, Procol Harum Live with the Edmonton Symphony Orchestra, became the British band's bestselling album.
Lighthouse's own record sales took off when the band teamed up with producer Jimmy Ienner and switched labels to GRT Records in Canada. Ienner had specific ideas about how to make the group's sound more commercial. Recalls former GRT president Ross Reynolds: "One day in the studio, Jimmy handed Skip a roll of tape and said 'Here's your drum solo.' That was his way of telling Skip his drum solo wasn't going to be on the album. Skip grumbled a bit, but realized the band was due for a change."
Along with Ienner's direction, Lighthouse benefited from two other changes: the addition of formidable singer Bob McBride and the sharpening of Prokop's pop songwriting. Beginning in 1971, Prokop's songs, including "One Fine Morning," "Hats Off (to the Stranger)" and "Sunny Days," all began topping the charts. "Skip had the rare ability to distil complex musical and lyrics ideas into simple, heartfelt and extremely catchy songs," says Hoffert. The group won the first of three successive Juno Awards for Best Group of the Year, with McBride taking Best Male Vocalist in 1973. And Lighthouse Live!, recorded at Carnegie Hall, became the first platinum album in Canada.
By 1974, the incessant cycle of recording, touring and promoting began to take its toll. First McBride, who was becoming unreliable due to substance abuse, went AWOL and Prokop joined the front line on guitar and vocals. Then Prokop himself quit and Lighthouse disbanded in 1976. During the '80s, Prokop became a born-again Christian and hosted a Christian-themed rock show on CFNY called "Between a Rock and a Hard Place." He also drummed in a Christian rock band, released a jazz album and later worked in advertising sales for several London, Ont. radio stations.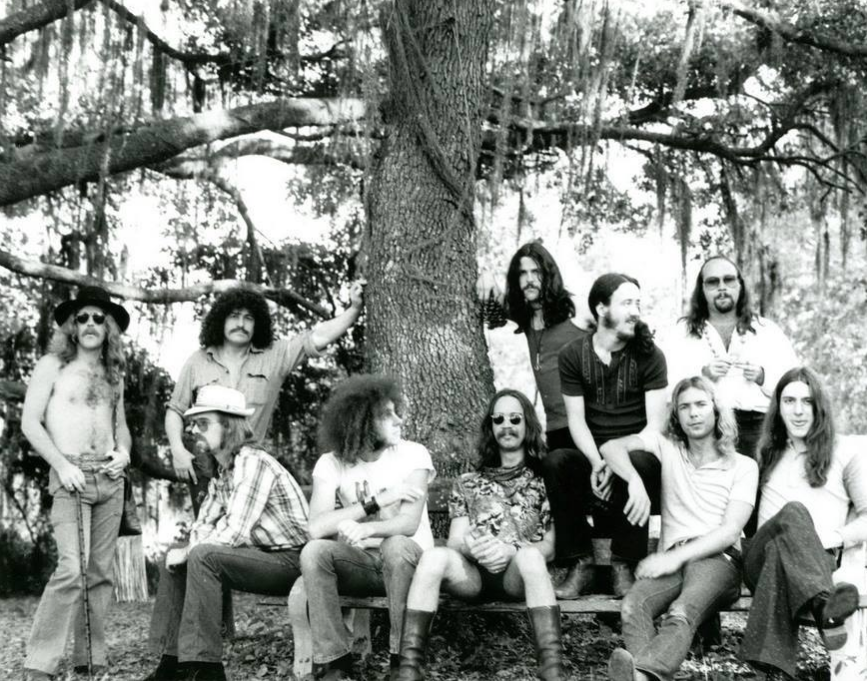 Prokop and Lighthouse reunited in 1982 for four large concerts at Ontario Place, dubbed One Fine Weekend, and then took another hiatus until 1992 and has continued to perform ever since. But Prokop, a heavy smoker and drinker, was forced to leave the band he started in 2012 due to health problems. He suffered a heart attack in 2013 and underwent bypass surgery the following year. Prokop's place in Lighthouse has been taken by his son, Jamie, who was taught to play drums by his father starting at the age of seven. "Dad wasn't always the easiest man to get along with," says Jamie, "because he was very opinionated and push himself and everyone around him to succeed. He couldn't stand mediocrity and I learned all about the benefits of hard work from him."
Prokop also had a caring side. He worked with the World Vision charity and two years ago, despite poor health, led a drumming workshop at Aylmer, Ont.'s South Dorchester Public School, teaching children to play rhythm patterns on Home Depot plastic pails. His remarkable life story will told in his forthcoming memoir, written with the help of music journalist Jaime Vernon.
Ronn "Skip" Prokop was born in Hamilton, Ont. on December 13, 1943 and died in Aylmer, Ont. on August 30, 2017. He was 73. He is pre-deceased by his parents and sister, Darlene, and leaves his wife, Tracy, and three children from his first marriage: Shannon, Cassandra and Jamie.
The Globe and Mail 8 September 2017