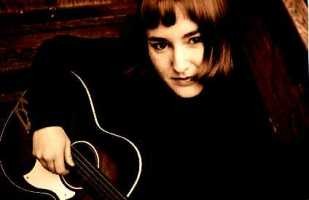 There's nothing morbid about Suzie Ungerleider. As her musical persona, Oh Susanna, she may be known for harrowing ballads of murder and destruction, all steeped in keening Appalachian-style vocals and plaintive pedal-steel guitars. But the acclaimed Canadian-based singer-songwriter is actually quite cheerful in person. The petite, soft-spoken musician smiled and giggled her way through most of a recent interview in Toronto. So where does this obsession with death come from? "It's really just a metaphorical device," explains the 31-year-old. "Many of my songs are about transformation. The characters in my songs, whether they're villains or victims, all go through profound changes. I like that."

Ungerleider has herself gone through a metamorphosis with her latest album, Sleepy Little Sailor. Its songs are considerably less violent and more personal than those on her two previous CDs. "I didn't want to be screaming and yelling so much on this record," says the musician, now on a cross-Canada tour. "I still want it to be intense, but in a softer and subtler way. Besides, death loses its power if you overuse it."

With a stage name borrowed from the famous Stephen Foster song, Ungerleider made her debut at Vancouver's Railway Club in 1995. Word began spreading about an artist whose voice conveyed "the evil of country blues," as one critic put it. That edginess was readily apparent in the ghostly images of Americana conjured up on Oh Susanna's self-titled first recording in 1996. Then came 1999's Johnstown, which enjoyed Top 10 status on college radio. Although only one song -- the sinister title track, about a prostitute's murder -- directly mentioned the 1889 flood in Johnstown, Pa., death permeated the entire album. With the kinder, gentler songs on Sleepy Little Sailor--including a stunning cover of Otis Redding's "I've Got Dreams to Remember" and Ungerleider's own "River Blue," which won her a Genie Award when the song was featured in the movie The Fishing Trip -- Oh Susanna now seems destined to expand her audience.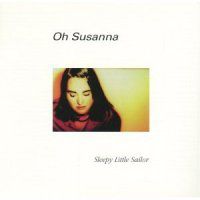 Born in Northampton, Mass., but raised in Vancouver, Ungerleider felt like a foreigner for much of her childhood -- even though she moved to Canada with her academic father, film-editor mother and elder sister when she was one. "My parents had lived in California, right where American Graffiti was shot, and I'd always hear about that culture and how much they were like the characters in the movie," she says. Meanwhile, she would insist she was American (she still has U.S. citizenship), while her American relatives thought of her as Canadian. "I got to be the outsider whichever place I was in."

A straight-A student, Ungerleider fell under the spell of blues and gospel in her early teens while attending the Vancouver Folk Festival. Then, in the midst of her liberal arts studies at Montreal's Concordia University, her future as a "nerdy student librarian" was averted when she began hosting a campus radio show. "I was taking a course with a very lofty title, the 'Great Books of Western Civilization,' studying everything from Plato and Homer onward," Ungerleider recalls. "But I got hooked on Hank Williams and Patsy Cline and started exploring more obscure, old-style folk, blues and country music. So I called my radio show the Great Works of Country and Western Civilization."

Less country and more soulful than its predecessors, Sleepy Little Sailor is also, as Ungerleider puts it, "more stream of consciousness than reportage, more inward and gentle." Ultimately, she says, it's a more "vulnerable" album -- thanks to singers Veda Hille and Kinnie Starr, with whom she shared stages as part of the Scrappy Bitch tours. Says Ungerleider: "A lot of what I do involves my Oh Susanna persona. Veda and Kinnie taught me to be more open in expressing myself, for which I'm very grateful." Although death becomes her, so too does the more life-affirming songs on Oh Susanna's latest.
Maclean's January 15, 2001