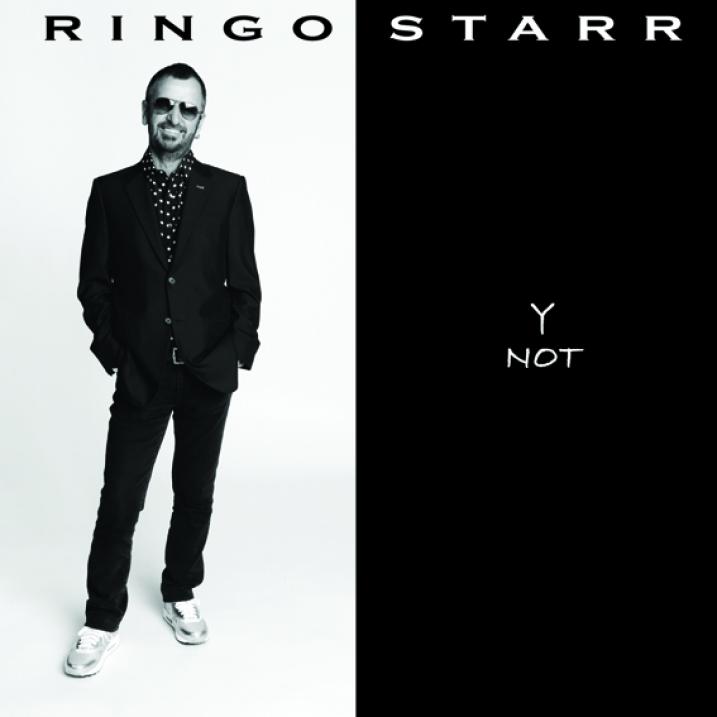 Don't feel sorry for Ringo. Although the man born Richard Starkey was always the sad-sack Beatle, the drummer with the large schnoz and puppy-dog eyes, Ringo Starr has always enjoyed a comical presence, coining some of the band's most memorable phrases and often stealing scenes from John, Paul and George in the movies Help! and A Hard Day's Night.
Ringo's own career, meanwhile, has been prosperous enough to contradict his image as the least talented member of the Fab Four. In fact, after Paul McCartney, Ringo was the most commercially successful solo Beatle. During the 1970s, he scored seven consecutive Top 10 singles, including "It Don't Come Easy," Back Off Boogaloo," Photograph" and "You're Sixteen," later providing the voice for Thomas the Tank Engine and regularly touring with his All-Starr Band. His marriage to actress Barbara Bach has proven equally resilient—28 years and going strong.
Now, with Y Not, Ringo has produced himself on his most personal album to date. Featuring guests ranging from guitarist and brother-in-law Joe Walsh, singers Joss Stone and Ben Harper, songs like "Fill in the Blanks," "Who's Your Daddy" and "The Other Side of Liverpool" tackle autobiographical themes. On the latter, Ringo sings of his early pre-Beatles hardships: "The other side of Liverpool is cold and damp/Only way out of there/drums, guitar and amp." But the album's biggest highlight is the appearance of Sir Paul, who plays bass on "Peace Dream" and duets with Ringo on "Walk With You," easily Y Not's best song.