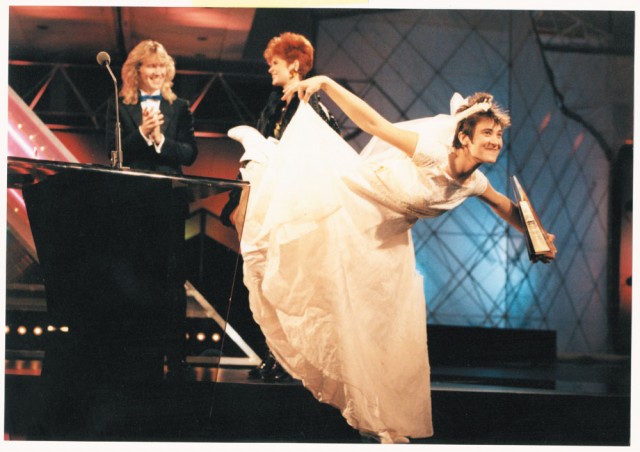 It's Juno week again. And once more, those vying for awards in Canadian music's biggest lovefest run the gamut from artistic to plastic-from the always compelling Leonard Cohen to the prefabricated pop quartet Sugar Jones.
The Junos, Canada's answer to the Grammys, have always been rife with eccentricities, as Cohen noted in 1993 while accepting an award. "It's only in a country like this," mused the man with the infamous monotone, "that I could get Male Vocalist of the Year."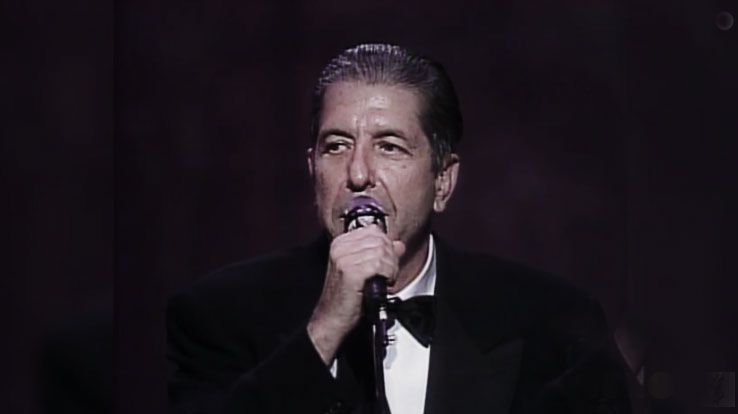 Cohen's competition that year included Neil Young, who is also not known for his dulcet tones. Young won the award two years later. After that, the category name was changed to Best Male Artist to prevent more bad jokes. Now, because "Juno" is a tough sell south of the border, organizers want to change the shows name to the Canadian Music Awards and see it become an annual event on MTV. Are they thinking that Americans don't know what Juno means? Big deal: neither do most Canadians. (They're named after Pierre Juneau, the one-time CRTC head who oversaw implementation of Canadian content regulations on radio. But the spelling was changed to Juno, after the Chief Goddess of the Roman pantheon. Go figure.)
Canadian music is cool precisely because it doesn't fit the traditional pop mould. Who would've thought Barenaked Ladies, hosts of this years Junos in St. Johns, Nfld., would become huge stars in the States for being their almost defiantly fat, geeky Canadian selves? Nickelback, nominated for four Junos, is the biggest band out of Canada since the Guess Who -and it's topped the U.S. charts despite a lead singer who looks like he hauls Molson cases off a beer truck.
Nor can our music be easily pigeonholed. Only Canada could produce a pop star like Nelly Furtado, who plays cultural hopscotch by singing Portuguese fado songs on a hip urban album. Harpist Loreena McKennitt can play Moroccan roll one minute, then morph into a Druidic New-Age goddess.
The Junos have always showcased Canadian quirkiness. The first event honoured fresh-faced Anne Murray and painfully shy Gordon Lightfoot, who ate sandwiches made by the mom of an organizer. Since then, we've had 30 years of unscripted highlights, such as when a chauffeur-driven Rolls Royce carried Rompin Ronnie Hawkins right onto the stage for his big entrance-only to have Hawkins rip his tux pants down the back as he stepped out. And k.d. lang accepted her award for Most Promising Female Vocalist wearing a wedding dress and army boots.
Then there was the time folksingers Ian & Sylvia were inducted into the Hall of Fame, with the Stetson-wearing Ian having ventured off his Alberta ranch for the occasion. That night, Tom Cochrane swept the awards for his Mad Mad World album and hit single "Life is a Highway," prompting host Rick Moranis at the end of the show to ask: "Ian Tyson, would you please move your horse so that Tom Cochrane can get his U-Haul out of here?"
The Junos aren't always fun. One year, I interviewed Art Bergmann, Vancouver's perennial punk rocker who normally is good for pithy, if sometimes surly, quotes about the vagaries of the music biz. But Bergmann, who had just lost to fellow Vancouverite Colin James in the Most Promising Male Vocalist category, was practically spitting razor blades. Moral: never interview a loser.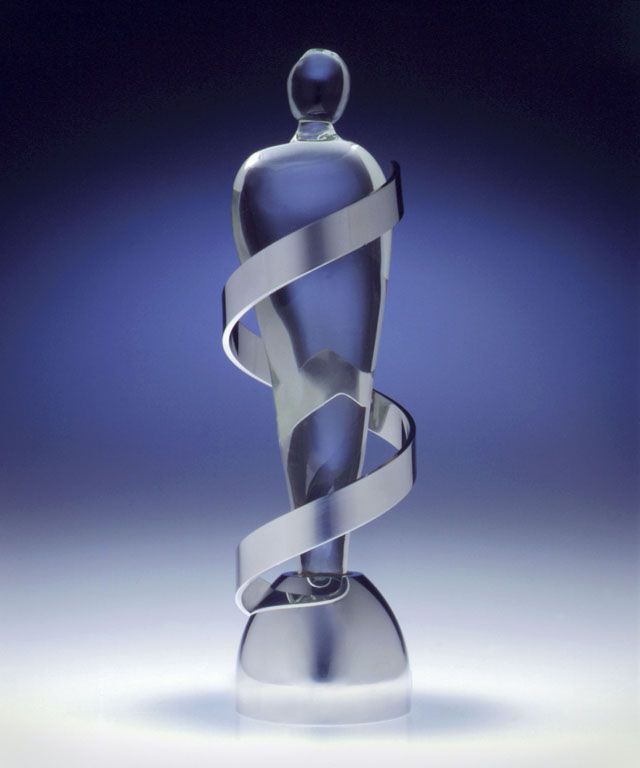 My favorite Juno moments include an electrifying duet by Celtic fiddler Natalie MacMaster and flamenco guitarist Jesse Cook; a stage full of pow-wow drummers and dancers that greeted Buffy Sainte-Marie; and The Band, backed by members of Blue Rodeo, singing The Weight. But there was no finer Juno moment than Rita MacNeil singing "Working Man" with a choir of miners, 50 strong, in overalls and hard hats, with their headlamps beaming out into the audience. Corny, yes, and there wasn't a dry eye among the otherwise jaded throng.
This year's awards show April 14 will be, as always, quintessentially Canadian. With the genuinely funny Ladies at the helm (their goofy dance with a bunch of Mounties two years ago was another Juno highlight), the show will include Alanis Morissette, Diana Krall and Newfoundland's Great Big Sea, who will doubtless project the sort of screech-fuelled spontaneity for which they're famous, on and off the Rock.
The best Canadian musicians survive-and thrive-by being their odd selves. Forget changing the name: that won't guarantee Juno success south of the border. Americans already know that some of the most memorable music comes from the Great White North. So what if they still don't get the Tragically Hip? Perhaps it's just as well: would Cannock gems like "Bobcaygeon" or "Fifty Mission Cap" even exist if the Hip were huge down south? We need at least one truly great rock band to call entirely our own.
Maclean's Contributing Editor Nicholas Jennings believes the Junos outshine the Grammys every time.

Maclean's April 15, 2002