They are the sensitive boys of Canadian pop. Both are acclaimed singer-songwriters, and both are unabashedly emotional. One is gay, with an impeccable musical pedigree, while the other, a father of two, has some of rock's biggest stars singing his praises. And -- surprise, surprise -- both are closest to their mothers. They may not seem like groundbreakers, but Rufus Wainwright and Ron Sexsmith are creating a seismic shift in pop music, bringing tender songs from a male point of view back into the mainstream. Until recently, solo artists were almost all women. While record labels scrambled to find the next Fiona Apple or Joan Osborne, male singer-songwriters couldn't get a break. The reverse sexism didn't go unnoticed by Sarah McLachlan, the mother of Lilith Fair. At the height of her wildly successful "chickapalooza," she observed: "If guys like Ron Sexsmith were women right now, they'd be huge."
Well, things are changing. Not since James Taylor and Canada's own Dan Hill wore their hearts on their record sleeves in the 1970s have sensitive guys been so visible. Wainwright, the son of folksingers Loudon Wainwright III and Kate McGarrigle, may not yet be huge, but his world-weary baritone seems to be everywhere right now -- on soundtracks for Moulin Rouge and the animated feature Shrek, as well as his fine second album, Poses. This summer, Wainwright is touring with the Pet Shop Boys and Soft Cell, in a largely gay festival with the cheeky title "Wotapalava." Sexsmith has been steadily winning fans -- Elvis Costello and Paul McCartney among them -- with his gentle but emotionally charged songs. His fourth major album, Blue Boy, may be his most appealing to date. It's rockier and more upbeat than his previous recordings, while still steeped in love and melancholy. This month, Sexsmith is performing right across Canada, stopping in New York on June 15 for an appearance on TV's Late Night with Conan O'Brien.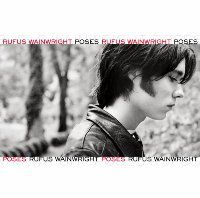 Musically, the Montreal-born Wainwright, 27, is the more eccentric of the two, with a taste for opera, Cole Porter and a melodramatic, cabaret-style delivery. His 1998 self-titled debut was filled with songs that luxuriated in the dizzily euphoric first rush of romance, like "Foolish Love" and "Imaginary Love." The romantic quotient remains high on Poses (DreamWorks/Universal), although there's a bittersweet quality to songs like "Rebel Prince" and "The Tower of Learning" that suggests love has become more transient and elusive. Sexsmith, 37, who was born in St. Catharines, Ont., and now lives in Toronto, plays more straight-ahead acoustic pop. But there's nothing ordinary about the intimate revelations on Blue Boy (Linus/Warner). While soul-baring is one of his hallmarks, Sexsmith has rarely sounded as vulnerable as he does on such new songs as "Foolproof," a touching jazz-piano ballad about putting a brave face on heartbreak.
Sitting on the front porch of a friend's house in Toronto's east end, the soft-spoken musician talked about the unexpected turns his life has taken. After recording Blue Boy, his U.S. label, Interscope, wasn't happy with the results and wanted to scrap the album. Sexsmith and his producer, renegade country artist Steve Earle, disagreed, and an emotionally draining legal battle began over the release. Then, last September, his 15-year marriage came to an end, the result of his depression and the "distance" he said was created from constant touring. Now separated, he and his wife share custody of a 16-year-old son and an 11-year-old daughter.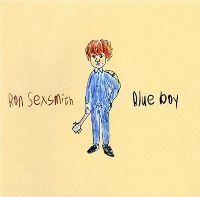 Sexsmith's album, available on the new Toronto-based label Linus Entertainment, opens with the horn-driven This Song, which seems to have been inspired by the conflict with Interscope. It puts a refreshing spin on the age-old battle of art versus commerce, making an impassioned pitch for the sanctity of original songs. Another number, the country-flecked "Thirsty Love," foreshadows his marital breakup with talk of "tears" and "composure now collapsing 'neath the weight of all our sighs."
The middle of three boys born to a truck driver and his wife, Ron grew up in a St. Catharines public housing development. His parents broke up when he was 2, leaving his mother, Dorothy, to raise her sons on a monthly welfare cheque (she remarried when Ron was 10). "She really had her hands full with the three of us," says Sexsmith, "but I don't remember her ever losing her temper or getting freaked out or anything. She really held it together." While his brothers were playing ball hockey with the neighbourhood kids, Ron was inside listening to Charlie Rich and Elvis Presley records. "They were my mom's," he recalls. "She had this box of 45s. Some parents might've said, 'Don't touch those,' but I had free reign. And if I was singing, she'd never tell me to keep it down or anything. She was always very supportive."
Wainwright was 3 when his parents split. He credits growing up in an extended matriarchy -- his mother, grandmother, his aunt Anna (the other performing McGarrigle sister), and his own sister, Martha (who joins him on the album and on tour) -- with instilling in him an almost hypersensitive nature. On the roof of a downtown Toronto nightclub before playing to a sold-out crowd, Wainwright, wearing flip-flops despite the cool spring temperature, laughs at his unusual childhood. "Emotions were always high-pitched in our house," he recalls. "Breaking down and crying was almost mandatory." It was, he added, "very opposite to my father and his family's culture, which was very staunch, American WASP-y, with everything hidden."
On Poses, Wainwright affectionately liberates his father's "One Man Guy" and turns the ode to self-absorption into a rousing anthem -- with the inevitable gay twist. Other numbers deal with affairs of the heart. "Greek Song" uses eastern strains to convey the exoticism of a wild one-night stand in a place where "one way is Rome and the other way is Mecca." The lush, string-laden title track is about a lost soul in a "red fetching leather jacket" who goes from "wanting to be someone" to being "drunk and wearing flip-flops on Fifth Avenue." Autobiographical? Only partly, Wainwright insists. "It's a combination of me and others I knew while living in New York's Chelsea Hotel," he says. "After my first album, a lot of doors opened for me and I was given access to the best clubs and restaurants. You get an overview of a certain section of society and see people either go up or down." He added: "I worried that it might eat me alive, the constant compliments and being given everything because you're young and fresh. You really go through the mill."
Wainwright also spent time hanging out in Los Angeles, which he describes in the deceptively sunny number California as having "so much to plunder" but also as a place where "life is the longest death." No wonder Wainwright has retreated to his home town of Montreal. And he's back under his mother's roof. It's convenient, he says, because they have separate apartments, but she cooks and does his laundry. However, he pays a price for the arrangement -- "She's my toughest critic."
Mom's definitely the word for the new breed of sensitive male singer-songwriter. The mother of Canada's flamboyant Hawksley Workman even creates erotic paintings to accompany his published poetry. It's doubtful that Sexsmith's or Wainwright's songs will ever become football anthems or frat-house drinking ditties. On the other hand, both artists have an ardent female following. And a growing male audience too. After all, they aren't the only sensitive guys out there.