It seemed a blues night like any other: a smoky room, beer in abundance and a packed dance floor. But the event last month, sponsored by the Toronto Blues Society, had a unique twist. Titled Real Rez Blues, it was a showcase of U.S. and Canadian aboriginal performers, all with a penchant for the classic, 12-bar form. Five acts appeared before the mostly native crowd of more than 800, including headliner Murray Porter, one of native music's rising stars. A baritone reminiscent of rhythm-and-blues great Percy Sledge, Porter thrilled the audience with his gritty versions of B. B. King and Big Joe Turner tunes. But when he sang his own 1492 Who Found Who, about Christopher Columbus, the Mohawk musician completely won over the crowd. "How can you find," he sang gruffly, "what was not lost?"
The native beat seems to be popping up everywhere--and it's not just the sound of powwow drums. Turn on the TV and there's Susan Aglukark singing Amazing Grace in Inuktitut. Flick on the radio and there's Kashtin with its breezy folk-rock in the Montagnais language. Even Porter's revisionist blues number about Columbus is getting airplay across Canada, on such stations as Toronto's Mix 99.9 and Montreal's CJAD. This week, pop star Buffy Sainte-Marie hosts Native Beat II, a celebration of Canadian aboriginal music at Toronto's Massey Hall featuring Kashtin, Aglukark, the Eagle Heart Drummers and Dancers, and Seventh Fire, an adventurous Ottawa-based rock band led by a singer named Thom E. Hawke. More evidence of the native-music boom can be found at this week's Juno Awards, where former member of The Band, Robbie Robertson, whose mother was Mohawk, will present the prize in the newly created Best Music of Aboriginal Canada category.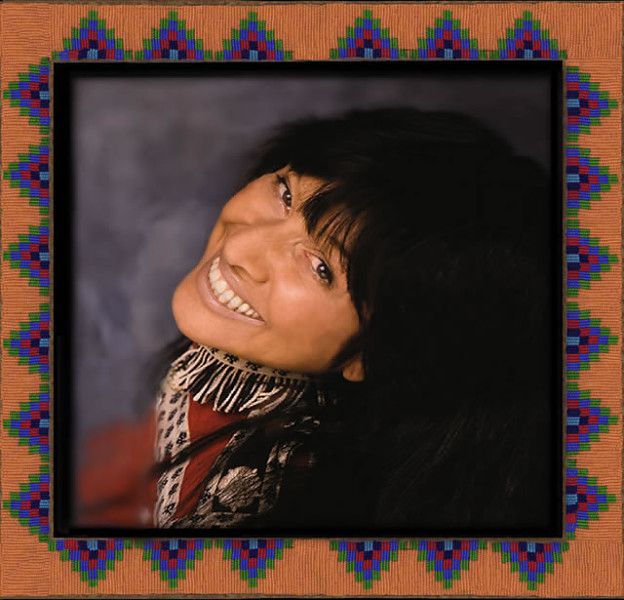 The creation of the new Juno category is record-industry recognition of a growing market. Companies specializing in native music--including Winnipeg's Sunshine Records, Saskatoon's Sweet Grass Records and the First Nations/Wawatay label of Sioux Lookout, Ont., which boasts a major distribution deal with EMI--are all flourishing. Sunshine president Ness Michaels says that aboriginal titles account for 75 to 85 per cent of his label's near-$1 million annual sales. He adds that, as with Sweet Grass, his biggest sellers are recordings by traditional powwow groups like the White Fish Bay Singers.
But at First Nations/Wawatay, the emphasis is on the contemporary sounds of Murray Porter, Seventh Fire and Lawrence Martin, a country artist who sings in Cree and English and whose debut album, the Juno-nominated Wapistan is Lawrence Martin, was recorded mainly in Nashville. "The times are really changing," says Martin, 38, a co-owner of the label, mayor of Sioux Lookout and executive director of Wawatay Communications, an aboriginal network with radio, television and newspaper holdings in Northern Ontario. "Native music has taken big strides. There's more artists, better production and even interest from overseas."
Aboriginal music has its own celebrities now, complete with major-label record deals and videos on MuchMusic. The top-selling Quebec duo Kashtin, the first native stars of the 1990s, get their U.S. launch next month with the release there of their second album, Innu, on Sony Music's Tri-Star label. Sales of Innu and the group's self-titled debut now total 350,000 in Canada. Meanwhile, EMI Music Canada has high hopes for Aglukark. Last year, the label issued a Christmas album by the Inuit singer and is now re-releasing Aglukark's Arctic Rose, an album that sold more than 13,000 copies independently. Says EMI president Deane Cameron: "The whole world music movement has made people more curious about music from other cultures, including aboriginal people."
The growth of native music mirrors the success of painters including Norval Morrisseau in the 1970s and such writers as Tomson Highway and Thomas King in the 1980s and 1990s. According to Elaine Bomberry, a talent agent from the Six Nations reserve near Brantford, Ont., who has worked with Highway and now represents musicians including Porter, it was inevitable that native music's time would come. But Bomberry, who largely developed the new aboriginal category for the Junos, adds that a major challenge is deciding what constitutes indigenous style. "Aboriginal music is now so broad," she says, "that it's difficult to define." Indeed, one of this year's nominees, Vancouver's Sazacha Red Sky, is a non-native singer who qualifies because she performs a prayer song composed by an Indian.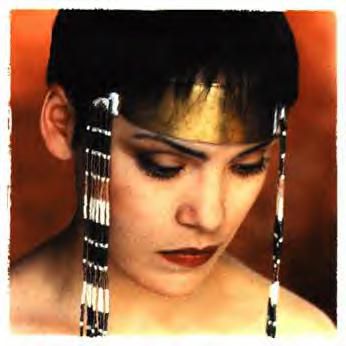 Ultimately, it comes down to whether or not the music reflects a native experience. Says Aglukark, who looks at the native issue of teenage suicide on the title song of Arctic Rose: "I sing about what I see around me. What makes my music aboriginal is that I am." For Martin, singing in his native Cree is as important as singing about cultural values--something he does on Elders, a song with tribal drumming that expresses hope for young people. Speaking from Nashville, where he is recording a new album, the soft-spoken father of eight says he is trying to express his native perspective in all of his work. "We have to encourage the kids to hang on to their culture," Martin insists. "That's very important."
Porter, who lives with his family on Six Nations, contends that music--even the blues--is the perfect way for native people to pass on their heritage. "Ours is an oral history," says Porter. "We never wrote down our legends or our stories. The blues seemed a natural vehicle because it's the music of oppressed people." He adds: "I like to say that I'm a red man singing the black man's blues in a white man's world." But many music lovers are color-blind. And the emergence of aboriginal performers has more to do with the fact that native people are finding their voices--and making powerful songs with them.
Maclean's March 21st 1994