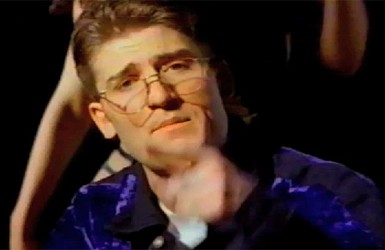 As a teenager growing up in the housing projects of north Toronto, Darrin O'Brien did not seem to have much of a future. An indifferent student from a working-class family, he spent much of his time drinking, fighting and getting caught on the wrong side of the law. His police record includes several convictions—for mischief, causing a disturbance and assault. Aside from his skill as a street fighter, O'Brien's only talent was mimicking the thick Jamaican dialect that he heard on reggae records and in his predominantly West Indian neighborhood. Then, in 1989, when he was 19, a brawl involving butcher knives sent him to jail on charges of attempted murder. But prison proved to be a turning point. There, at the Metro Toronto East Detention Centre, he wrote a song about being blamed for someone else's crime. And he performed it in the rapping style of reggae known as dancehall—to the delight, he recalls, of his fellow inmates. "That gave me courage," said the 23-year-old sensation who now calls himself Snow. "I knew that if I could rock that crowd, I could rock any crowd."
After eight months in jail awaiting trial, Snow was cleared of all charges and released. Since then, however, he has continued to have a rocky relationship with the law. As recently as last year, he served eight months of a one-year sentence in Ontario's minimum-security Maplehurst Correctional Centre for assault causing bodily harm. But he has also managed to win phenomenal success as a rookie recording artist. The song that he wrote in prison, "Informer," shot straight to the top of the charts in both Canada and the United States, where it has spent seven weeks in the number 1 position—a Canadian achievement matched only by Bryan Adams.
In fact, "Informer," a catchy but largely incomprehensible number, due to Snow's patois and rapid-fire delivery (the video includes subtitles), seems destined to become the surprise international hit of the year. A raw dispatch from the street, it details his arrest with lyrics that include "Detective man said Daddy Snow I stabbed someone down the lane, a licky boom boom down." Already, "Informer" is rising with a bullet on European and Asian charts. And the song is getting airplay even in Jamaica, where listeners apparently find the Irish-Canadian's rap style convincing.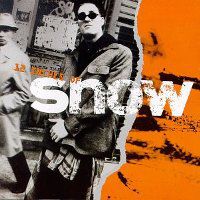 At the same time, Snow's debut album, 12 Inches of Snow, has hit platinum, with Canadian and U.S. sales of 100,000 and one million, respectively—largely on the strength of "Informer." The ruggedly handsome rapper, who has a particularly strong female following, is scheduled for an April 29 appearance on The Arsenio Hall Show. And now, with a second single, the soulful ballad "Girl, I've Been Hurt," and a Canadian tour starting in June, Snow is out to prove that he is no one-hit wonder.
Snow's success appears to have more to do with talent than novelty. The young artist co-wrote all 12 tracks on his album. And he is clearly at ease with a variety of pop styles, including rap and rhythm and blues, as well as dancehall. Snow's entry into the music world has been carefully orchestrated. Without a video or any mention of the artist's race, his American label, EastWest Records, test-marketed an initial track, "Lonely Monday Morning," with critics and radio disc jockeys. And his New York managers, Steve Salem and David Eng, who represent such top rap stars as Lisa Lisa and Cult Jam, chose to play down Snow's race and his criminal past—although they will provide copies of an RCMP list of the rapper's convictions to skeptical journalists. Said Salem: "We felt he should be judged on his talent, not his skin color. As for his criminal record, it is what it is."
During a break from New York rehearsals for his upcoming tour, Snow was in Toronto last week visiting family and friends—including his girlfriend of six years, Tamei Edberg, a 24-year-old model. The son of a taxi driver and a homemaker who divorced when he was three weeks old, the rapper says that he grew up with few opportunities or ambitions. Living with his mother, Donna, an older brother and a younger sister and brother in the Allenbury projects, he succumbed to a vicious cycle of alcohol abuse and street fights. Running with gangs, including one called the Irish Republican Brotherhood, he dropped out of Grade 9. "I never had nothin' to do except drink and fight," Snow recalled in an unrefined voice that somehow fits his lantern jaw. "Sometimes, I'd fantasize that I was Bruce Lee, or maybe one of the guys in Kiss. But mostly, I just hung out and got into trouble."
Snow did find time, however, to develop his skills as a dancehall rapper. His Jamaican-born performing partner, DJ (originally Marvin) Prince, recalls that at basement parties where Snow first began rapping, his friend was the only white person there. "People would think he was a cop or something," said Prince. "But when he started rapping, people freaked out." Snow developed a delivery that involves a kind of stylized stutter and staccato repetition of words, broken periodically by his smooth tenor singing voice.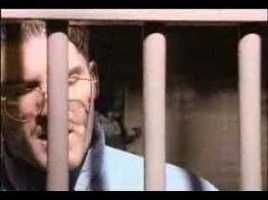 But he continued to drink, and alcohol unleashed his temper. His last fight, two years ago, threatened to kill his then-fledgling career. Outside a bar one night, Snow got into an argument and beat another man with a crowbar. He later pleaded guilty to assault causing bodily harm and was sentenced to a year at Maplehurst. By that time, DJ Prince had introduced Snow to New York rap artist MC Shan, who in turn introduced the rapper to managers Salem and Eng. With Shan producing, the rapper, Prince and some backup musicians went into the studio in early 1992 to record 12 Inches of Snow and completed it before the rapper had to begin his jail term. He was released on Jan. 11, just in time to see his album hit record stores. (He is on probation until January, 1995.)
Snow now says that if he had not found music, he probably would have got into crime big time. "Probably the Mafia," he joked, adding, "I was applying." Now, he insists that his criminal days are over. He is making enough money to plan on buying his mother a house in Florida. Last year, he left Allenbury and moved into an apartment in another Toronto suburb occupied by his girlfriend and her mother (he also has an apartment in New York City). And he credits new friends, including Shan, with helping him to quit drinking. Snow also says that he found the prison system supportive of his budding music career. Last December, Chris Carroll, senior assistant superintendent at Maplehurst, granted him a pass for an appearance on the MuchMusic TV channel. And when his "Informer" video got its first broadcast, the rapper says that he watched it from the prison lounge—amid cheers from the other inmates. "The day I got out, my friends picked me up in a white limo," he recalled. "I wasn't showing off. I just wanted to prove that this is a different life now, that I'm leaving in good spirits, in a good car—and not coming back."
The bigger challenge may be winning credibility as a performer. Most reviews of Snow have raised comparisons with Vanilla Ice, the white American rapper whom critics dismissed as an exploiter of fundamentally black rap music. But according to Salem, Snow's role in dancehall music, a style recently popularized by the mainstream success of Jamaican star Shabba Ranks, is legitimate. "He knows that culture and obviously loves it," said Salem. In agreement is Rupert Harvey, leader of the veteran Toronto reggae band Messenjah, with whom Snow performed briefly in 1990. "He grew up in the projects with Jamaican friends," said Harvey, himself a native of Jamaica. "Dancehall is more natural for him than rock 'n' roll."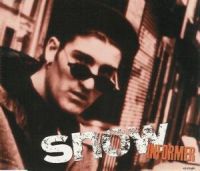 Snow insists that although he emulates his reggae heroes, performers including Barrington Levy, Eek-a-Mouse and Junior Reid, he has never pretended to be Jamaican. He says that it was the heavy bass and rhythmic, scattershot vocal style of dancehall that first attracted him to the music. Dancehall, born in the ghettos of Kingston, Jamaica, has been around since the earliest days of reggae, in the mid-1960s. But with its cruder musical and lyrical content and its emphasis on dancing, it has only recently emerged as a dominant style. Along with Shabba Ranks, several Jamaican dancehall artists, including Super Cat, Mad Cobra and Tiger, have been signed recently to major labels. Much of the new music, however, is highly sexual and tends to glamorize violence and guns. Indeed, several of Snow's favorite performers, including Tenor Saw, Nitty Gritty and Major Worries, have all been killed violently. Another performer, Buju Banton, recently made headlines with the song "Boom Bye Bye," which advocates the killing of homosexuals.
Despite Snow's own pugilistic past, his songs have few references to fighting or guns. In fact, the performer says that reggae music can, in the tradition of Bob Marley, be a force for peace and racial unity. As for his own success, he hopes that it might help other Toronto dancehall artists, including the multiracial band Culture Shock and Jamaican-born Carla Marshall, who recently signed an international deal with Columbia Records. Marshall's manager, Denise Jones, admits that Snow's sudden rise bodes well for the future of reggae. But she adds that it is too early to tell whether Snow has the talent to stay on top. "He has only had one hit single," said Jones. "People want to see what else he can do."
As his latest single tests the waters on radio, and Snow himself readies a band for his first-ever tour, the same thought is undoubtedly crossing other people's minds. But Darrin O'Brien, full of his newfound confidence, says that there is no doubt he can produce another hit song like "Informer." He added, with a chuckle, "I just hope I can do it without having to go to jail."