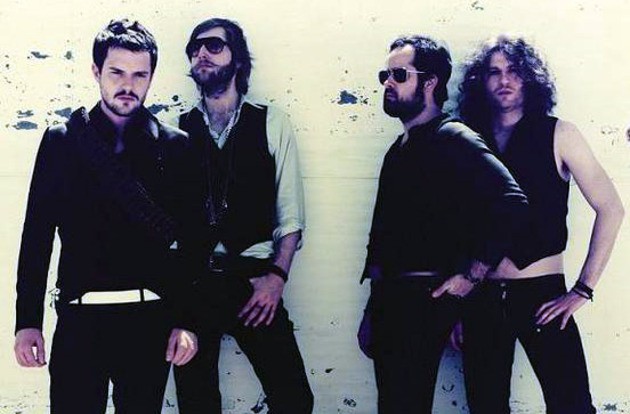 Some bands get the Bono Talk, where U2's Pope-like singer advises aspiring musicians on various rock truths and how to keep it real. Others get the Elton Chat, with Captain Fantastic dispensing his own sparkling pearls of wisdom. The Killers received the latter while Sir Elton was performing in the group's glitzy hometown of Las Vegas. Brandon Flowers, The Killers' singer-keyboardist, recalls that John was doing his thing at Caesar's Palace last year as his band was recording across the street at the Palm Hotel and Casino. "We'd shoot over to catch his show every now and then and one day he dropped in to see us in the studio—it was quite an honor," says Flowers. And what did the Chat entail? "Elton said we should really hone in on what we're doing and not lose sight of what's important, which is songwriting, and that it's our duty to write the very best songs we can." Added Flowers, laughing: "It's easy for him to say—he's so brilliantly prolific."
The Killers have clearly taken the Rocket Man's advice to heart. With Sam's Town, America's hottest new band has delivered a superb followup to its bestselling 2004 debut, Hot Fuss. While still rooted in infectious synth-pop, the new album expands on that sound to include bigger, more rock-oriented numbers full of stirring harmonies and driving guitars. Produced by the team of Flood and Alan Moulder (U2, Smashing Pumpkins), it features songs as intimate as the hymn-like "Read My Mind" and as epic as "The River is Wild," with its inspiring, majestic sweep. Lyrically, too, Flowers tackles ambitious themes of hope, fear, dreams and temptations—or, as he sings on the closing track "Exitlude," everything "from bonfires of trust to flashfloods of pain." The album, which takes its name from the famous hotel and gambling hall on the Las Vegas outskirts built by local legend Sam Boyd, is as glittery as Sin City's neon-filled Strip and as thrilling as a high-stakes poker game. And it seems certain to win The Killers another jackpot of sales and accolades.
On the phone from Paris, where the band is busy promoting Sam's Town, Flowers talks about the allure of Las Vegas, his musical heroes and the inspirations behind the new songs. All of the band members, including guitarist Dave Keuning, bassist Mark Stoermer and drummer Ronnie Vanucci, are from the gambling capital and have no intention of adopting Sheryl Crow's "Leaving Las Vegas" as their theme song. Like any good Vegas act, The Killers have known from the beginning that it's all about performance, something that the group's flamboyant frontman believes has helped to define his group. "We always had that larger-than-life element and wanting to put on a great show," says Flowers. "A lot of people say that it's in our blood." Certainly, when it comes to image and stage presence, The Killers have been as brazen as showgirls, adopting the flashing lights and attire of early favorites Duran Duran, with Flowers doing his best, eyeliner-laden Simon Le Bon impersonation. Then there's the fashionable flirtation with sexual ambiguity on Hot Fuss songs like "Andy, You're a Star" and "Somebody Told Me," with its now-famous line "you had a boyfriend who looked like a girlfriend I had in February of last year."
Flowers, raised a Mormon and apparently still a believer, is aware of contradictions between religion and rock excess. "I have a big push and pull that goes on in my life, as do a lot of people who might be religious or something else," says Flowers, who has reportedly quit cigarettes and drinking and last year married his longtime girlfriend, Tana Munbowsky. "But I'm comfortable with where I am right now. I feel that I'm the man I'm going to be for the rest of my life and that this new album is telling the story of me getting there." That self-assurance shines through on songs like the album's first single, the propulsive "When You Were Young." Overall, Sam's Town leans less heavily on Flowers' usual Anglophile fixations and embraces the exuberance of Born to Run-era Bruce Springsteen. Flowers agrees that "The River is Wild." is reminiscent of "Thunder Road." "There's definitely a moment there that captures that," he admits, "the way that it rolls on and you don't get bored and it just explodes and you feel young." Beyond Springsteen, Flowers says his current songwriting influences include Jim Croce, Otis Redding and Peter Gabriel. "People get stuck on one thing, but there's so much music out there to learn from and I think it really shows on this album."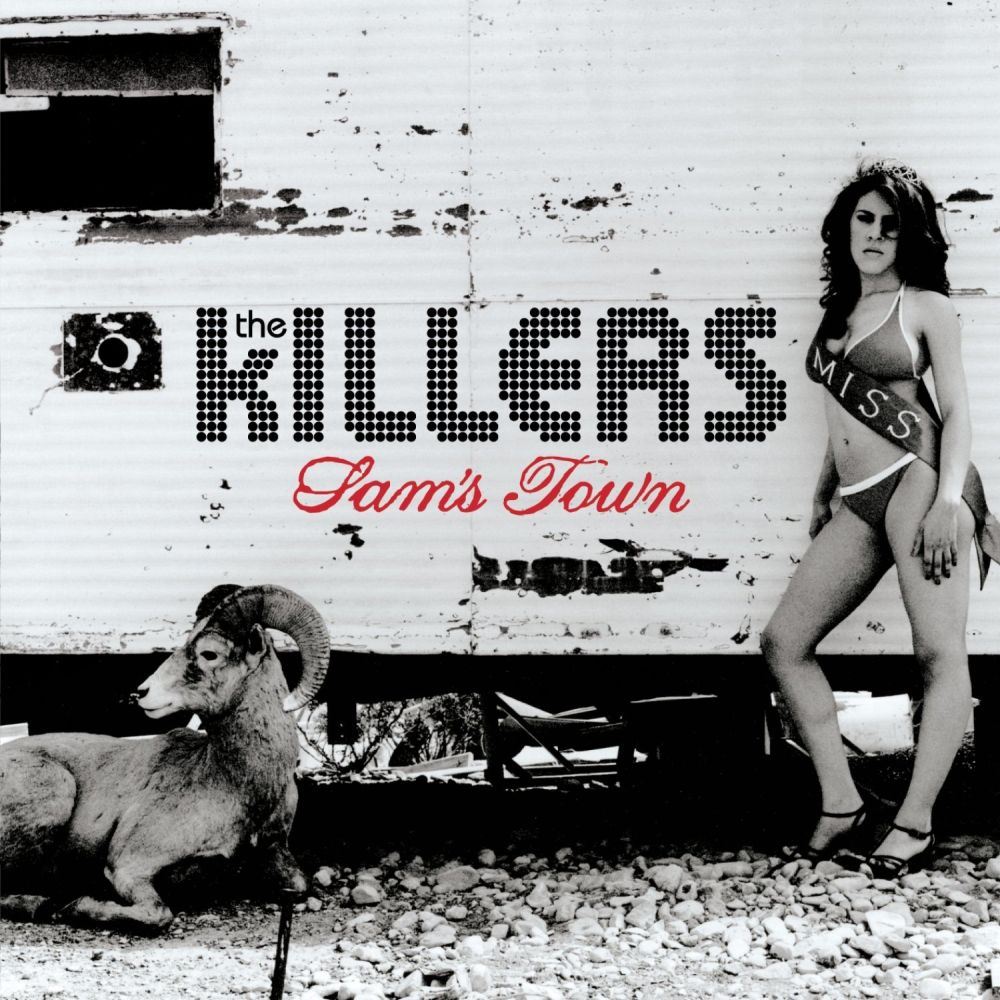 The new album's darkest number is the menacing, mid-tempo rocker "Uncle Jonny," which details a family member's cocaine addiction. Flowers says it's all true. "Yeah, Jonny, who's my mom's brother has been to some really dark places in his life," he admits, "not just with cocaine but acid and speed and everything. At one point, he even shot himself but lived. Throughout my life I've watched all these instances and how my mom suffered." But the track ultimately reaches for an inspirational conclusion, as Jonny successfully battles his demons. Flowers says that his uncle knows all about his depiction in the song: "I saw him at dinner at my mom's birthday about a month ago and he said, 'I hear that I'm being immortalized.' Uncle Jonny's a rocker, so he's excited."
The youngest of six children born to a grocer and his wife, Flowers grew up in the Church of Jesus Christ of Latter-Day Saints and attributes his fashion sense to his four sisters. His life-altering moment came in college when he heard David Bowie's "Changes" on a car radio. Flowers formed The Killers while working as a bellhop at Vegas' Gold Coast Hotel. After gigs at a gay drag club called Tramps, the band got signed to a British indie label on the strength of its early hit about jealousy, "Mr. Brightside." Almost immediately, The Killers' glam look and retro sound was embraced by the U.K. press, especially music magazine NME which proclaimed the group "The Best British Band to Come from the U.S." Hot Fuss followed, as did hit singles and staggering worldwide album sales of five million. The band began attracting celebrity attention and top-flight collaborators, including rock photographer-filmmaker Anton Corbijn who shot the video for the group's anthemic "All These Things That I've Done."
The most recent example of The Killers' cachet was the band's hiring of film auteur Tim Burton to shoot the video for "Bones," an eccentric operatic pop number from Sam's Town. "The canvas is huge for us right now," says Flowers. "Nobody's looking over our shoulders telling us what to do. We're getting to make the kind of music we want and connect with people through our songs—that's what rock and roll is all about." Elton, rock's consummate entertainer, can't help but be proud of his new protégés.