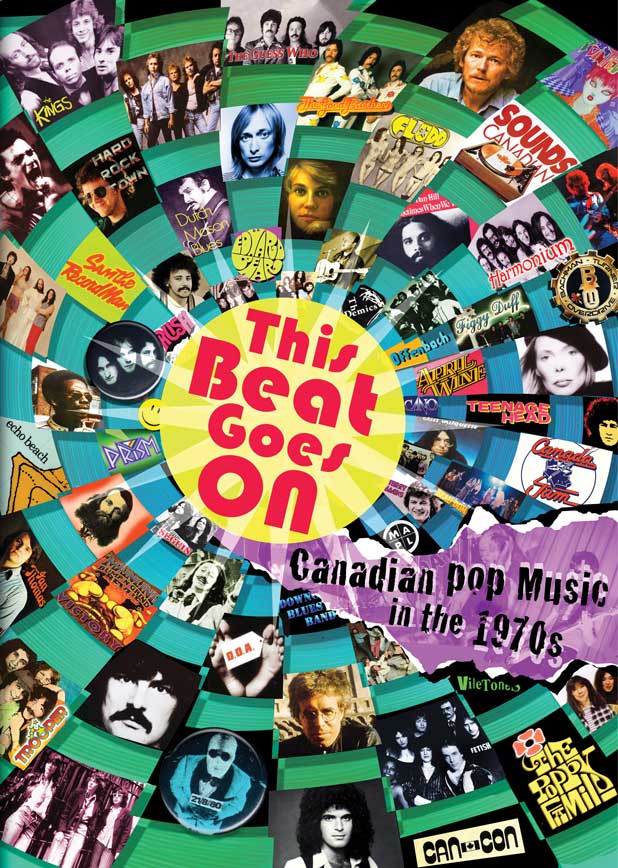 Now available: This Beat Goes On DVD. This Beat Goes On tells the story of Canadian music in the 1970s, a ground-breaking era of great sounds, from glam and progressive rock to punk and reggae. Set in the formative years of Canada's music industry, This Beat Goes On offers a jukebox full of chart-topping songs from, from Gordon Lightfoot's "Sundown" and Burton Cummings' "Stand Tall" to Trooper's "Raise a Little Hell" and Loverboy's "Turn Me Loose."
Mixing archival footage with candid interviews, the documentary features proven hitmakers like Anne Murray, Neil Young and The Guess Who as well as a wealth of new folksingers, blues artists and mullet-rockers. Solo artists like Joni Mitchell and progressive rockers Rush still rule, but it's also a time of shaved heads and skinny ties, as punk and new wave artists push their way into the spotlight. By the end of the decade, the Can-rock revolution has arrived.
From B.T.O. to D.O.A., This Beat Goes On presents the wealth of music that sprang from the Great White North during the explosive Seventies.
Bonus DVD segments/artists interviews (not previously aired on TV) with Dan Hill, Joe Keithley, Bob and Daniel Lanois, Steven Leckie, Murray McLauchlan, Carole Pope, Nash The Slash and Valdy.
A portion of the proceeds from the sales of this DVD will go to support MusiCounts, Canada's music education charity associated with The Canadian Academy of Recording Arts and Sciences, which helps to keep music alive in schools across the country.