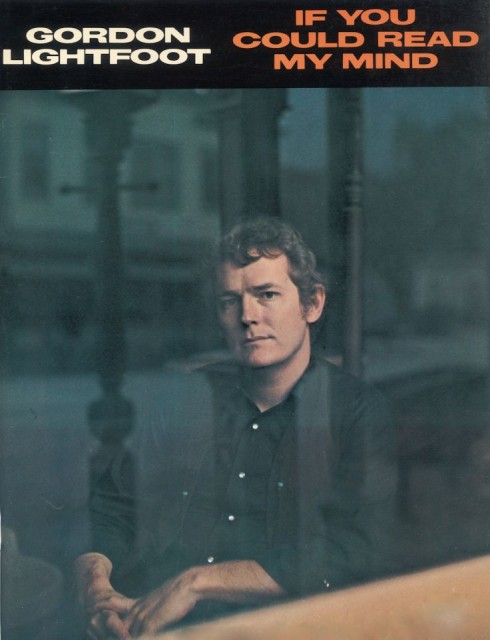 One of Gordon Lightfoot's best-known songs was born out of a dying marriage. With its visions of wishing-well ghosts, movie queens and paperback novels, "If You Could Read My Mind" contains some of Lightfoot's most vivid imagery. Emotionally, the lyrics stand out for their startling honesty. The words had poured out of him one afternoon in 1969, while sitting alone in an empty house.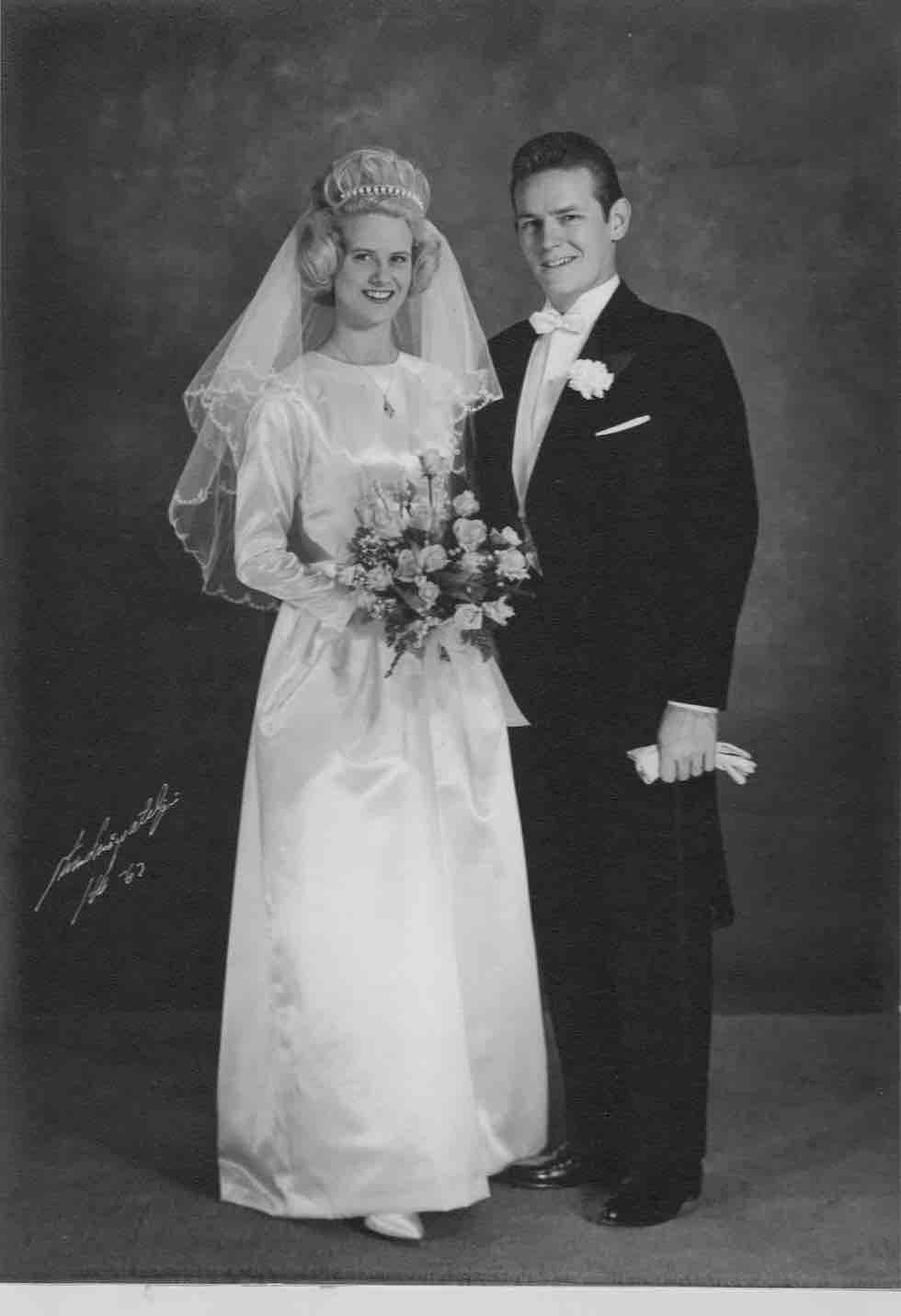 Baring his soul like never before, he'd written lines like "I don't know where we went wrong, but the feeling's gone and I just can't get it back." There was little doubt it was about his broken marriage. The words "heroes often fail" suggest he blamed himself for its demise, but the phrase "chains upon my feet" indicates he also felt imprisoned by it.
Lightfoot had met Brita Olaisson in 1962, just as he was trying to get his solo career off the ground. Newly arrived from Sweden, Brita was a smart, attractive blonde who lived in the same rooming house as Lightfoot in Toronto's Annex neighbourhood. They hit it off and married a year later in Brita's hometown of Stockholm. After spending their first summer together in London, England, where Lightfoot appeared on a BBC TV series, the couple holidayed in Ireland and then returned to Toronto. Brita was already pregnant with their first child. Meanwhile, Lightfoot's ambition to succeed with his music kept him away from home much of the time. And the second child that quickly followed only caused him to tour even more to support his growing family.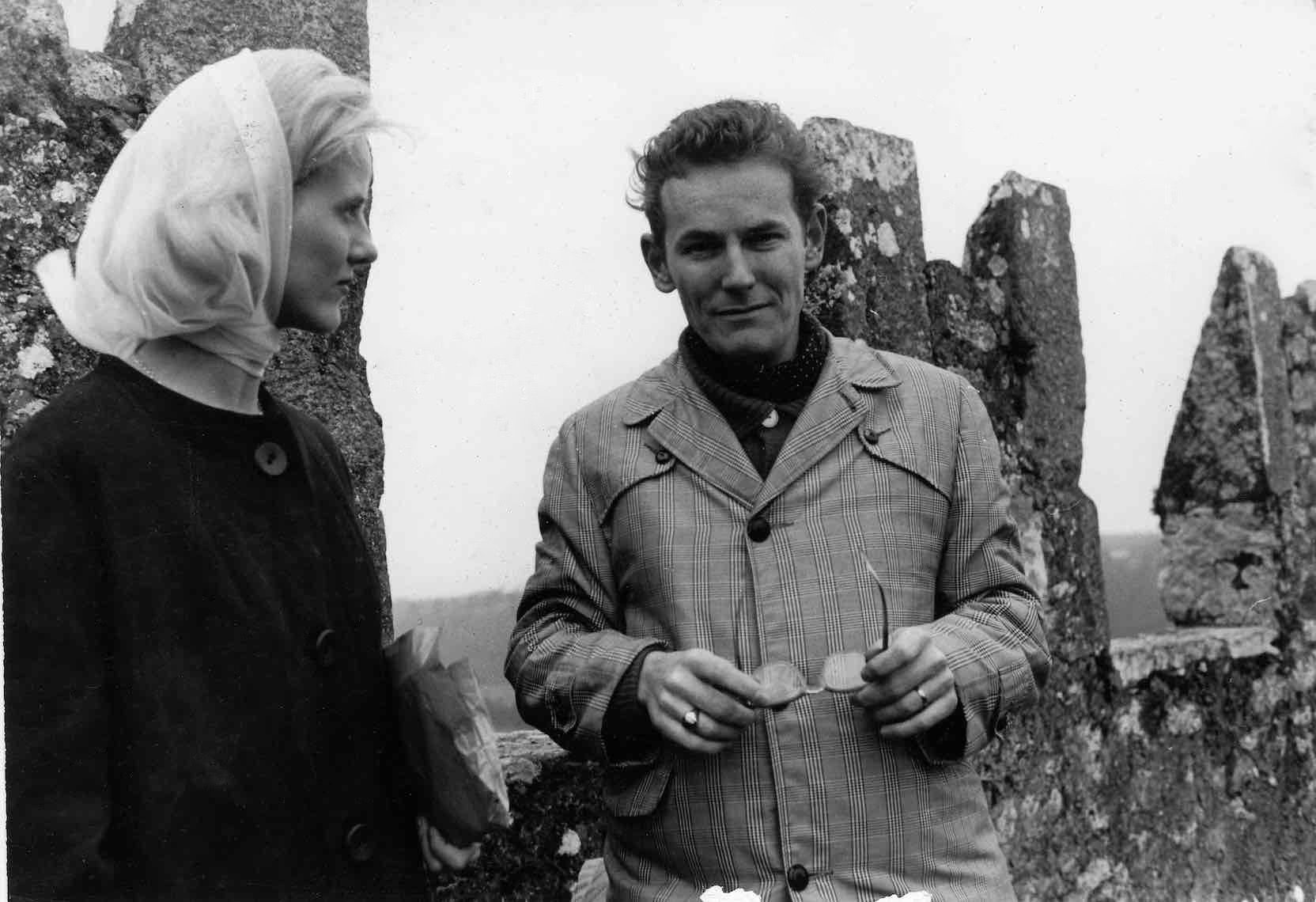 Brita had been hugely supportive of Lightfoot's career. With her level head and mathematical skills, she'd been a willing sounding board and shrewd financial advisor. But Lightfoot's frequent absences and his affairs with other women in towns and cities where he performed had put a strain on their marriage. There was jealousy, mistrust and a growing distance between them—and no apparent way to bridge the gap. In 1969, during one of their frequent fights, Lightfoot had lost his temper with Brita and put his fist through a door. His broken hand became an ugly metaphor for the dissolution of their marriage.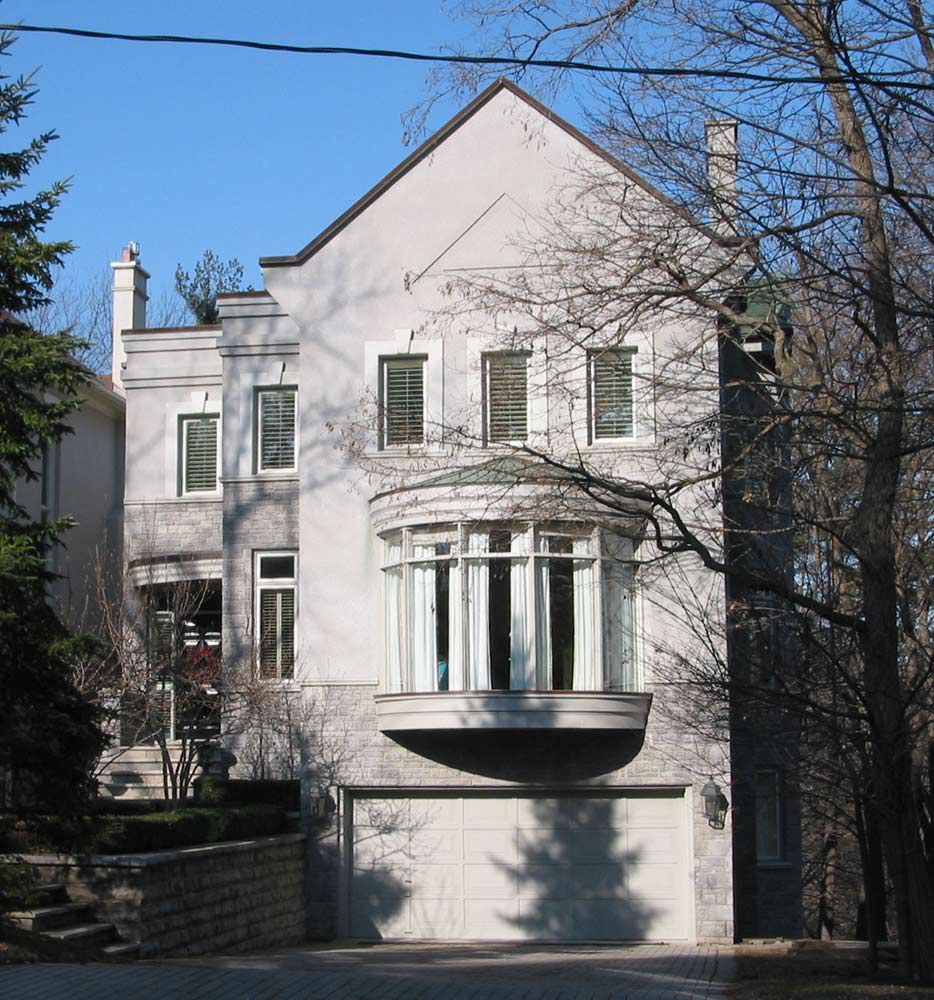 That same year, Lightfoot signed a recording deal with Warner/Reprise. His first order of business was to write new songs for a new album. In July, while his wife Brita and their children, Fred and Ingrid, were still in the family home, Lightfoot moved into a large new house he'd purchased at 222 Blythwood Road, in a quiet Toronto neighborhood just off Mount Pleasant. With just a wicker chair and his beloved Quebec table for furnishings, it became Lightfoot's songwriting retreat. It was there he composed "If You Could Read My Mind."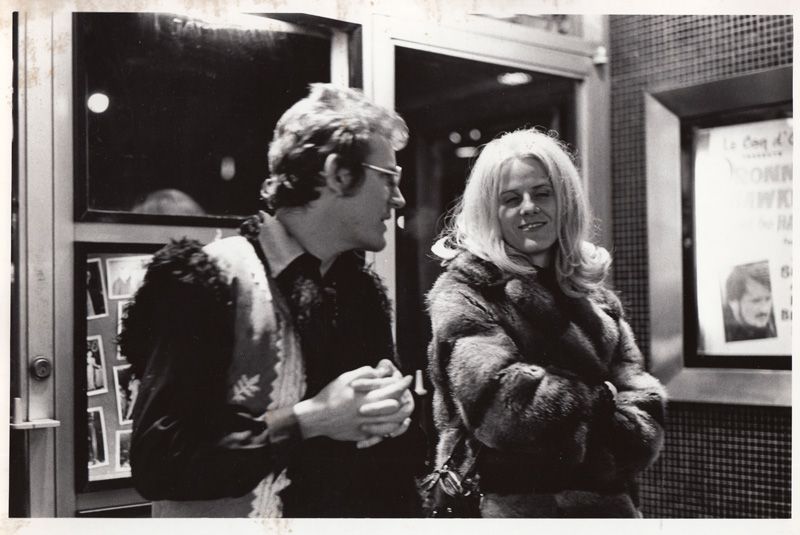 Lightfoot's new album, Sit Down Young Stranger, came out in May 1970. Warner decided that Lightfoot's first single should be his cover of Kristofferson's "Me and Bobby McGee"—the only song on it he didn't write. If Lightfoot was ticked, he didn't let on. He was pleased that the album was receiving strong reviews, including one from Rolling Stone, which called it "some of the nicest folk music on record anywhere." Also heartening: Dylan had just released a version of "Early Morning Rain" on his Self Portrait album.
But then a strange thing happened: Emperor Smith, a disc jockey at Seattle's highly influential KJR radio station, discovered "If You Could Read My Mind" on Sit Down Young Stranger and started playing it instead of "Me and Bobby McGee." Soon, other radio stations jumped on board, and Lightfoot's song started getting airplay across the country. Prompted by the strong listener response, Warner/Reprise released "If You Could Read My Mind" as the follow-up single. "It's a highly sophisticated, beautiful song, but it didn't have a conventional structure, so I assumed radio wasn't going to accept it," says Warner producer Lenny Waronker. "But it became our unexpected hit, and a very pleasant surprise." Almost immediately, the song reached Billboard's Top 40.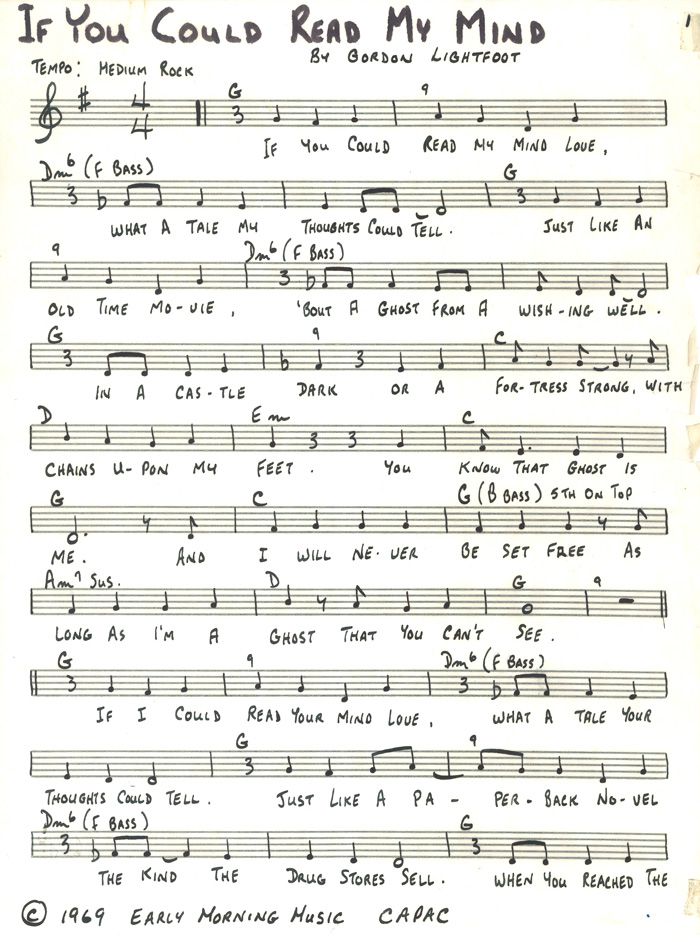 In February 1971, thanks to snowballing radio play, "If You Could Read My Mind" hit number 5 on the Billboard Hot 100 singles chart and number 1 on the magazine's Easy Listening chart. It was so successful that Warner/Reprise renamed Lightfoot's album. Up to that point, Sit Down Young Stranger had sold about 80,000 copies. The title was changed to If You Could Read My Mind and within six weeks it had sold 650,000 copies. And it kept on selling. Lightfoot finally had his long-awaited US hit.
"If You Could Read My Mind" has become Lightfoot's most covered song, with over 300 recorded versions by everyone from Johnny Cash, Barbra Streisand and Neil Young to Holly Cole, Glen Campbell and Olivia Newton-John. There are two disco hit versions, one by Viola Wills and another by Stars on 54. Diana Krall and Sarah McLachlan recorded a duet of it on Krall's 2015 album Wallflower.
Speaking of duets, "If You Could Read My Mind" remains one of the few songs of his that Lightfoot has ever sung with another artist. In 1984, Lightfoot sang it on TV's Solid Gold with Marilyn McCoo, formerly of the Fifth Dimension.
Watch Lightfoot duet with Marilyn McCoo
One final footnote: Lightfoot's daughter Ingrid had once challenged him on the sentiment expressed in the lyrics. Recalled Lightfoot: "She said, 'Daddy, it's not "the feelings that you lack," it's "the feelings that we lack.' She was clear that I was pointing at her mum. She said, 'Wasn't it a two-way street, Daddy?' And I said, 'You know, you're right.'" From that point on, Lightfoot has always sung his famous song with the words "the feelings that we lack."
Adapted from Lightfoot by Nicholas Jennings. Copyright © 2017 Nicholas Jennings. Published by Viking, an imprint of Penguin Canada, a division of Penguin Random House Canada Limited. Photographs used are courtesy of Gordon Lightfoot unless otherwise stated. All rights reserved.