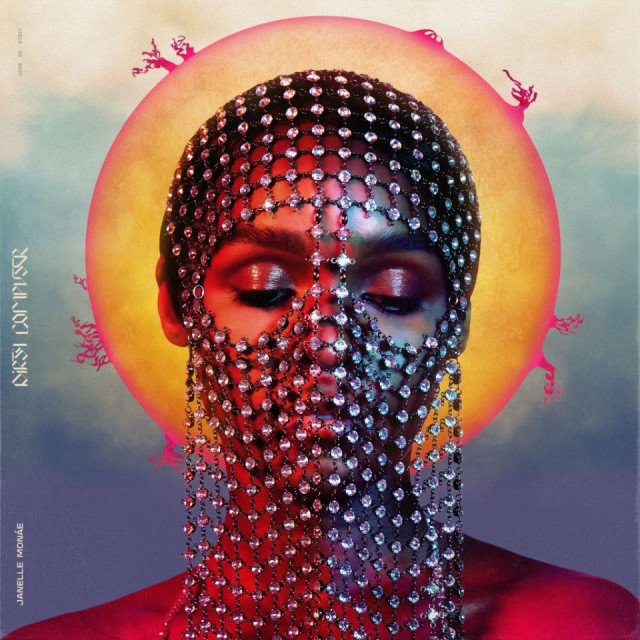 1. Janelle Monáe - Dirty Computer
She's made two conceptual albums featuring her alter-ego, the time-traveling android Cindi Mayweather, and starred in two films: the Oscar-winning Moonlight and Hidden Figures. And yet a major commercial breakthrough has so far eluded her. But this could be Monáe's moment. Working with Prince before he died in 2016, Monáe went on to create a strikingly personal album. The sensual "Make Me Feel" is a direct homage to Prince's "Kiss," while "Americans" resembles the free spirit of his "Let's Go Crazy" and the finger-popping "Pynk" channels the Purple One's sexually liberated anthems. Monáe uses her new album to explore themes of femininity, LGBTQ and black power. Self-empowerment is the message of rapped numbers "Django Jane" and "I Got the Juice," a duet with Pharrell Williams. To coincide with the album, Monáe has released a Black Panther-like Afrofuturistic film, which bodes well for the former time-traveling android.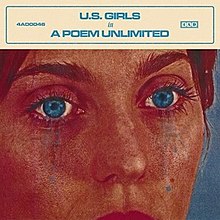 2. U.S. Girls - In a Poem Unlimited
The brainchild of Toronto-based, Illinois-born Meg Remy, U.S. Girls' latest is a deliciously subversive affair: tart political protests wrapped in sweetly seductive dance grooves. The Juno-nominated artist conveys anger over American gun violence with the Blondie-style disco of "Mad as Hell" and expresses rage about sexual assault with lush horns reminiscent of Bowie's "Young Americans."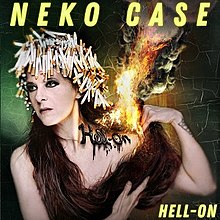 3. Neko Case - Hell-On
Neko's latest is a gem—self-produced and full of melodic charms and fairy-tale delights. "Bad Luck" is all soaring girl-group harmonies, while "Oracle of the Maritimes," co-written with Laura Veirs, and "Gumball Blue," one of two songs penned with New Pornographers bandmate Carl Newman, take listeners deep into the raven-haired siren's rich, imaginative world.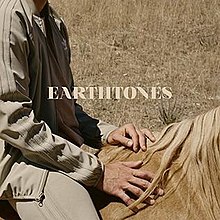 4. Bahamas - Earthtones
Inspired by hip-hop and r&b, Afie Jurvanen, better known as Juno-winning folk star Bahamas, gets funky on his fourth album. Backed by D'Angelo's bassist Pino Palladino and drummer James Gadson, he injects real groove into infectious numbers like "Way With Words" and "Bad Boys Need Love To," with angelic accompaniment from gifted backing singer Felicity Williams.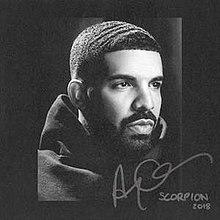 5. Drake - Scorpion
Drake became a global superstar by baring his soul, expressing personal truths about relationships rather than boasting about guns and drugs. His fifth album, named after his zodiac sign, continues the tradition, with the biggest revelation being his admission of fatherhood on two separate tracks. On "Emotionless," Drake raps: "I wasn't hiding my kid from the world, I was hiding the world from my kid." "We only met two times," he says of Sophie Brussaux, the Frenchwoman who's rumored to be the mother of his son, before expressing angst about being a single parent. Elsewhere, Drake takes aim at his rivals in the hip-hop world on "Survival" and sums up his success on "Sandra Rose" with the line "Every title doing numbers like I'm Miss Adele." At 25 songs, the album is packed with plenty of potent tracks, including the smash hits "God's Plan" and "Nice For What." By sticking with his confessional style, Drake continues to rule the roost.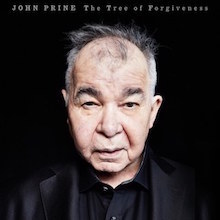 6. John Prine - The Tree of Forgiveness
One of America's finest singer-songwriters (Johnny Cash, Bette Midler and Bob Dylan have all covered him), the Chicago native specializes in razor-sharp observations of ordinary lives. Prine's first album of new songs in 13 years is full of such gems, including "Knocking on Your Screen Door," and a wry look at the afterlife, "When I Get to Heaven."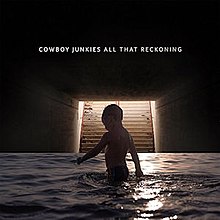 7. Cowboy Junkies - All That Reckoning
On its fine 16th album, the Junkies—singer Margo Timmins, her brothers Michael and Peter and family friend Alan Anton—shift between loud and soft sounds and personal and social subjects. "The Things We Do to Each Other" is a pulsing, politically charged number that warns how fear can easily turn to hate. "Sing Me a Song" is a 1960s-style rocker, complete with fuzzed-out guitar solo, while the title track charts a relationship's emotional twists and turns. Even at its quietest, as on "Mountain Stream," the Junkies still pack a wallop, thanks to the band's palpable passion and Margo's entrancing vocals.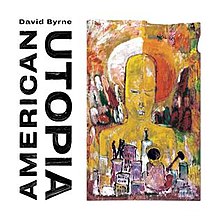 8. David Byrne - American Utopia
The former Talking Head is a restless soul, undertaking books, films, operas, photographs and drawings to express his quirky views. His latest album, a collaboration with longtime cohort Brian Eno, offers a surprising antidote to the world's depressing news: optimism—conveyed on joyously melodic tracks like "Here" and "Every Day is a Miracle."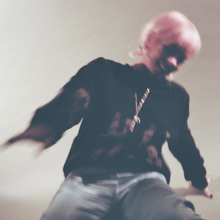 9. Lily Allen - No Shame
Allen's fourth album is a triumphant comeback in which the 33-year-old "Smile" singer has taken control of her story with starkly honest confessional songs. On "Apples," she sings quietly over a simple keyboard riff about how her breakup with her husband mirrors her parents' divorce. And she tackles her bad press head on in "Come On Then" and her previous reckless ways on "Everything to Feel Something." Musically, the album is a welcome return to the buoyant reggae sounds of her Alright, Still debut. Allen's turned a corner and it's thrilling to hear.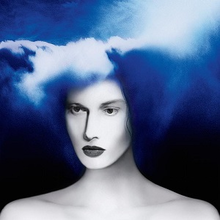 10. Jack White - Boarding House Reach
The "Seven Nation Army" rock hero's latest is an odd delight, full of hip-hop beats, gypsy fiddle, funky organ, a Dvořák melody and a hilarious spoken word piece, "Abulia and Akrasia," by Aussie blues revivalist C.W. Stoneking. The most Jack White track is the blistering rock of "Over and Over and Over," originally written for the White Stripes.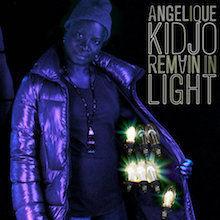 11. Angelique Kidjo - Remain in Light
She's a groundbreaker, bringing African music into the pop mainstream. Now the Grammy-winning diva has pulled off an impressive feat: taking Talking Heads' classic 1980 worldbeat album and deepening its essential African-ness, upping the hypnotic polyrhythmic grooves on "Crosseyed and Painless" and turning "Once in a Lifetime" into a joyous carnival celebration.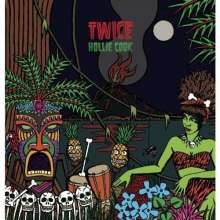 12. Hollie Cook - Vessel of Love
Cook is one of best current proponents of lover's rock, the romantic reggae offshoot. On her third album, the English singer injects plenty of dreamy tropical vibes into feel-good numbers like "Stay Alive," a perfect showcase for her breezy voice, and the horn-driven "Angel Fire," which conjures up visions of sensuous nights on a moonlit beach.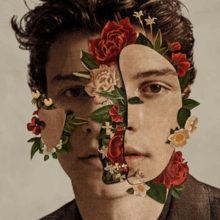 13. Shawn Mendes - Shawn Mendes
He's still only 19 but, with his third album, the Toronto-born pop star now sounds fully grown up. Gone are the innocent songs in favour of mature numbers with an edgier sound. Mendes had some help to pull off the transition. His friend Ed Sheeran co-wrote one of the album's strongest songs, "Fallin' All in You," sung by Mendes in his mellifluous falsetto, while his mentor John Mayer produced "Like to Be You," and provided a bluesy guitar solo to the catchy song, a duet with Julia Michaels. Michaels also sings with Mendes on "Nervous," a Bruno Mars-style funk number she also co-wrote. Other contributions include OneRepublic frontman Ryan Tedder's co-write on the electro-tinged "Particular Taste," and Khalid's duet with Mendes on the ballad "Youth." The latter serves as a moving statement in favour of gun control. In the wake of recent high school shootings, it's the album's most poignant moment.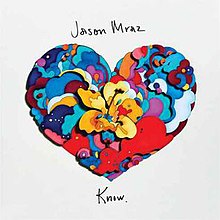 14. Jason Mraz - Know
The sixth album from Mraz is just the right tonic for these dark times. "Love is Still the Answer" is a gorgeous ode to positivity, much like the reggae-tinged "Have It All." And "All About the Bass" star Meghan Trainor joins him on the upbeat "More Than Friends." But, with his melodic tunes and mellifluous tenor, Mraz has the power to lift spirits all by himself.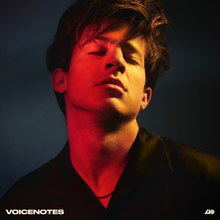 15. Charlie Puth - Voicenotes
The charming pop crooner fesses up to a busy romantic life on his catchy, synth-laden sophomore release. He duets with r&b singer Kehlani on the infectious "Done for Me" and with Boyz II Men on the silky acapella "If You Leave Me Now," before delivering the edgy "Attention," rumoured to be about his fling with Selena Gomez.
Best Reissue of 2018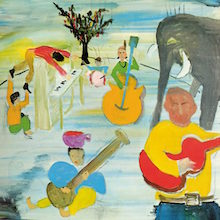 The Band - Music from Big Pink
One of rock's most influential albums gets the 50th anniversary treatment with a sharp remix of the group's songs, a lavish hardcover book, stunning lithographs of Robbie Robertson, Levon Helm, Garth Hudson, Rick Danko and Richard Manuel and a 45 rpm single of "The Weight." Other bonuses included an acapella version of their classic "I Shall Be Released."