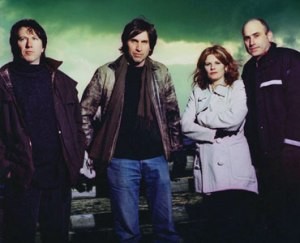 It's nearly impossible to imagine Margo Timmins as a bad-tempered diva. The angel-voiced singer of Canada's Cowboy Junkies has always been a point of calm in the stormy world of rock 'n' roll, a soothing balm amid so much angst, rage and excess. But three years ago, even the ever-gracious Timmins began to lose her cool. The Junkies had just released their eighth album, Miles from Our Home, and she and her bandmates felt it wasn't getting the marketing support it deserved from its U.S. label, Geffen Records. During a flight to Los Angeles, Timmins finally expressed her festering frustration to her brother Michael, the band's guitarist and songwriter. "I was ready to quit," Margo recalls. "Dealing with the record company had been so hideous, it was making me a crabby person. I told Michael, 'I never, ever want to do this again.' "



As it turned out, neither did Michael. He and Margo spoke with the rest of the band, including their brother Peter, the group's drummer, and bassist Alan Anton. The four decided to make a fresh start -- if they could. In late 1998, Geffen chose not to renew its contract with the Junkies, leaving the group free to explore new options. While most bands graduate from independent deals to major-label status, the Timminses and Anton went in the opposite direction. "We wanted to grab as much of the business side back as possible," says Michael, "and take control of our career." The following year, the Junkies compiled a collection of unreleased tracks, Rarities, B-Sides and Slow, Sad Waltzes, on their own Latent Recordings label and sold it through their newly launched Web site, cowboyjunkies.com. Then they toured extensively in Canada and the United States before releasing a live album, Waltz Across America, again through the Web site. To their surprise, tour revenues and their earnings from sales of 10,000 copies were enough to bankroll an ambitious new studio album. Now, with Open, the Junkies -- still best known as the "slow, sad" band behind 1988's hauntingly quiet classic The Trinity Session -- are out to prove themselves David to the record industry's Goliath.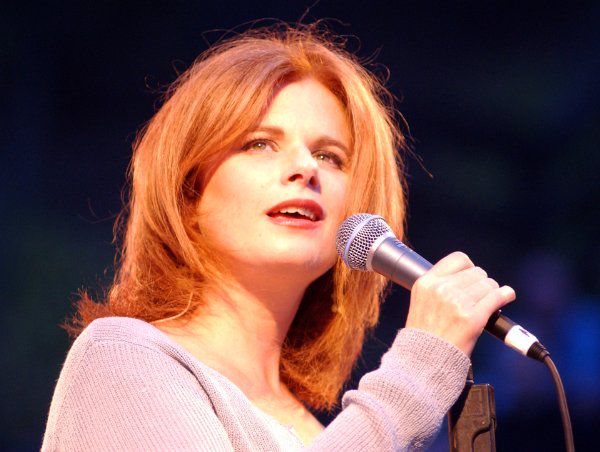 Sitting in a downtown Toronto café, Margo, the group's spokeswoman, conceded that self-management takes its toll. But it doesn't show. Now 40, the woman once featured in Esquire magazine as one of the "Women we love" and in People as one of "The 50 most beautiful people in the world" still possesses a serene, youthful beauty. Dressed in a metallic-grey-striped top and black, floor-length skirt, she sipped her latte and spoke enthusiastically about the Junkies' new lease on life. Michael, she explains, oversees all the licensing deals for Open, which will enjoy distribution around the world through various labels and in Canada through Universal Music -- in addition to cowboyjunkies.com and MapleMusic.com. Peter and Anton are responsible for the band's rehearsal space and warehouse, while Margo handles all the group's merchandise, its interactive Web site and an extensive mailing list. It's a full-time job, she says, in addition to the usual touring, recording and promotional work. "I don't know what I used to do with all my time," says Margo, who is married to entertainment lawyer Graham Henderson (they have no children). "I always thought I was busy, but this is crazy."

As 15-year veterans of the pop-music world, with worldwide sales of more than four million albums, the Junkies have learned a thing or two about the music business. But Michael admits that the thought of band members handling all of the group's responsibilities themselves has been overwhelming. Last year while touring, it suddenly hit him. "The joke on the bus last winter was that 'this is Mike's midlife crisis,' " he recalls. "And there was definitely a point where the overall pressure of everything came crushing down on me." Now 42, Michael -- like Peter and Anton -- is married with two children. "I'm quite driven," he notes. "I have to be constantly reminded to turn it off every now and then." He gets a break from the fact that Margo's husband negotiates the band's contracts outside of Canada.

Whether it's a midlife crisis or simply a turning point, the latest development in the Junkies' career is perfectly captured on the band's new album. Open, says Michael, is about taking stock of one's life and trying to figure out how to move forward. A typically intense, country-tinged Junkies' record, the album begins with some of the band's darkest songs to date before shifting to more hopeful, upbeat numbers such as I'm So Open and Small Swift Birds. As they launch their new album and prepare for a summer tour of Canadian folk festivals and appearances in numerous U.S. record stores, the Junkies know they have their work cut out for them. Without an advance from a major label or its coffers to draw from, there is the financial risk of going it alone. And what if the bottom suddenly falls out of the concert and T-shirt market? Margo remains cautiously optimistic. In early April, she says, the band sent out an e-mail about the new album to fans on the group's mailing list. Within a couple of hours, they had orders for several hundred CDs. "I really want this one to work," says Margo, "not to sell a million, just what we've always sold. It would be nice to prove that you don't necessarily need this huge conglomerate. You can do it your own way."
------------------------------------------------------------------------------------------------------------------------------------------------------------------------------------------------------------------
Going indie on the internet
Imagine you're in a rock band that is wildly successful at home in Canada, but only mildly so in the United States. Canadian sales of your albums are so good that your walls are cluttered with gold and platinum awards. South of the border, it's another matter. Although your group is signed to a major U.S. record company, you haven't had a hit, and you've been bounced from one subsidiary label to another. What do you do? Well, if you're Blue Rodeo, a band that has built a small but loyal American fan base over the past 15 years, you start your own record label and make your discs available through the Internet. To hear Blue Rodeo's Jim Cuddy, releasing your own records -- in effect becoming an indie artist in mid-career -- sounds like the musical equivalent of Viagra. "It's very inspiring to be in control of this," says Cuddy over the phone from Houston, one of five stops on Blue Rodeo's current U.S. tour. "For a band like us that has already laid some groundwork here, it's a great boost."

Like a growing number of established Canadian acts, Blue Rodeo has found new life on the Internet. Its extensive Web site, bluerodeo.com, acts as both its online fan club and its record company outside of Canada (inside this country, it remains signed to the Warner Music label). Some artists, like Toronto's Jane Siberry, have become full-time entrepreneurs, selling entire lines of their music and merchandise through Web sites and mailing lists. Others, including CanRock legend Randy Bachman, are taking advantage of MapleMusic.com, a new online clearinghouse through which Canadian acts can sell CDs, merchandise and, eventually, MP3s.

Online sales of music are still minimal, so services like MapleMusic.com, formed by a group that includes Andy Maize of the band the Skydiggers, hardly represent a major threat to the music industry. But it is beginning to rub retail outlets the wrong way. Tim Baker, head buyer for the Sunrise Records chain, has boycotted several artists in the past -- including Cowboy Junkies and indie guru Loreena McKennitt -- for selling their CDs exclusively through the Internet. At the same time, Baker contends that "e-commerce simply doesn't work -- many have tried, all have died."

Cuddy, on the other hand, feels that his band has nothing to lose. "For us, the Internet is a way to galvanize our American audience," he says, "get our music out to people and create a nice little sideline for ourselves."
Maclean's May 7th 2001