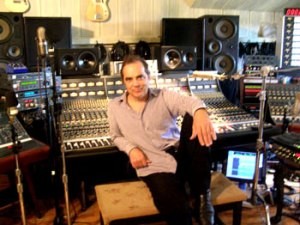 "I have wandered far and wide," Daniel Lanois sings on the title track to his latest album, "all the way from Paris to Mexico." The nomadic movements of Canada's most acclaimed producer are the stuff of legend. After leaving Hamilton, Ont. in the early 1980s to work with U2 in a Dublin castle, Lanois has made a habit out of recording in unusual and far-flung settings: from a dairy barn in Somerset, England to a former porn theatre in southern California. For 10 years, he conducted much of his production work in an ancient, sprawling mansion in New Orleans. Even then, he championed the idea of portable studios and often took equipment with him on the road.
Now, Lanois has returned from a year in the Mexican town of Todos Santos, where he recorded Shine, his first album in a decade. But he's has been far from idle in that time. Among his accomplishments are producing such masterpieces as Emmylou Harris' Wrecking Ball, Willie Nelson's Teatro, U2's All That You Can't Leave Behind and two of the best albums in Bob Dylan's long career: Time Out of Mind and Love and Theft. His own album, he says, has had a long and slow gestation. "I collect ideas as I go along and some of them become songs. You can't imagine how much material I've got stockpiled—I could've put out 10 records by now. But I'd rather have one great one every now and again than too much that's mediocre."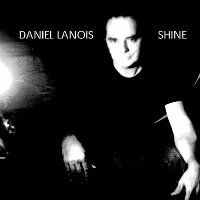 Make no mistake: Shine is a great album, full of yearning love songs, inquisitive political rockers and several cinematic, psychedelic instrumentals that rival anything on Ry Cooder's celebrated Paris, Texas soundtrack. Weaving it all together is the deep, aching sound of Lanois' pedal steel guitar, which represented a significant rediscovery for the 51-year-old artist. "I've pulled my passion back out of the storage closet," admits Lanois, explaining that the pedal steel was his first instrument. "It's great to be playing it again, because it reminds me how much I love music. Plus, it seems to promote real gospel-style changes in my songs."
Whether on the mellifluous title track, the haunted instrumental "JJ Leaves LA" or the dark social commentary "As Tears Roll By," with its post-9/11, Tower of Babel imagery, the steel guitar provides some dynamic textures, like bold brush strokes on a wide canvas. Where his 1989 debut, Acadie, and 1993's followup, For the Beauty of Wynona, were more autobiographical, drawing on Lanois' Québécois origins and the migration of French-Canadian settlers to the Louisiana Delta, Shine is more focused on the world at large. It also features Lanois' most stripped-down sound to date, with only drummer Brian Blade backing him on most tracks. "I'm over panorama for a while," confesses Lanois. "I've seen a lot of shows where there's computers running and you think, 'Well, I'm enjoying it, but it's kind of like smoke and mirrors." He adds: "I'm an advocator of rock 'n' roll in the pure sense of the word."
Meanwhile, the album's opening two tracks feature some high-profile guests. Emmylou Harris joins Lanois on the ethereal "I Love You," while U2's Bono teams up with him on the pretty, falsetto-filled "Falling at Your Feet." The latter, which originally appeared on the soundtrack to Wim Wenders' The Million Dollar Hotel, could easily become a radio breakthrough hit for Lanois.
Now signed to Anti Records, the artist-oriented offshoot of the Los Angeles punk label Epitaph, Lanois seems more settled than ever before. "It's a great home for me," says Lanois, who joins a prestigious roster that includes Tom Waits, Merle Haggard and Solomon Burke. "They're small, retail-oriented and they've got great representation in Europe. I have every reason to believe they're going to serve me very well."
As long as they do, Lanois—who will be touring widely this summer in support of Shine—may finally be able to stay focused on his own music. "I'm not doing any production work for a while," he says firmly. "I've made up my mind. I think the time is right. I've always been something of a late bloomer. But I'm doing it now, so there it is."
Inside Entertainment 2003