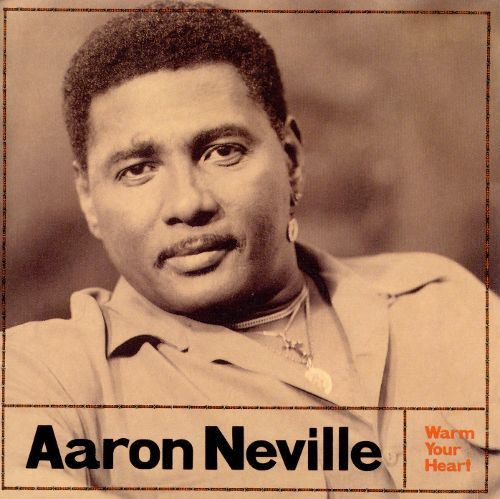 Aaron Neville's voice has the power to open doors. When he was a boy in his native New Orleans, he used to sing his way into basketball games and movie theatres, impressing ticket-takers so much with his sidewalk performances that they would let him in free. Then, in 1967, when Neville was a 26-year-old stevedore, his singing took him from the docks to the top of the charts with the achingly sweet ballad "Tell It like It Is." Since then, his distinctive tenor has enriched the music that he and his three brothers make as the highly acclaimed New Orleans-flavored band The Neville Brothers, whose popularity expanded during the 1980s with such albums as Fiyo on the Bayou (1981) and Yellow Moon (1989). But now, with the emergence of Warm Your Heart—his first solo album in more than 20 years—Aaron Neville, 50, once again has a showcase of his own. The new recording proves that Neville's voice can truly work magic, and it seems destined to make him a major solo artist.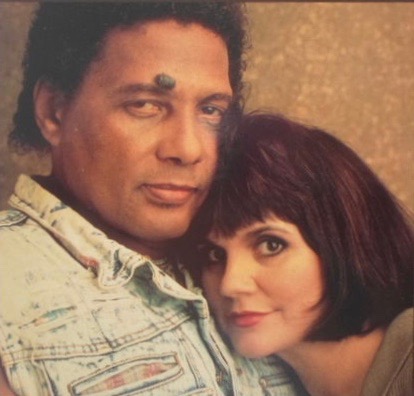 Produced by Linda Ronstadt and George Massenburg, who recorded that singer's latest album, Warm Your Heart displays the full range of Neville's vocal gifts. Covering almost as many styles as have come out of New Orleans—from blues and gospel to jazz and Afro-Caribbean music—it takes the singer on a journey from his musical roots to challenging new heights. Ronstadt clearly knows how to bring out the best in him. She and Neville won two Grammy awards last year for their impassioned duets "Don't Know Much" and "All My Life"—two of four Ronstadt-Neville duets on her most recent, 1989 album, Cry like a Rainstorm, Howl like the Wind. For the new Neville album, she selected exceptional material, including songs by Randy Newman and John Hiatt. And she brought into the studio such stellar musicians as guitarist Ry Cooder and pianist Dr. John. Neville, soft-spoken and modest despite his brawny build and considerable talent, is quick to pay tribute to Ronstadt. "She has a good ear," he said in a recent interview with Maclean's. "And she's smart, real smart. She could hear what all the songs would sound like before we even got started."
The album opens on a plaintive note with a heartbreaking version of Newman's "Louisiana 1927," about the floods that often devastate Neville's native state. As he sings about the toll taken by the rising Mississippi River, Neville's voice itself becomes a torrent of pure emotion. The power of the elements also figures in Hiatt's languid "It Feels like Rain," in which Neville sings sensuously about a romantic encounter in "the sticky heat" of a summer night. Other songs, including the bluesy title track and "Close Your Eyes," another lush duet with Ronstadt, reflect Neville's early influences of soul and doo-wop, the harmonizing vocal music of such 1950s groups as The Moonglows and The Orioles.
The most deeply moving performances are the two spiritual numbers that close the album. Cooder's stately finger-picking sets the tone for "I Bid You Goodnight," a traditional Caribbean gospel song mourning a friend's death. As Neville's tender falsetto trades lines, in call-and-response fashion, with a chorus anchored by the ultra-deep bass of singer Willie Greene Jr., the track builds to a rich, emotional climax. But the album's riskiest undertaking, Schubert's "Ave Maria," turns out to be Neville's finest moment. Backed by San Francisco's Grace Episcopal Choir, Neville delivers such a stirring rendition, his voice quivering in all its vulnerable beauty, that he deserves to be ranked among the world's most respected singers.
Althou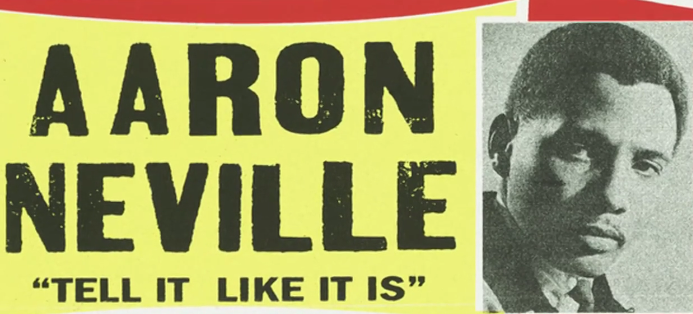 gh he never sang in a choir, Neville acquired a love of sacred music while attending the Roman Catholic Church as a boy in New Orleans, where he first heard "Ave Maria" performed. "The church was a big influence on me," he said. "I always sang along with the choir. And I used to sit on my grandmother's lap listening to spirituals on the radio." The third of four boys born to Arthur Neville, a Pullman porter and merchant marine, and his wife, Amelia, he also developed a love of doo-wop. Another influence is the most surprising: cowboy-style yodelling. Neville says that watching Gene Autry and Roy Rogers westerns as a child inspired him to find the falsetto range in his voice.
His singing served him well in high school, where he took part in amateur vocal contests. It also kept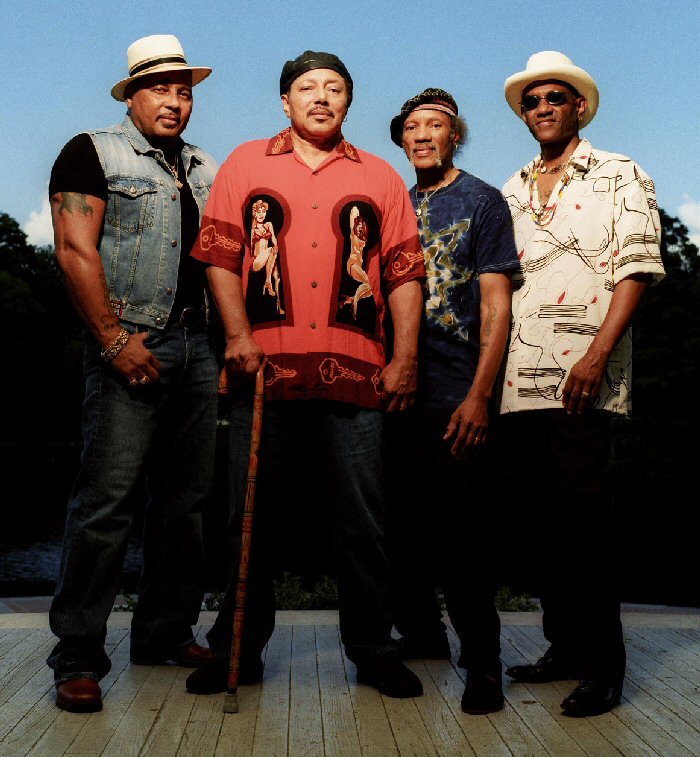 his spirits alive during a six-month sentence he served at the New Orleans Parish Prison in 1959 for auto theft. There, Neville turned to God and St. Jude, the patron saint of hopeless cases, for inner strength. That faith, he says, has been the cornerstone of his life, seeing him through the hard times in the 1960s when he worked as a stevedore on the New Orleans docks. Despite the early success of "Tell It like It Is," Neville says that he was never paid his royalties for that 1967 record and was back to dock work a short time later. Any bitterness, he says, faded long ago. "I still get a reward when I sing the song," he said. "People give me standing ovations for it. That's reward enough."
Neville, who has four children with his wife of 30 years, Joel, still lives in New Orleans. His clan is close-knit: two of his brothers live on the same block, and his son Ivan, an aspiring singer, opens Neville Brothers concerts. Aaron says that his solo career and that of The Neville Brothers are dovetailing effortlessly. Now touring North America, the Nevilles are including some of Aaron's solo repertoire in their shows. And Aaron's growing popularity seems to be attracting bigger audiences for the The Neville Brothers. With mellifluous ease, the vocals of Aaron Neville are once again opening doors.
Maclean's 17 June 1991