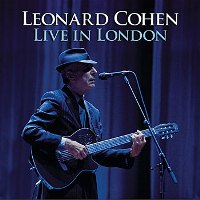 In 2001, Leonard Cohen came down from the mountain—literally, the Mount Baldy Zen Center northeast of Los Angeles—after five years in seclusion as a Buddhist monk. But the Montreal-born poet's joyous return was short-lived when he sued his longtime manager for a $5 million misappropriation that left him nearly penniless. Although he won the lawsuit, the Rock and Roll Hall of Famer was told it was unlikely he'd ever be able to collect his cash.
Taking matters into his own hands, Leonard launched a world tour in 2008, his first in 15 years, and was soon performing sold-out concerts across Canada, Europe, Australia and New Zealand. The tour continues in the United States and with more Canadian and European dates this spring and summer. Everywhere he goes, the 74-year-old Leonard has been thrilling audiences and earning ecstatic reviews, while replenishing his retirement fund.
Now fans can see and hear the latest from Leonard with Live in London, a double CD and companion DVD recorded last summer at London's O2 Arena. Sporting a fedora and a pin-striped suit, Leonard, the former Ladies Man, is still a dapper troubadour capable of stirring hearts with his classics like "Suzanne," "Sisters of Mercy," "Ain't No Cure for Love" and the transcendent "Hallelujah." Like his songs, he's aged well. At one point, during "I Tried to Leave You," he sings "Here's a man still working for your smile." Truth is, the legendary Leonard doesn't have to work hard to get us smiling again.
April 2009